1. Hrithik Roshan – Sussanne Khan
Hrithik and Sussanne have always been one of the most adored couples in Bollywood. So, the official news of their split came as a huge shock to their fans and well-wishers. Hrithik and Sussanne had been married for 14 years. On November 1, 2014, Hrithik and Sussanne were finally granted the divorce by the Bandra family court. There were speculations that Sussanne demanded 400 crores as alimony from Hrithik.
2. Malaika Arora – Arbaaz Khan
Malaika Arora Khan and Arbaaz Khan have supposedly parted ways after 18 years of their marriage. Malaika Arora and Arbaaz Khan called it quits in 2016 and their divorce came through in May 2017. It was a mutual decision and the custody of their son is with Malaika, and Arbaaz has the rights to visit him anytime.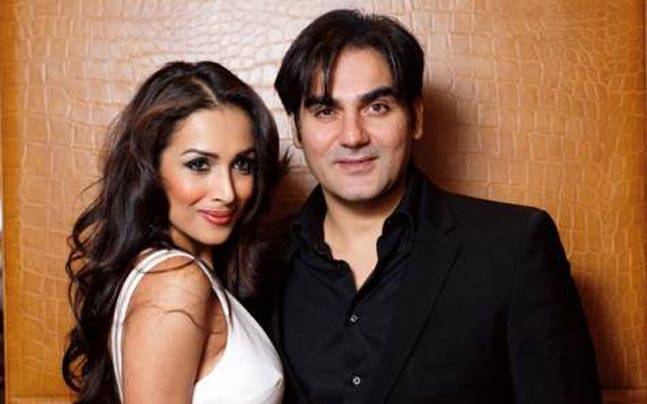 3. Farhan Akhtar – Adhuna Akhtar
Farhan and Adhuna got married in 2000 after a courtship of three years. They have two daughters — Shakya and Akira. They issued a joint statement announcing their separation in January 2016 and requested the media to give them their privacy and keep their children out of it. The couple's divorce came through in 2017.
4. Anurag Kashyap – Kalki Koechlin
Anurag and Kalki fell in love during the shooting of Dev D and tied the knot in 2009 in a private affair. This was Anurag Kashyap's second marriage. However, their marriage couldn't work for long and Anurag announced the news of their separation in 2013. The couple was granted a divorce by a family court in Mumbai, on May 19, 2015. However, Kalki and Anurag still continue to remain good friends with each other.
5. Saif Ali Khan – Amrita Singh
Saif Ali Khan, who is currently married to Kareena Kapoor Khan, was earlier married to Amrita Singh. Their marriage lasted for 13 years before the two decided to go their separate ways. Their love story was filled with a lot of differences, from religious to that of the age gap.