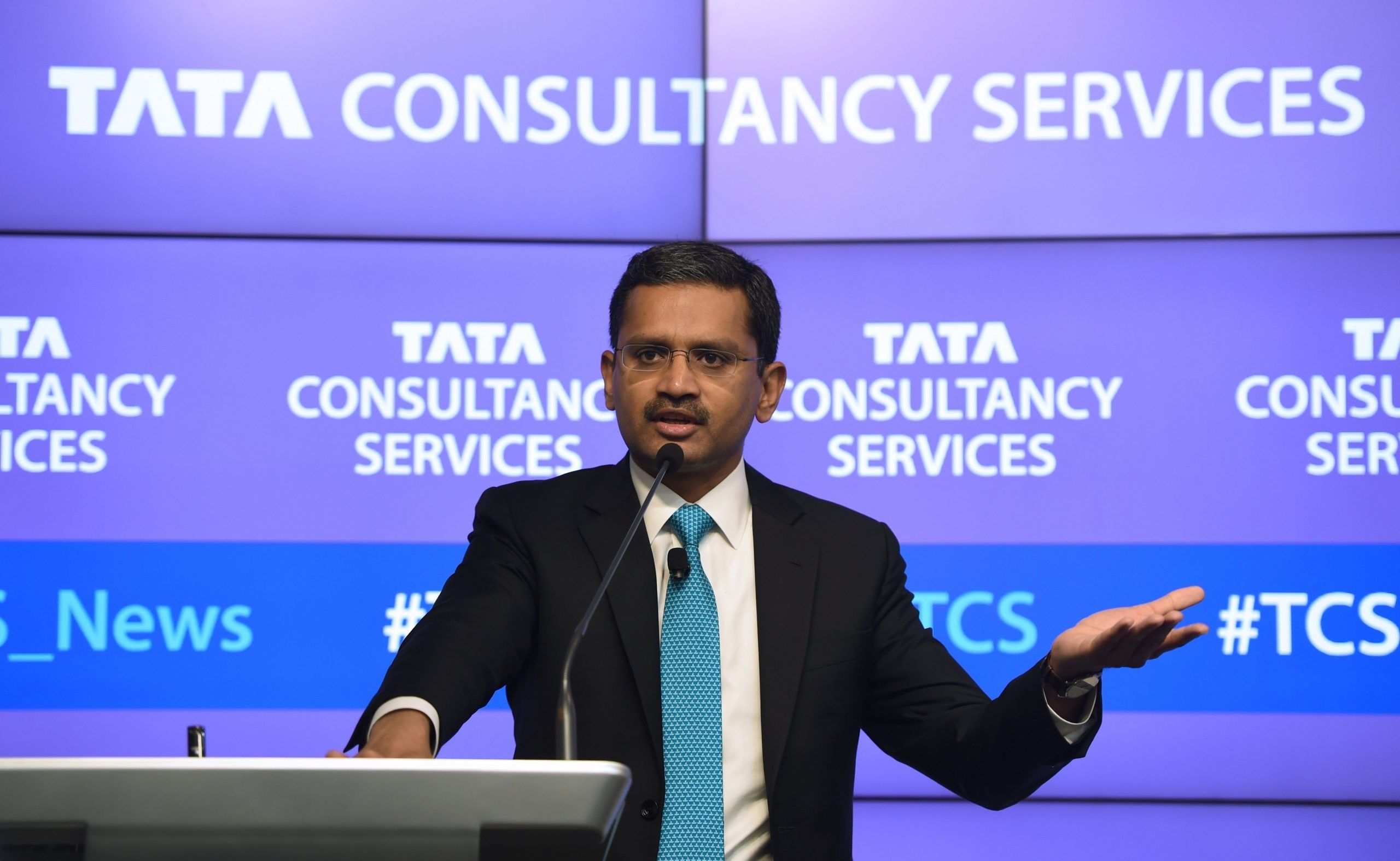 India's Tata Consultancy Services (TCS) CEO and Managing Director Rajesh Gopinathan (Photo by PUNIT PARANJPE / AFP)
India's largest software exporter Tata Consultancy Services saw its quarterly profits jump nearly 15 per cent on Monday, after scoring a record $9.2 billion in new orders between January and March, as the pandemic boosted demand for digital services.
Net profit at the IT giant climbed to 92 billion rupees ($1.267 billion) in the first three months of 2021, an increase of 14.9 per cent compared to the same period last year.
Big ticket orders from clients like SODEXO SA, Virgin Atlantic Airways UK and Carrefour Belgium helped the firm's quarterly revenues reach 437 billion rupees, a year-on-year increase of 9.4 percent.
"While we continue to dominate in our traditional areas of strength, we are making good progress in gaining share in the growth and transformation opportunity," TCS chief executive Rajesh Gopinathan said in a statement.
"Our focus going into FY 22 will be to engage with clients in their growth agenda, propelled by innovation and leverage of collective knowledge," he added.
India's software services industry has enjoyed a rebound in recent months, emerging as a rare bright spot for the troubled economy, after coronavirus-led lockdowns last year dampened appetite among Western clients looking to cut spending.
The country's second-most valuable firm by market size added close to 19,400 employees in the last quarter, reflecting its confidence in future prospects for growth.
TCS was at the forefront of an IT boom that saw India become a back office to the world as firms in developed nations subcontracted work, taking advantage of a skilled English-speaking workforce.
The company earns more than 80 per cent of its revenues from Western markets including Britain, the United States and Europe.
Shares of TCS closed over two per cent lower in Mumbai ahead of the results being released.