As tributes pour in for Prince Philip, we reveal his legacy on British Asians
By Barnie Choudhury
Prince Philip crossed generational divides and helped south Asians to transform Britain, according to politicians, business, global and Commonwealth leaders.
They also told Eastern Eye that the duke was wrongly characterised as racist, when he truly cared deeply for equality.
Buckingham Palace announced the death of the Duke of Edinburgh at Windsor Castle on Friday (9).
Those who paid tribute to him said he was a "true public servant".
"He did it quintessentially quietly, because he was somebody who wanted to get things done," Commonwealth secretary-general, Patricia Scotland, told Eastern Eye. "He didn't want to talk, he wanted action, and so if you think about all the things he did, it was a life of service.
"He never forgot the Commonwealth servicemen and women who served along with him in the war. He wasn't a desk officer. He was on the front line. He put his life on the line throughout the whole of that period, and he was seen as a hero."
The duke was loyal to his adopted country and its monarch, his wife of 73 years, Queen Elizabeth II.
"He stood right beside Her Majesty The Queen," said Scotland. "It might have been walking two steps behind her, but he stood right beside her in support of the Commonwealth and in support of equality between nations.
"If you look back in the 1950s, when the Queen talked about the new Commonwealth being a new creation, it had nothing to do with Empire, but to do with equality, equality of people's and races."
Hard childhood
People often forget, said Lord Gadhia of Northwood, that Prince Philip faced many hardships growing up.
"He was an outsider, who came to the UK with very little, and was a self-made young man before marrying into the House of Windsor," the cross-bench peer said.
"These are circumstances which many migrant communities can relate to. This background might explain why Prince Philip was so keen to reach out to other faith communities.
"His pioneering work on interfaith dialogue and linking this with topics such as business ethics or protection of the natural environment, is one of his important legacies.
"Across the UK and Commonwealth, we should all be grateful for the Duke of Edinburgh's long and distinguished life of public service. I doubt we will see the likes of him again."
Championing the Commonwealth
Those who knew the duke said the Commonwealth, which includes India, Pakistan, Bangladesh and Sri Lanka, held a special place for him.
In 1956 Prince Philip founded the Commonwealth Study Conferences when 300 emerging leaders "from all sectors of society met to discuss the human problems of industrial communities".
One of those who benefited from this scheme was Amjad Hussain.
In 1976, aged 18, Hussain joined the Royal Navy, and he ended his career as the first and only person of colour to be rear admiral, the third highest ranking officer in the fleet.
He told Eastern Eye, "If you imagine 200 people in a conference hall, we've each got to present our findings. Up to that stage I thought, here's a man who's had a lifetime of opening supermarkets.
"But he was sharp and throughout this long day he listened to every presentation, critiqued them.
"There were instances that he was able to bring up insights because of the vastness of his experience, which showed that he hadn't been opening supermarket. He'd spent a lifetime learning and seeing things that the rest of us were never going have the privilege to see on that scale."
Prince Philip, he said, also had the ability to win his harshest critics over. In Hussain's group were trade union leaders.
"A lot of the trade unionists were very anti the Duke of Edinburgh. They didn't want to meet him, and we were supposed to be having dinner with him afterwards.
"So, I said, if during the day you think he's a prat, then don't come to dinner, but if he isn't, then you come to dinner. They all turned up, and they all said, I'm sorry, I was wrong, he really is the real deal."
Duke of Edinburgh awards
Also in 1956, the duke launched his now life-changing Duke of Edinburgh or D of E awards. It was aimed at boys aged between 15 and 16, but since then girls also carry out activities meant to teach them about self-confidence, teamwork and resilience.
Ashok J Rabheru became a D of E trustee in 2000, until stepping down 10 years later. Today the founder of tech firm Genisys Group is chair of the joint funding board for UK and international engagements for the awards.
Prince Philip, he said, was incredibly generous to him, especially at his first trustees meeting.
"He made sure I sat next to him, and I learned a lot from him," Rabheru recalled. "We get a full stack of papers. I had looked at them, but I had not 100 per cent digested them.
"So, it was an amazing experience for me to notice his attention to detail, connecting with it, and it shook me a bit, to be honest.
"I learned from that how you've got to be prepared for such meetings. It has helped me personally, how I conduct myself in my own company, and the expectations on my directors to really seriously be well prepared for any meetings."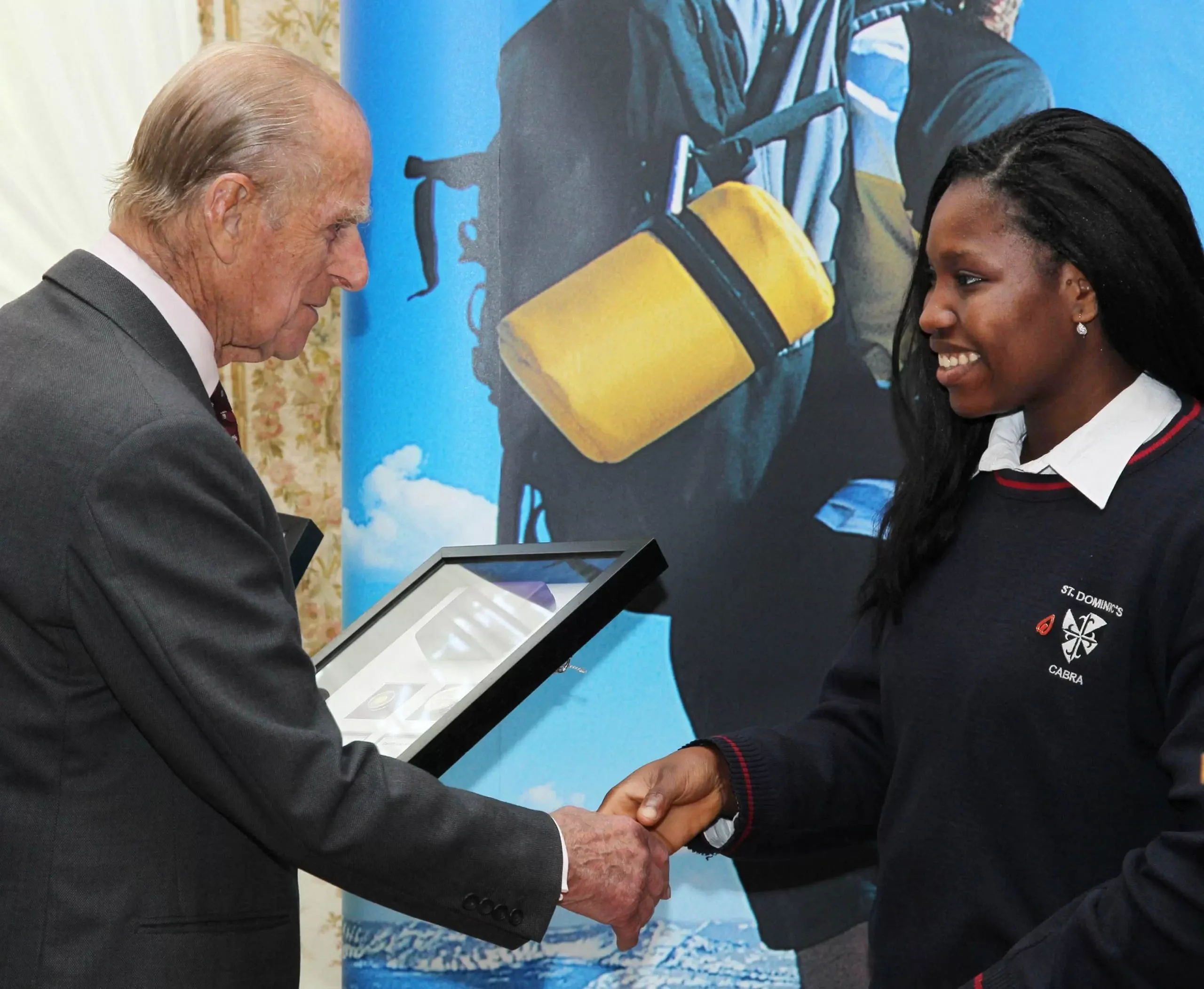 As a deputy lieutenant of Buckinghamshire and D of E trustee, Rabheru met the duke on many occasions.
"I was blessed, with my wife, to have triplets, so every now and then there'll be some event," he said. "If he saw me, he would always acknowledge my presence, and he would always ask me, how are your triplets?
"He also remembered my company's name, and for him to relate to an individual is a mark of a special person."
Put people at ease
Thousands of south Asians in Britain and in Commonwealth nations have won D of E gold, the highest award. Only then would the recipient have met the duke.
Sky Correspondent, Inzamam Rashid, was 19 when he first met Prince Philip. Being the only Asian in the room, the duke noticed the young man from Warrington in Cheshire.
"He looked at my group and said, 'I hope they didn't make you carry all the bags', and then he turned around to my mum and dad and pointed at me with his long, bony finger and said, 'This is your boy is it?' My dad just turned around with 'We're very proud of him.' And he [Prince Philip] then walked off, and that was that."
For many, this anecdote could have been portrayed as yet another politically incorrect gaffe about which the media characterised the late prince.
But Rashid was adamant that this was not the case.
"It was a very natural conversation, it made me laugh and by any means, I didn't feel insulted, I was laughing with him," said the Sky News journalist. "I just enjoyed how human he was and how he turned around and spoke to my parents.
"I think he was just very human. We don't think of royals as humans, but he was, and I was not offended by that a single bit. My parents weren't offended by what he said, a single bit. It was just funny, and he included you."
Misunderstood prince
The late duke's forthrightness was misunderstood, said those who met and worked with him.
"He had this mischievous little glint in his eye, but he was absolutely serious too, but he didn't take himself seriously," said Secretary-General Scotland.
"People said that he was salty, but what I will remember is his generosity of spirit, his dedication to others, his commitment to the armed services men and women from across the Commonwealth.
"The fact that he did not forget them, that he didn't forget those who were poor, and who were disadvantaged, and who were left behind because he never left them behind.
"He went to the furthest regions reaches of our Commonwealth to the tiniest islands in the Pacific, the Caribbean and elsewhere, he never forgot any of them."
Those who knew him have spoken about his dedication to his queen.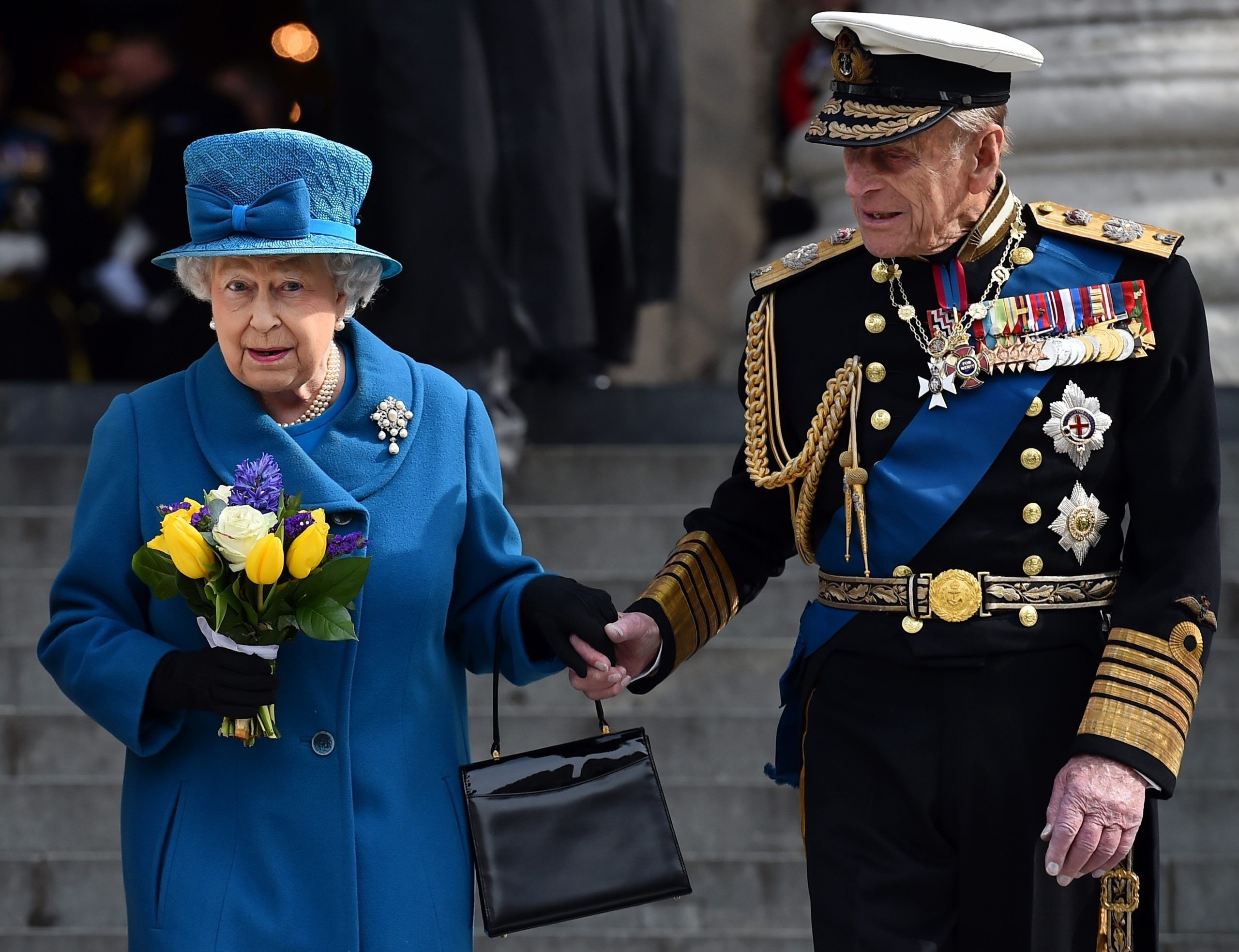 Renowned chef, Cyrus Todiwala, a deputy lieutenant of Greater London, was responsible for the first luncheon for the queen's golden jubilee in 2012.
It took a year to plan and prepare, and it was not until the night before the lunch that his team were told who they were cooking for.
The menu, a fusion of British and Indian cuisine, was tested and tasted by the royal chef, and it more than passed muster.
What struck Todiwala was the intellect and knowledge the duke possessed.
"As you may or may not know, that Asian vulture is almost at 98 per cent decline, and the RSPB asked me if I would host a dinner to raise money for the vulture project," he told Eastern Eye.
"So, naturally I asked my dear friend Lord Bilimoria to say a few words for the project, because we are very concerned about the vultures.
"One day we met at the palace, and the duke out of the blue, said, 'how's your money collection going?' And it completely floored me.
"How would he know I thought? Until I realised, he was a patron of the RSPB. So, he must have read somewhere, that we were trying to raise £90,000 pounds for a project to be set up in Asia."
Interfaith relationships
But the duke's respect was not just for nature. He also respected world religions.
"The many well-deserved tributes paid to Prince Philip, have recurring themes," said Lord Ghadia.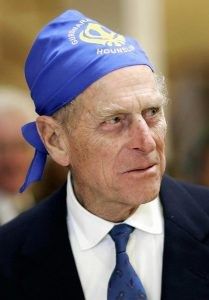 "His impeccable track record of service and duty, by supporting the queen, representing the nation and promoting the work of countless charities.
"For the Indian community these attributes are easily recognisable as 'sewa' and 'dharma', amongst the noblest of virtues for Hindus, Jains, Sikhs and Buddhists."
In 1990 Prince Philip, as president of the World Wide Fund for Nature, met 21 Jain leaders at Buckingham Palace. They presented him with the 'Jain Declaration on Nature', which set out the religion's fundamental values of being in harmony with the environment.
This, said Nemu Chandaria from the Institute of Jainology, marked the recognition of the faith in the UK.
"In these years, we have found HRH to be a great supporter of the environment, of our community and of young people," said Chandaria. "His passing will be a huge loss for the nation and his family. We pray that his soul finds eternal peace."
Few will deny that the Britain of 1953, when the duke became consort to the queen, is different from today.
Research in 2020 suggested that a third (34 per cent) of 18- to 24-year-olds wanted to abolish the monarchy.
But for Ashok J Rabheru, the chair of the D of E joint funding board for UK and international engagements, Prince Philip left an indelible mark of creating young people who are resilient, thoughtful and who, like the duke, believe in public service.
"I'm an old timer, and I miss him immensely," he said. "I was fortunate enough to have regular interfaces with him, sometimes in big events, sometimes on a one-to-one basis. He's left a lasting effect on me, and I absolutely miss him."
SECRETARY-GENERAL PATRICIA SCOTLAND
In 1956, he created the Commonwealth Study Conference, and it was the first of its kind. It was something that picked industrialists and scientists and people from all walks of life, men and women. Think about how unusual this concept was. Leadership that wasn't just about leadership in government, it was about leadership in industry, liberal leadership and civil society, leadership and science leaders.
What he did was that he saw that there was going to be this new technological world and that it had to be inclusive. He was into computers and he was a modernist and a reformer and innovative thinker. He also highlighted issues on climate change long before it was fashionable.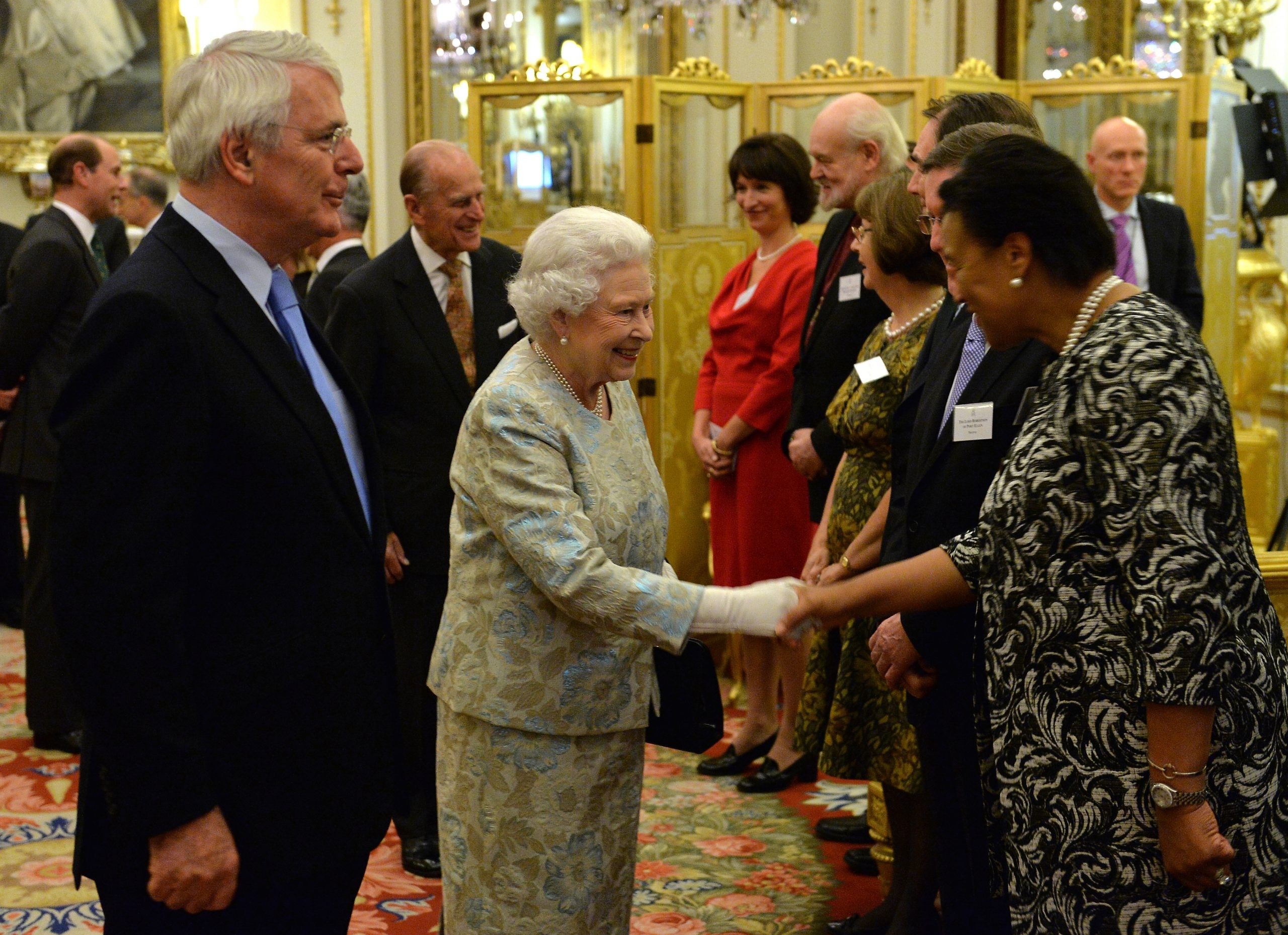 The thing is that the Duke of Edinburgh award was for everybody, and that meant it was for the greatest and the least. There were people who will not be academic, who haven't got anyone to invest in them, to support them and the Duke of Edinburgh awards did that. It enabled people to take advantage of their inherent talents, it celebrated, it highlighted, it enabled them to have a outlet for inspirational innovative ideas that they would never have had.
You know, Dame Kelly Holmes talks about how the Duke of Edinburgh gave her a sense of confidence that she wouldn't have had. If you look at those who were most advantaged by that they were those who were marginalised. The Duke of Edinburgh awards changed people's lives.
INZAMAM RASHID
In our gold award, we only had quite a small group of six of us in total, but I think when you've got a smaller group, you've got to work harder. You've got to learn about confined spaces with people. You've got to go and use nature to go to the toilet and stuff like that. It was a very raw experience, and I think that's what really pulls you back down to earth and gives you a sense of grounding.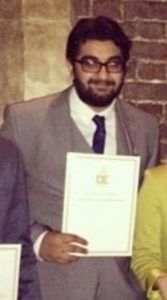 Leading up to the presentation [of the gold award] I was a bag of nerves. I was thinking this is Queen's husband. In terms of in terms of fame, this is as famous as it gets. But genuinely it was like having a chat with, with a mate, he was a genuine laugh. He made things very normal. He made things very simple and all the while it being incredibly special.
We chatted about cricket because I mentioned cricket in my speech. This thing that I love so much, which is so dear to my heart, in St. James's Palace in front of King Henry the Eighth's fireplace, talking about cricket with the Duke of Edinburgh. He said, 'Show me your forward defence'. So, I showed him la shadow forward defence. And then he went and whacked his shadow forward defence now, as well
It was only a brief chat that we had afterwards because he had hundreds of people speak to. But the fact that he took the time out, to congratulate me and push my tie up, because it was a bit wonky and a bit loose, and then talk to me about cricket, it was such an incredible moment.
CYRUS TODIWALA
It's more than desire to ensure to see that you create challenges for young people to succeed in life. I think that is a desire, because he himself came from a very troubled background, because he didn't have the best childhood as a prince would have had. And that must have taught him so many lessons of trying to invigorate young minds into being independent into being successful into charting a path towards their personal growth and successful future.
I put a photograph on my Instagram account of Prince Philip talking to my father in 1950, and it's gone viral, and I'm getting asked all sorts of questions. That is 1950 when my dad met him. Until my dad passed away that was a moment of glory for him. He spent five minutes talking to an Indian. He didn't have to, so he always make time for people. I think that makes a huge difference.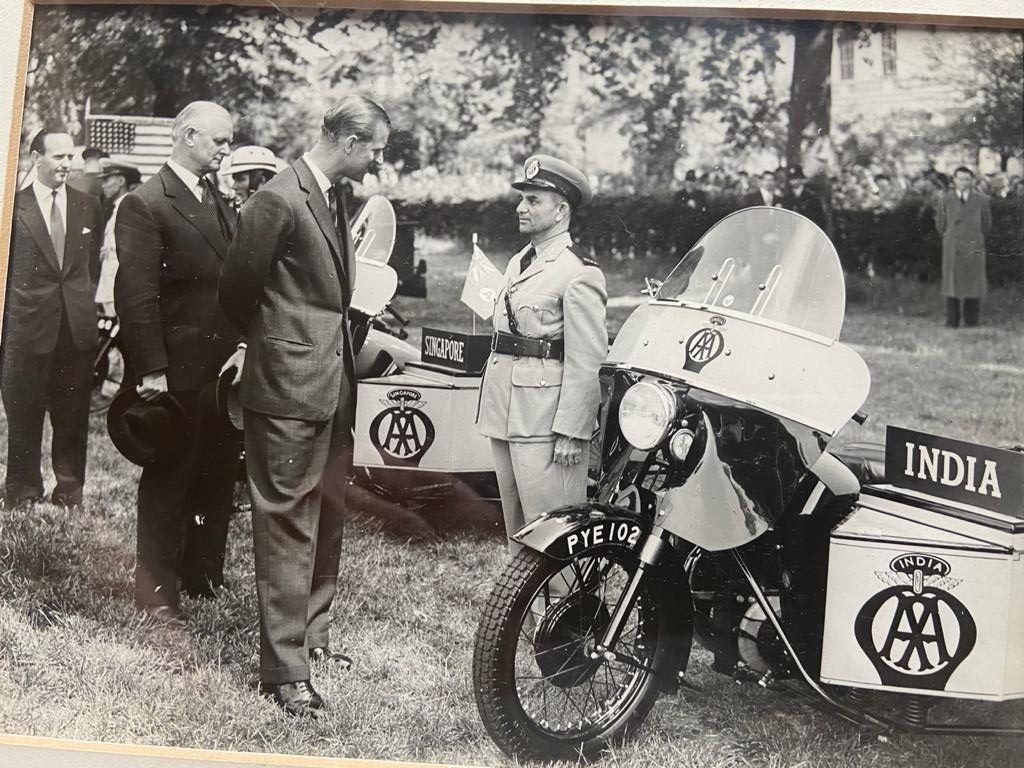 Prince Philip must be remembered for all the positive things he did. He may have made a few wisecracks that people always latch on to. But, there was a sense of humour. People always distort the humour. It is witty to be able to talk sometimes as royal to be able to talk like a common man, and I think he tried to bridge that gap as much as he could, because Her Majesty the Queen cannot do that. She has to maintain her posture and her stature all the time. But he could afford to do that every now and again.
Let me give you an example of his humility. I had taken some of my pickles for the chef of the palace. Later on, Prince Philip went the chef's office, and he ate a couple of the chutneys, he told him, please thank your friend, Cyrus, that I enjoyed those chutneys Why would he tell that person to get in touch with me and tell me that he liked them?