1. Have A Healthy And Balanced Diet
The health of hair, like the rest of your body, is dependent on the nourishment you provide. A healthy diet will ensure your hair gets all the sustenance it needs to grow long and strong and keep it shiny and silky smooth. One must include leafy vegetables, beans, seeds, lean fish, and chicken to get the excellent sources of nutrition for your hair.
2. Give Your Scalp A Massage
Massaging promotes blood flow to the scalp, which in turn stimulates the hair follicles. In addition, deep condition your hair once a week with a hot oil treatment or deep conditioning hair mask is good for your hair. A scalp massage with a stimulant like a coconut oil greatly enhances the chances of your hair grow long and strong.
3. Trim Your Hair Regularly
Damaged hair, filled with split ends, inhibit the growth and health of hair by causing thinning, and breakage. Hence, getting your hair regularly trimmed to avoid unhealthy split ends is essential for enhanced hair length.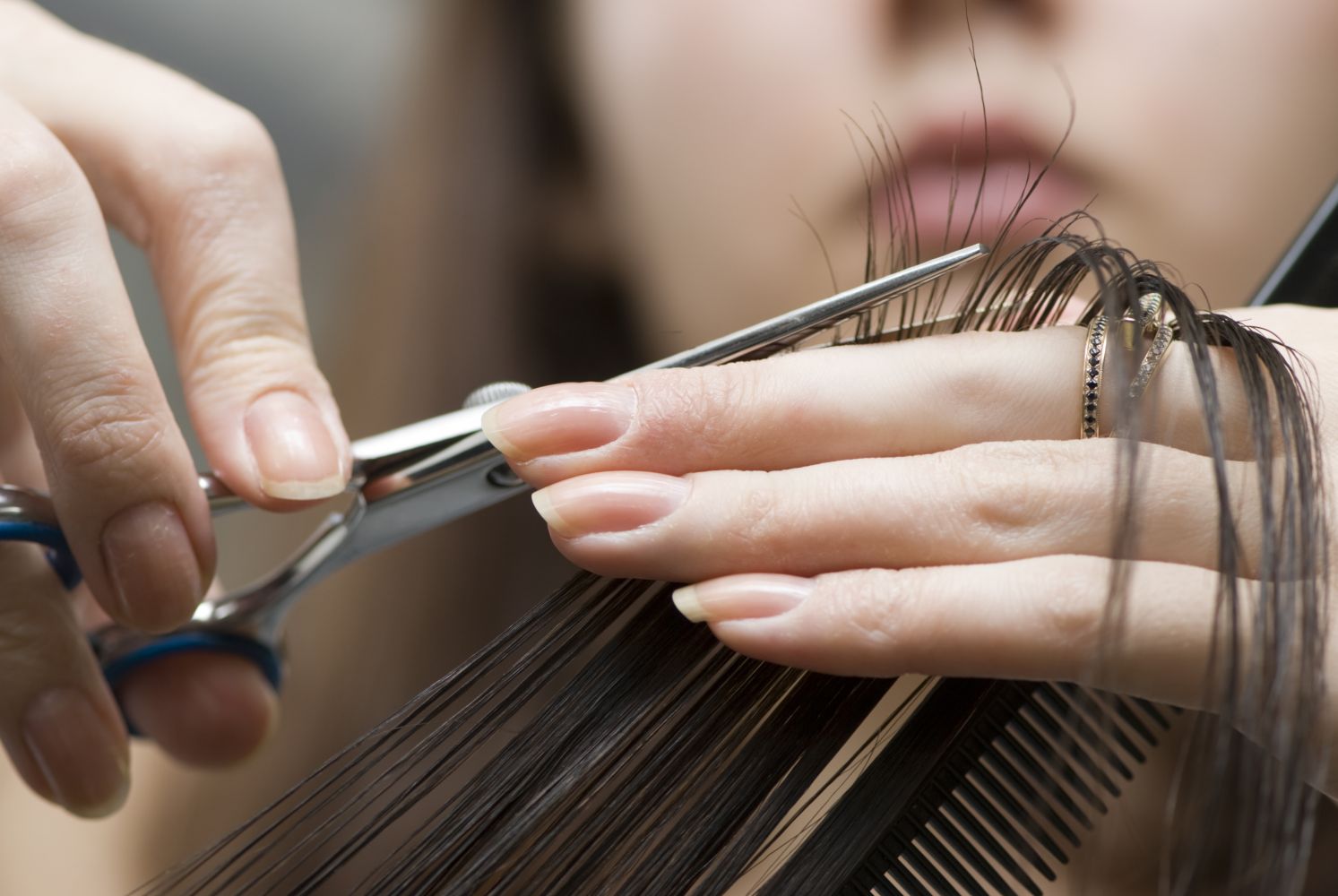 4. Use Green Tea Bags
Green tea, as you know is super rich in antioxidants and that helps in boosting hair growth and preventing hair loss. Apply warm green tea (from the used tea bags) over your scalp and leave it for an hour. Wash it off with cool water.
5. Flip your hair upside down
This is one of the most popular tricks to promote faster hair growth. Just flip your hair upside down by flipping your head over for two to four minutes daily. It is believed that by doing this it will improve blood circulation and promote hair growth.