1. Miroslav Klose – Germany – 16 Goals in 24 Matches 
Miroslav Josef Klose is a German retired professional footballer, striker and is the top scorer of all time for Germany, and one of the very few players ever to have won gold, silver and bronze medals in the World Cup (bronze in 2006 and 2010, silver in 2002 and gold in 2014). He retired from Germany's national team on 11 August 2014 shortly after Germany's victory at the 2014 World Cup.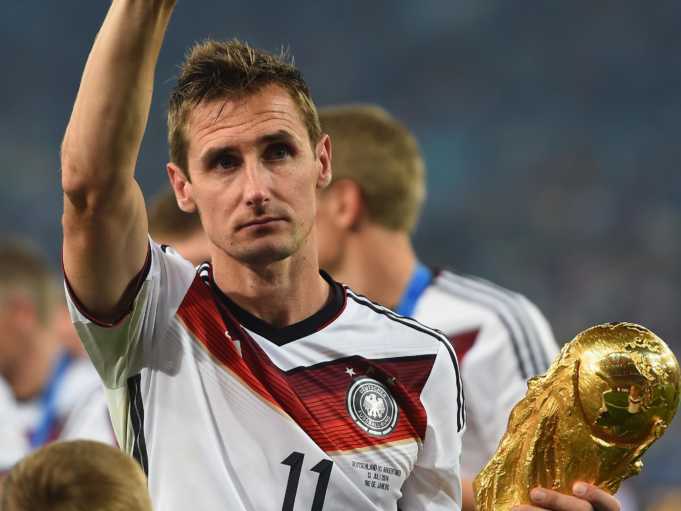 2. Ronaldo – Brazil – 15 Goals in 19 Matches
One of the finest strikers ever, Ronaldo retired from professional football in 2011. In his prime, he was known for his dribbling at speed, feints, and clinical finishing. Popularly dubbed "O Fenômeno" (The Phenomenon), he is widely considered to be one of the greatest football players of all time.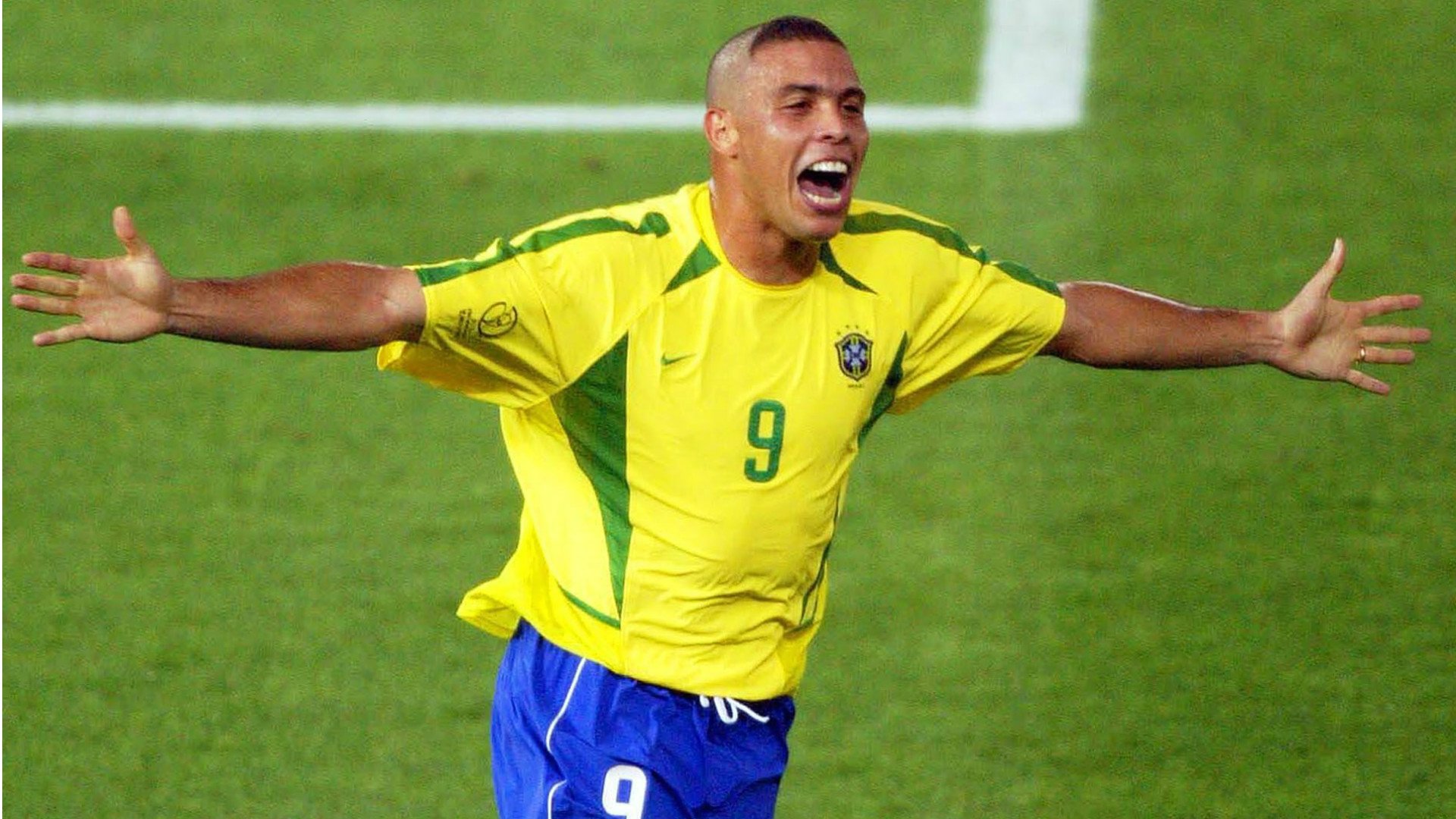 3. Gerd Muller – West Germany– 14 Goals in 13 Matches
One of Germany's finest players ever, Muller played in two World Cups, scoring 10 in 1970, and 4 in 1974. A prolific striker renowned for his clinical finishing, especially in and around the six-yard box, he is regarded as one of the greatest goalscorers of all time. Nicknamed "Bomber der Nation" ("the nation's Bomber") or simply "Der Bomber", Müller was named European Footballer of the Year in 1970.
4. Just Fontaine – France– 13 Goals in 6 Matches
Just Fontaine is a retired French professional footballer. A prolific forward, he is best known for being the record holder for most goals scored in a single edition of the FIFA World Cup, with 13 in six matches in 1958 In 2004, Pelé named him one of the 125 Greatest Living Footballers at a FIFA Awards Ceremony. Sadly, he was forced to retire in 1962, at the age of 28, after breaking his leg twice in 1960.
5. Pele – Brazil– 12 Goals in 14 Matches
Pelé is a Brazilian retired professional footballer who played as a forward. He is regarded by many in the sport, including football writers, players, and fans, as the greatest footballer of all time. He also helped Brazil win three World Cups in 12 years in 1958, 1962, and 1970. A prolific goalscorer, Pelé was known for his ability to strike powerful and accurate shots with both feet in addition to anticipating his opponents' movements on the field.