Some heartbreaks are unforgettable in Bollywood. Some celebrities choose to move on in silence to overcome the heartache while some choose to vent out their feelings publicly. Here is the list of top 5 Bollywood celebs who publicly insulted their exes:
Kangana Ranaut and Hrithik Roshan: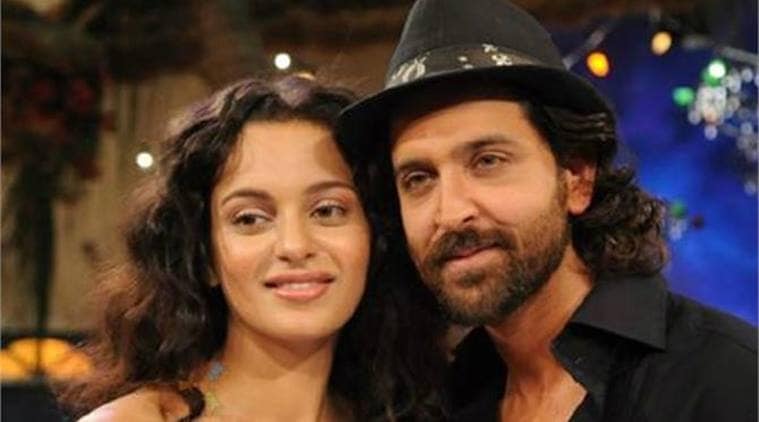 Kangana Ranaut's affair with Hrithik Roshan was a secret for a long time. It was only when she broke up with him; she spoke widely negative about her ex-boyfriend Hrithik Roshan. She had said to a leading Indian tabloid, "Yes, many lame rumours are doing rounds, even a dumb ass can tell where these rumours are coming from. I don't know why exes do silly things to get your attention. For me that chapter is over and I don't dig graves." To this, Hrithik responded on Twitter by stating:
Ther r more chances of me having had an affair with d Pope dan any of d (Im sure wonderful)women d media hs ben naming.Thanks but no thanks.
— Hrithik Roshan (@iHrithik) January 28, 2016
Deepika Padukone and Ranbir Kapoor:
In one of the episodes of Koffee with Karan, Deepika Padukone who was once in a relationship with Ranbir Kapoor revealed about Ranbir's infidelity and how she was in a terrible state of mind after her break up with Ranbir Kapoor. She also advised Ranbir to endorse condoms. Moreover, she suggested him to work on his boyfriend skills.
Akshay Kumar and Shilpa Shetty:
Shilpa Shetty and Akshay Kumar's relationship had brought considerable media attention during the late 90s. After their break up, Shilpa had said in an interview, "Akshay Kumar used me and conveniently dropped me after he found someone else. The only person, I was upset with, was him. But I'm sure he'll get it all back. It's not easy to forget the past so soon, but I'm glad I've had the strength to move on. Today, he's a forgotten chapter as far as I'm concerned. I will never work with him again. Professionally, things have never looked better."
Shahid Kapoor and Kareena Kapoor:
It is known that Shahid Kapoor and Kareena Kapoor were in a relationship for three years. They broke up while shooting for Jab We Met. Talking about his break up with her, Shahid had said to a leading Indian news portal, "If my director wants me to work with a cow, or a buffalo, as an actor—I'm ready to do it. (when asked if he would ever work with Kareena again!) I blame it on my being a good boyfriend. I was in a four-and-a-half year old relationship and was very committed. Now, I have learnt better. And I shall not be the most wonderful boyfriend. My most successful film Jab We Met, came when Kareena and I had broken up. I can only see it from a practical point of view. And I feel that some choices didn't work for me."
Aishwarya Rai and Salman Khan:
Aishwarya Rai is now happily married to Abhishek Bachchan, but before her marriage to him, she was in a brief relationship with Salman Khan. Post her break up with Salman Khan, Aishwarya Rai had said in an interview with a leading Indian daily, "After we broke up, he would call me and talk rubbish. He also suspected me of having affairs with my co-stars. I was linked up with everyone, from Abhishek Bachchan to Shahrukh Khan. There were times when Salman got physical with me, luckily without leaving any marks. And I would go to work as if nothing had happened. I stood by him enduring his alcoholic misbehaviour in its worst phases and in turn I was at the receiving end of his abuse (verbal, physical and emotional), infidelity and indignity. That is why like any other self-respecting woman I ended my relationship with him."