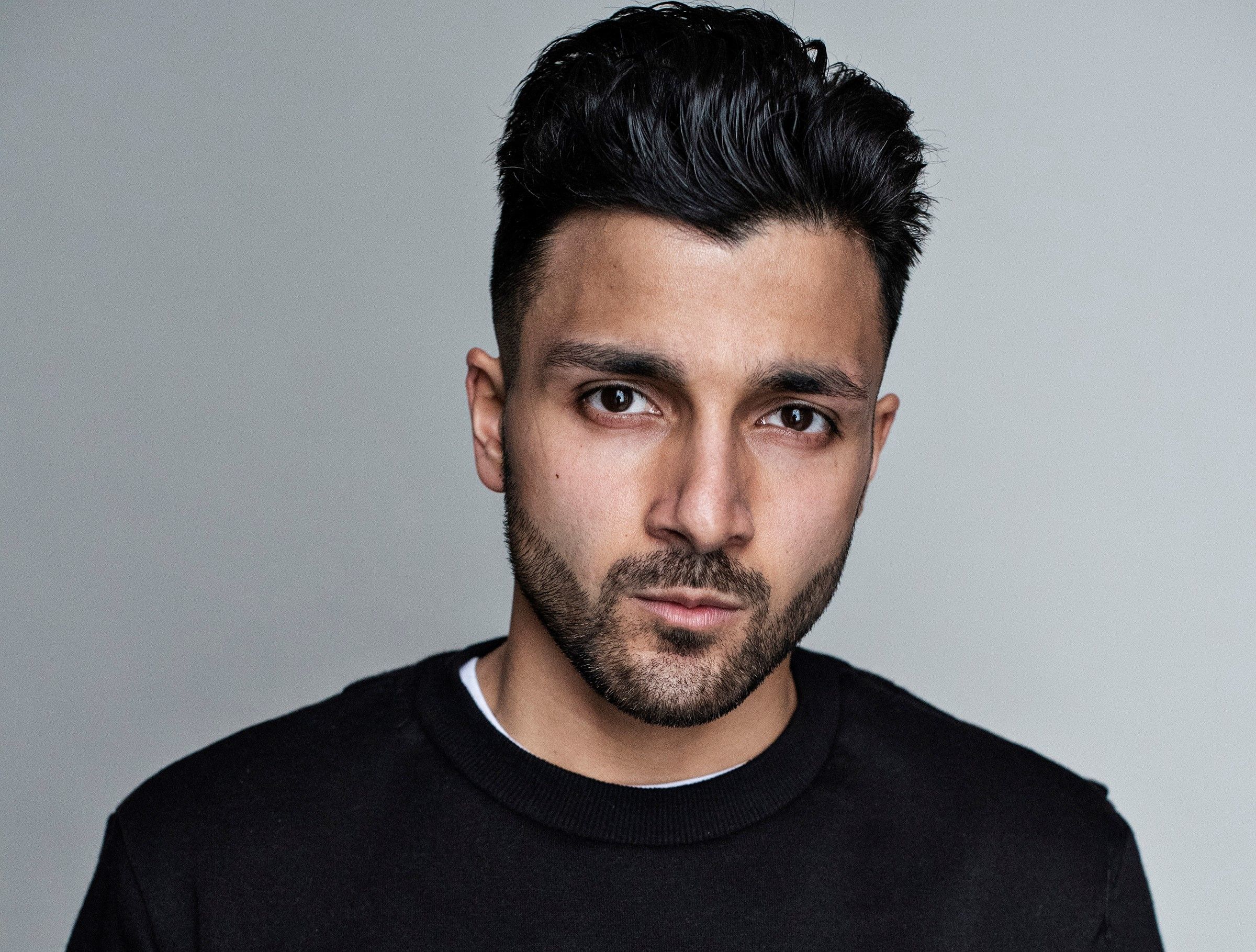 Shiv Jalota, who plays Vinny Panesar in EastEnders, joined the NYT in 2013.
by LAUREN CODLING
A SOAP star has credited the National Youth Theatre (NYT) for "shaping him as a performer", as he praised the arts organisation for being accessible to ethnic minorities and those from working-class backgrounds.
Shiv Jalota, who plays Vinny Panesar in long-running BBC soap EastEnders, joined the NYT in 2013. In an interview with Eastern Eye, he credited the theatre company for helping him break into the entertainment industry. "It massively helped me – the NYT basically trained me (as an actor)," he said. "It's definitely shaped me as a performer and given me so much confidence."
Jalota, from Kingston upon Thames, south-west London, grew up in a working class family. Although he had an interest in acting, he was hesitant to apply to drama schools because of the fees. At 18, he was unsure how to move forward with his acting career. "It was like 'what do I do? Where do I go?'" he said. "I knew I had to stay away from drama schools because I just couldn't afford it."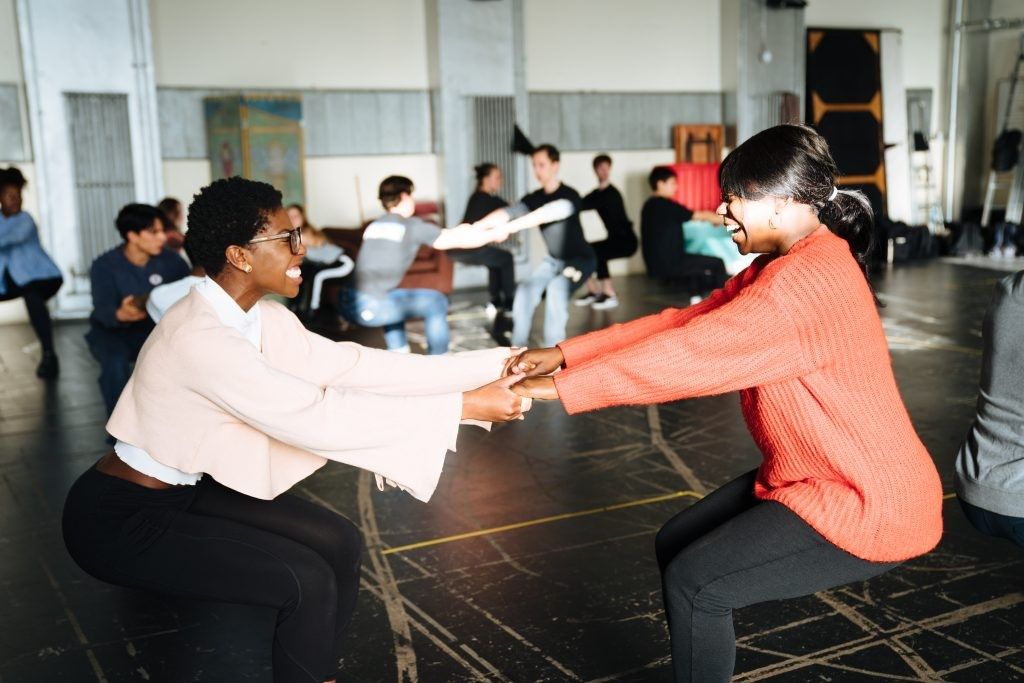 A friend recommended the NYT – which boasts alumni such as Dame Helen Mirren, Daniel Craig, Chiwetel Ejiofor and Rosamund Pike –and Jalota decided to audition. On his second attempt, he was accepted.
Other than the annual fee for company membership (£2.90 a month), there are no additional costs associated with NYT. Last year, the NYT launched Hub, a new, accessible subscription service in replacement of audition fees. The Hub subscription also includes an online platform giving users access to live and pre-recorded workshops with actors and online resources.
"As a working class, British Asian, it was a place for me where I saw an opportunity where finances may not be as much of a strain," Jalota said.
While at NYT, he was mentored by actor Shane Zaza and worked with director Sean Hollands. "All the individuals I've worked with have become my friends and contacts for life," he said. "That's what the NYT has done for me and it will continue to do so."
The 27-year-old enrolled on the theatre's Epic Stages course which offered him the opportunity to eventually perform at London's Hackney Empire, Jalota's first time performing live. With Epic Stages, he also had the chance to travel to Saudi Arabia to work on an overseas theatre project. It meant bringing the arts to an entirely different culture to his own, meeting and working with young men and women in the Middle East.
"We wanted to unite people and to get people performing in a place where English isn't necessarily the first language and theatre was perceived differently," he recalled.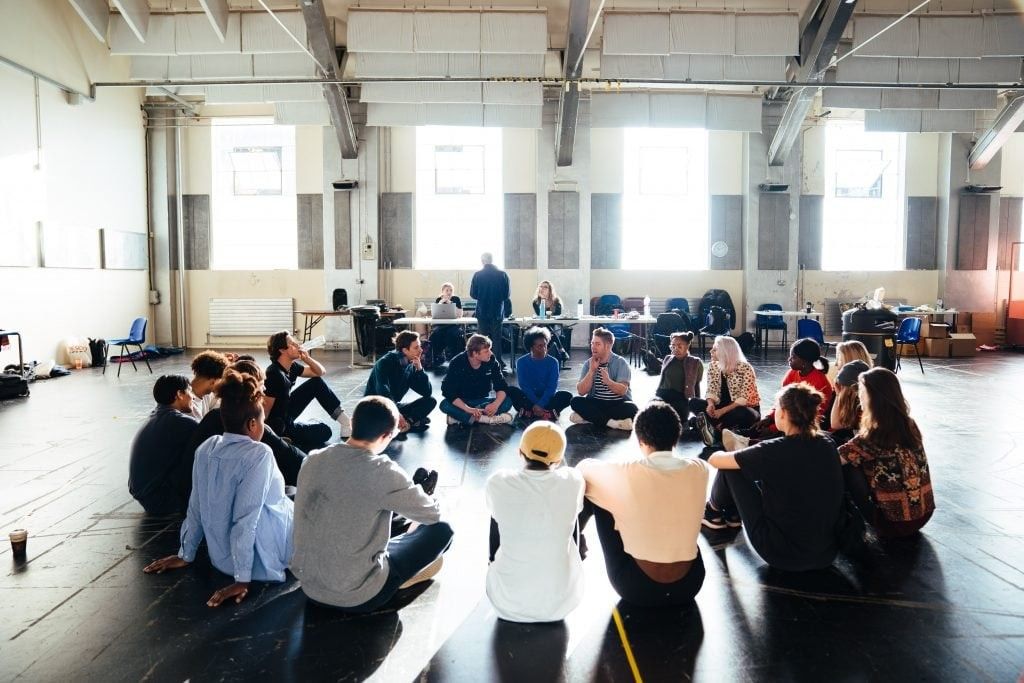 Jalota, who previously appeared in the lead role in the National Theatre's Curious Incident of the Dog in the Night-time, admitted young people may be wary of pursuing a career in the arts due to worries on financial stability. The ongoing coronavirus pandemic has seen many theatres close, meaning many are out of work.
"There is definitely that fear of people being able to survive in the industry, especially working class actors, who worry that the work may not be there," he said.
Although lockdown restrictions have altered the way that television and film productions typically operate, Jalota is still working full-time on EastEnders. Soap operas have coronavirus protocols in place, meaning actors have to maintain a two-metre distance from one another.
Acknowledging that many other actors may be struggling in the current times, Jalota said he feels lucky to have job security. "(The restrictions mean) it is a new way of doing our job, but we feel very safe and I'm just very blessed to have stability during this time," the star, who joined the soap in 2019, said.
Encouraging young people to consider applying for the NYT, Jalota said the individuals you could meet along the way will be "your lifeline and keep you uplifted".
He also reflected on what the experience has taught him. "It has given me the strength to realise that if you want to perform or be backstage or on stage or behind the camera, to just go for it," Jalota said. "Fail, make mistakes but learn in the moment and that's so important for any actor coming into it – learning in the moment and being present in the moment. That is what the NYT has taught me."
For the chance to audition this year, you must subscribe to the National Youth Theatre Hub before March 31, 2021. For information, see: www.nyt.org.uk/join-our-hub