By Mita Mistry
TALENTED AUTHOR AYESHA S CHAUDHRY DISCUSSES HER POWERFUL NEW MEMOIR
TALENTED author Ayesha S Chaudhry began writing her newly released de­but book The Colour Of God acciden­tally in September 2015 while on a fel­lowship at the Radcliffe Institute for Advanced Study at Harvard University.
During that first month she found her­self writing what would become the first chapter, which came out organically, and with encouragement went on a journey towards a powerful story. The result is a deeply emotional story of a child raised in Canada by parents who embraced a puritanical version of Islam. What fol­lows are the joys, sorrows, love, loss and family drama in a fundamentalist Mus­lim household.
The highly accomplished novel has al­ready received deserved praise and Ayesha S Chaudhry was happy to discuss it with Eastern Eye. She also spoke about her inspirations, literary heroes and drawing from the past.
What first connected you to writing?
I've always loved expressing myself through writing. I started writing at an early age. My diary was a place I felt safe to express my thoughts freely, in an un­filtered way. A diary can be a safe space, if you can guarantee no one will read it, unless you want them to. Writing is one of the ways I metabolise my feelings and experiences. Writing regularly helped me see my thinking on the page, which has helped me become a better thinker.
Tell us about the book?
In its essence, this book is a non-linear story about grief, love and belonging in a diaspora created by colonialism. Through a series of stories, I explore the ways we try to belong, find home, feel whole, and the kinds of violence that ac­company so many forms of belonging. I try to think compassionately and critical­ly about family, religion, nationalism, capitalism, patriarchy and race, among other things.
What was the biggest challenge of writing this story?
I think the audience was one of my big­gest and most persistent challenges. I wanted the book to be a reflection of the voice in my head, which is a voice we are so often encouraged to censor. And, as a brown woman, I've been instructed to keep a lid on this voice all my life and that no one wants to hear it. But of course, that is not true. Some people do want to hear this voice, while others don't. So, the question is, who do we write to?
What do you mean?
The ones who want to hear what we are saying, or the ones who don't and will find ways to undermine or undervalue what we say because they're not interest­ed to begin with? Allowing my own light to shine in my writing meant letting the ears of a loving, compassionate, caring reader take precedence, and to allow myself to be in conversation with them while working really hard to ignore the unkind, judgmental and uncaring gazes.
What inspired the title?
The book is named after my nephew, Sibghatullah. He himself was named af­ter a verse in the Qur'an that reads, "The colour of God. And what is better than the colour of God?"
Was it emotionally demanding writing such a powerful story?
Yes, this book definitely took me on an emotional journey and required me to go back and deal with, or address, or metabolise many unresolved experienc­es. The really poignant writing process was moving, painful and cathartic all at once. I think if there was one word I'd use to describe the emotional experi­ence of writing this book, it would be joy. All the attendant sorrow and precarious­ness that word entails make joy not only possible but necessary.
How much of it is based on reality?
The book is based on my memories of the past, and remembering is always a creative act, even more so, the commit­ting of such remembering to the page. One of the truest things I've read is a line by John Edgar Wideman, "difficult to ac­cept that a tangle of self-interested de­ceptions is as close to truth as anyone ever gets." I tried to take this seriously in the book, and you'll see that throughout.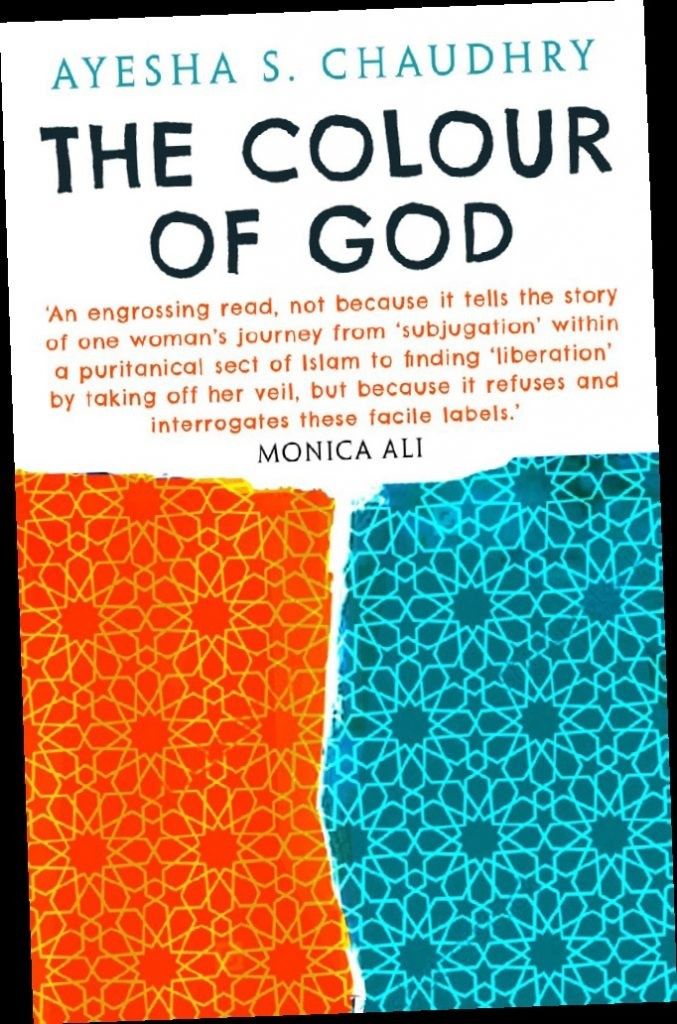 That is powerful…
I disrupt the idea of memory as a fixed recollection of a truth from the past, while at the same time explor­ing my memories in order to share narratives of self-under­standing. If I remember a sto­ry in this light, what does it do to how I understand myself today? Does my remembered version of events simply reflect what I want to believe about myself? And how does remem­bering it in a different light change what I want to say?
How do you feel about people reading your written words?
I'm curious to see how it will resonate with people, what it brings up for them, what they see in it, how they connect to it. I've experienced this with my other writing too, that once you write something and put it out into the world, it takes on a life of its own and does completely unexpected things. And whether I'm thrilled or horrified at how someone interprets the writing, it is always interesting to see, as a writer.
Who are you hoping connects with your book?
Muslims, south Asians, people of colour, anyone who has a migration story in their family. Anyone who has felt dis­placed, anyone who doesn't feel like they fit in, anyone who has thought about the meaning of life and struggles with mortality. (Laughs) So, everyone!
Do you have a favourite portion?
This question makes me realise that the book is an ongoing piece of work for me. I don't really see it as complete. I was adding and removing sections right up to the point the book went to print. An unexpected delight of the writing pro­cess was sharing the book with friends and them falling in love with it, telling me not to change a thing. And then I'd remove chapters, add new sections and then they'd say, "oh, I can't imagine the book without that section." So, the book could have had many forms. This is just the form I got to by the publication date.
What kind of books do you enjoy?
I love thoughtful and beautifully written books. I love, love, love beautiful sen­tences! Some of my favourite writers are Toni Morrison, Robin Wall Kimmerer, Claudia Rankine (I'm reading Just Us right now) and Ross Gay. And I've just recently been introduced to John Edgar Wideman. I love books that pay attention to the little moments in our lives and un­cover their importance and profundity, even their grandness.
Who is your own literary hero?
My primary text is the Qur'an. I was in­troduced to it at an early stage and I'm deeply formed by it. I love the way the Qur'an tells stories, makes arguments, engages with interloc­utors, and how it thinks. So, I'm not saying that the Qur'an is my literary hero, but it is, definitely, the most important text in my life. It is a central lens through which I see and understand the world.
What inspires you as a writer?
I used to think external things inspired me, like travelling, an idea, a new friend. But I was listening to a talk by the bril­liant poet Sonia Sanchez and she re­minded me that being inspired and moved has more to do with the openness we cultivate in ourselves, than with what is around us. If we open ourselves to re­ceive the world, then inspiration abounds around us. I find that when I am in a receptive and open state, there is no limit to what can inspire me; a patch of sunlight, a flower pushing through concrete, the smell of coffee, a book that teaches me, a kind smile. The world is miraculous and all inspiring.
What can we expect next from you?
I'm currently working on two books. One is called A/way from Menstruating Wom­en, which is a collection of personal essays exploring issues of belonging and community through the lens of gender. And anoth­er is maybe called The Lit­tle Red One, and is about A'isha, the Prophet's wife.
Why should we pick up your book The Colour Of God?
Oh, I don't know! I guess it depends on who you are and what you're looking for. But if you're looking to read something that enriches your understanding of be­longing and home as a place where you can find and lose yourself, then you might enjoy the book.
The Colour of God by Ayesha Chaudhry is published by Oneworld on April 15, hardback £16.99.