Paa
This film is based on a rare genetic condition known as progeria and places emphasis on a father-son relationship. Amitabh Bachchan and Abhishek Bachchan, in real life, are father and son respectively, but in Paa, they played opposite roles. Amitabh Bachchan received his third National Film Award for Best Actor.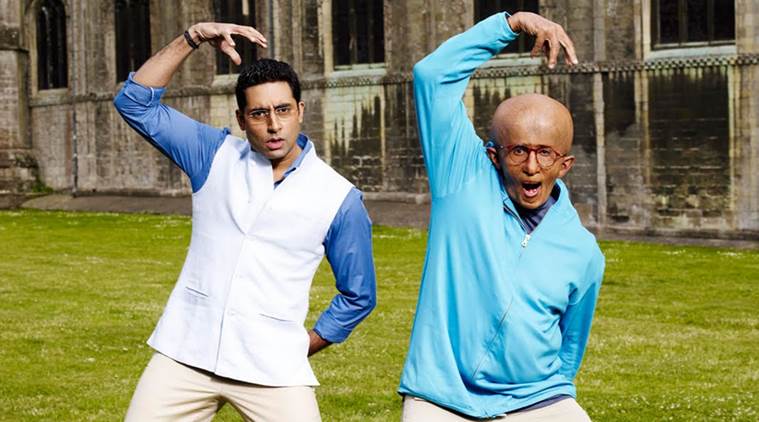 2. Wake Up Sid
The film takes place in contemporary Mumbai and tells the story of spoiled, careless, rich-kid Sid Mehra (Ranbir Kapoor). Anupam Kher played the character of Ranbir's father in the film. Kher's role is of a concerned father who is worried about his son's future and so took some decisions which his son disagreed.
3. Kabhi Khushi Kabhi Gham
The film tells the story of an Indian family, which faces troubles and misunderstandings over their adopted son's marriage to a girl belonging to a lower socio-economic group than them. Amitabh Bachchan who played the role of father to Shah Rukh Khan and Hrithik Roshan character is fiercely dominating towards his family and hence has differences with his son.
4. Patiala House
This is a father-son drama set in London where all the three generations living together under one roof. In the film, Akshay who is brought up in England is a good cricket player. He then gets selected in England cricket team. His father thinks he is betraying his motherland and so should quit.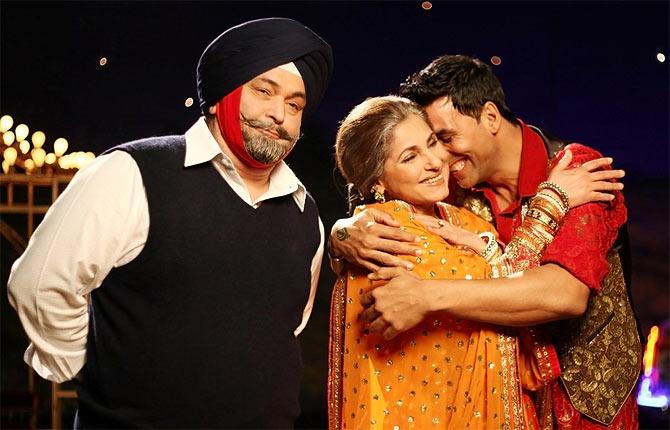 5. Apne
This film featured Dharmendra and his real-life sons Sunny Deol and Bobby Deol together. Dharmendra plays the role of a disgraced ex-boxer Baldev Chaudhary who tries to wash a stain in his boxing career through his sons Angad and Karan. Eventually, one of his son becomes a World Champion and fulfils his father's wish.