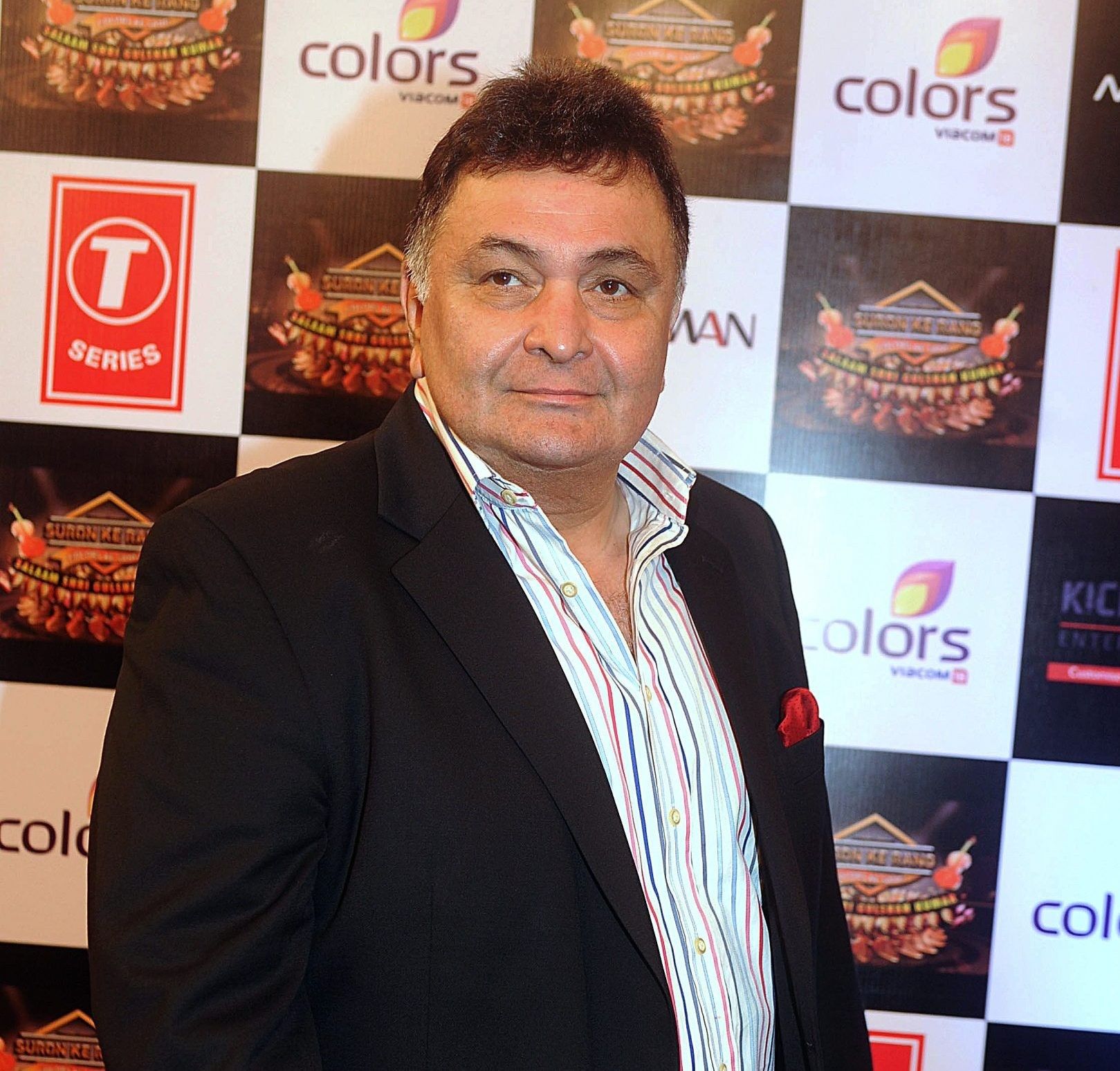 PLAYING THE PART: Rishi Kapoor
LOOKING BACK AT THE TALENTED ACTOR'S FINEST WORK ON HIS FIRST DEATH ANNIVERSARY
by ASJAD NAZIR
LEGENDARY actor Rishi Kapoor passed away on April 30, 2020, at the age of 67 after a long battle with leukemia.
He left behind an incredible body of work that has delighted different generations and that is why the best way to pay tribute to him is by watching his films.
Eastern Eye decided to mark the one-year death anniversary of the late great Bollywood star with a lockdown watchlist of 20 of his greatest films, in chronological order, with some fun facts.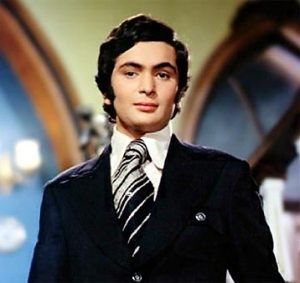 Bobby (1973): The actor made his award-winning debut as a leading man in this terrific teen romance, which was the highest grossing Bollywood film of that year. He starred opposite Dimple Kapadia in the blockbuster musical, with a phenomenal soundtrack, about two youngsters from different backgrounds who fall hopelessly in love.
Kabhi Kabhie (1976): One of the greatest Bollywood movies of all time is a marvellous multi-starrer with an outstanding cast and incredible songs. The poetic Yash Chopra-directed classic, which is set across two different generations, looks at love, romance, heartbreak and all the emotions in between.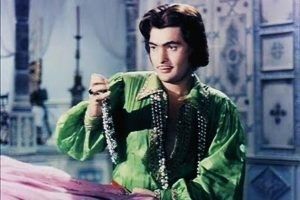 Laila Majnu (1976): There have been many contemporary adaptations of the legendary Laila Majnu love story, and this is arguably the finest. The story of star-crossed lovers has become a cult classic since it was released and portrays heartbreak like no other film. It also has an outstanding soundtrack.
Amar Akbar Anthony (1977): The highest grossing Bollywood film of that year is regarded as an all-time classic and one of the finest multi-starrers ever made. The story about three brothers separated as young children and brought up in different faiths has entertained audiences with its many magical moments, including some marvellous musical numbers featuring the actor.
Doosra Aadmi (1977): A film that was way ahead of its time doesn't get the credit it deserves and is worth looking for. The story of a woman mourning the death of her true love and unexpectedly falling for a younger man was path-breaking in its day. The emotional drama would later be remade in Bollywood.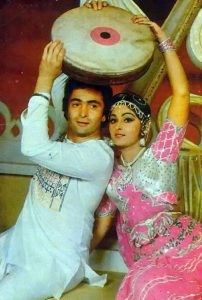 Sargam (1979): One of the highest grossing films of that year was a remake of hit 1976 Telugu film Siri Siri Muvva, and marked the Bollywood debut of south Indian actress Jaya Prada. The musical with a heavy dance element had an amazing soundtrack with unforgettable songs, which would win Laxmikant Pyarelal a Filmfare Best Music Director award.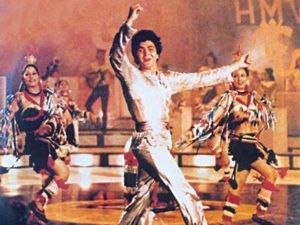 Karz (1980): The musical thriller is one of the best reincarnation dramas ever made in Bollywood, and would inspire many films that followed. Kapoor plays a reincarnated musician who seeks revenge on the woman who killed him in his previous life. The Subhash Ghai-directed classic would win Laxmikant Pyarelal another Filmfare Best Music Director award.
Naseeb (1981): The second-highest grossing Bollywood film of that year is regarded as an all-time classic. The wonderful multi-starrer is an escapist entertainer that pretty much has everything from action, comedy, romance and great music to a huge star cast. The film is filled with many magical moments, including an unforgettable song featuring Kapoor and Amitabh Bachchan, who play brothers in the movie.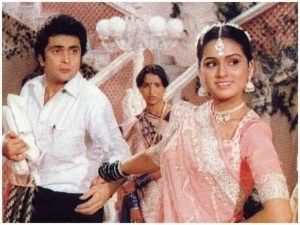 Prem Rog (1982): The actor teamed up with his legendary director father Raj Kapoor again for a film that was way ahead of its time. The youthful love story between a man and a young widow has a gripping story which is still relevant today. The award-winning movie also has one of the all-time great soundtracks.
Tawaif (1985): The romantic comedy is brilliant and doesn't nearly get the credit it should. The story revolves around a man, already in love with someone else, who is bullied into baby-sitting a free-spirited courtesan. What follows is an interesting love triangle and a great comedy of errors. The film would win Best Story and Best Dialogues awards at the Filmfare awards for that year.
Nagina (1986): The fantasy film is best remembered for Sridevi's standout performance as a supernatural being and the sequel it spawned, but Kapoor played a key role. The second-highest grossing Bollywood film of that year is a story of a snake woman and a human falling in love, which would later influence a hugely successful TV serial.
Naseeb Apna Apna (1986): The remake of Tamil comedy-drama Gopurangal Saivathillai (1982) is another hidden gem that isn't immediately referenced when talking about Rishi Kapoor classics, but deserves to be seen. A city dweller is bullied into marrying a dark-skinned innocent villager and hates his life with her. He tries to find a way out, but soon realises what real love is and true beauty is on the inside.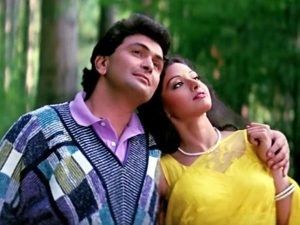 Chandni (1989): The Yash Chopra classic not only helped bring romance back into Bollywood in a big way, but also popularised Switzerland as a filming destination. The love triangle, which included an outstanding title role performance by Sridevi, has incredible musical numbers and would be massively influential. Kapoor and Vinod Khanna both deliver winning performances in the film.
Henna (1991): The late great filmmaker Raj Kapoor died during the making of this cross-border romance, which revolves around an engaged man straying into the wrong side of the Kashmir border after an accident makes him loses his memory. He falls for a kind-hearted Pakistani girl, played by Zeba Bakhtiar. Although a romance, the film questions why there should be a conflict between neighbours India and Pakistan.
Deewana (1992): The second highest grossing Bollywood film of that year marked the cinematic debut of Shah Rukh Khan. The interesting love triangle, which also stars late actress Divya Bharti, is about a heartbroken woman who mistakenly believes that her husband is dead and finds love again.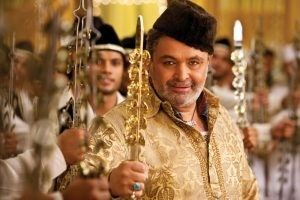 Agneepath (2012): A remake of the classic 1990 Amitabh Bachchan starrer of the same name saw Kapoor play a villain for the first time. The powerful drama tells the story of a boy who grows up on the wrong side of the law and sets out to take revenge on the man who killed his father. The strong cast includes Hrithik Roshan, Sanjay Dutt and Priyanka Chopra.
D-Day (2013): The actor delivers a stunning villainous turn with a character that was inspired by notorious gangster Dawood Ibrahim. The multi-starrer, with a cast featuring Arjun Rampal and Irrfan Khan, revolves around Indian secret service agents tasked with capturing a notorious gangster from Pakistan.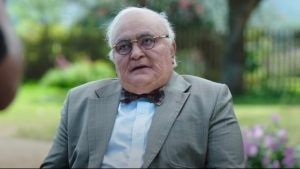 Kapoor & Sons (2016): Kapoor is physically unrecognisable as he delivers an award-winning performance of an elderly grandfather in this drama about a dysfunctional family slowly fracturing. The cross-generational movie with relatable family emotions has outstanding performances from a talented cast, but none matched that of Kapoor.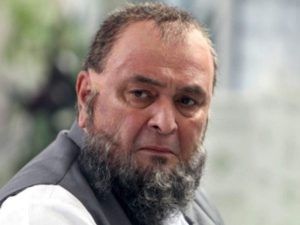 Mulk (2018): The powerful courtroom drama is about a Muslim family trying to reclaim their honour after a close relative is involved with terrorism. Kapoor plays the religious patriarch who is wrongly accused and dragged to court. The film, which is based on real events, puts across a powerful message and is regarded as one of the best Bollywood delivered that year.
Rajma Chawal (2018): A comedy-drama that was more appreciated on the film festival circuit than in cinemas received glowing reviews right across the board. The unique story revolves around a father who catfishes his son online in an effort to rebuild their relationship, but it isn't long before things get out of control. It showed Kapoor wasn't afraid to take risks and do whatever it took to entertain audiences, which is what he did, and why he will forever be missed.