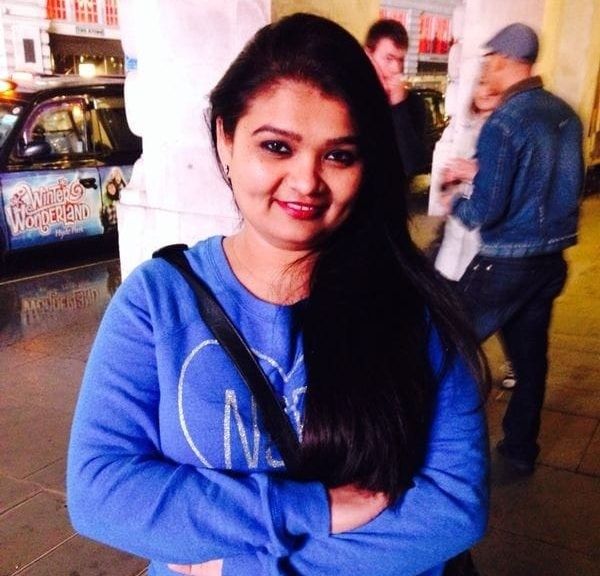 Tina Patel
BRITISH INDIANS who have travelled to India in recent weeks have spoken of the financial difficulties they face returning to the UK, as some find themselves unable to pay for quarantine fees.
Due to the growing number of cases of coronavirus in India and more than 130 cases of the Indian coronavirus variant being registered in the UK, the government added the country to its travel ban red list last month.
Those returning from India are now required to quarantine in a government-approved hotel.
Hotel quarantine costs £1,750 for one adult for 10 days. An extra adult or child over 11 in the same room is £650, and a child aged 5-11 is £325.
Due to the cost of hotel quarantine and increased flight prices, many British Asians have been left stranded with no way to get home.
Jayashree (Tina) Patel, from Wembley in north London, travelled to Ahmedabad after her younger brother Varun died from a heart attack on March 16. The beautician booked a return ticket to come back to the UK on April 30.
However, her flights were cancelled after India was added to England's red list. The ticket booking agent has rebooked the journey for Saturday (8).
Patel, who lost her job as beauty salons have been closed since last year due to coronavirus, is considering how to return to the UK. She will have to pay a surcharge as her ticket has changed, as well as an additional £1,750 for 10 days of hotel quarantine and £300 for Covid-19 testing.
"I don't have a job and I am now burdened with an extra £2,000," she told Eastern Eye.
"(When my brother died), I had to borrow money from friends and acquaintances to go to India."
Others have raised concerns on how the quarantine could potentially affect their employment in the UK.
Fellow Londoner Manish Barot travelled to India recently, following the death of his father.
Barot was due to stay for four weeks and will return on May 15. On his return, he will have to isolate in a hotel – just 20-25 miles away from his family home in London.
Barot, a senior trading manager at Asda, has concerns on how the quarantine will affect his job.
"If I cannot go to work due to quarantine, I will not be able to claim leave pay," he told Eastern Eye.
"As I'm handling the third rank responsibility in the superstore, the store management will also be affected in handling sales planning, staff holiday booking, day to day work, staff sick leave and other arrangements."
Paresh Jadhav, from London, is in a similar predicament. He returned to India after his father passed away on April 13. Jadhav booked his return ticket for May 10 – but now has concerns on the cost of quarantine.
"If I quarantine, my firm can deduct my salary as there is no holiday left," he explained. "But if I stay in India longer, there may be risks ranging from higher pay cuts to job loss."
He added: "I've lost my father and now I must bear the new risk of incurring an additional £3,000 cost (for quarantine). But if I'm not home, there is a lot of extra responsibility on my wife Kinjal who is working full-time and also looking after our child."
In response to Eastern Eye, a government spokesperson referred to a Department for Transport press notice on red listing which said: "British nationals currently in countries on the red list should make use of the commercial options available if they wish to return to England.
Commercial routes that will enable British and Irish nationals and residents to return to England continue to operate."
If an individual is abroad and needs emergency help from the UK government, they should contact the nearest British embassy, consulate or high commission.
For more information on travel in India, see: https://www.gov.uk/foreign-travel-advice/india