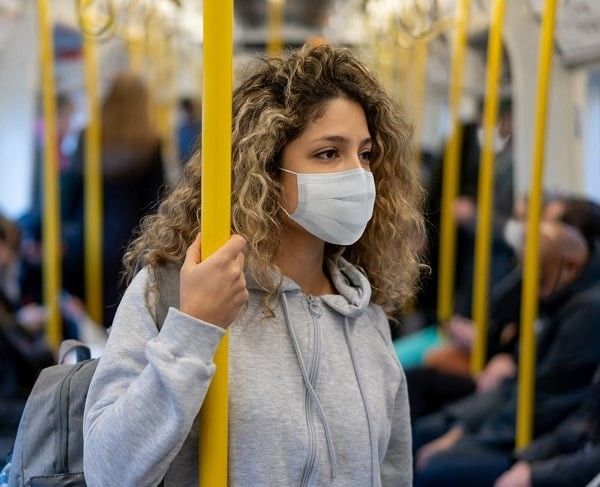 By Nadeem Badshah
CAMPAIGNERS have demanded cheaper public transport to tackle the pollution crisis, highlighting the fact that ethnic minorities are more likely to live in toxic air hot­spots in the UK compared to the wider population.
Experts have also called for less reliance on diesel fuel and electric buses to be rolled out sooner.
In London, people from a BAME background are most likely to live in areas with 24-31 per cent more air pollution than places where white people are most likely to live, figures have revealed.
It comes after recent research by the Green Alliance think-tank found that several councils in northern Eng­land have scrapped or delayed plans to in­troduce clean air zones.
Air pollution contributes to around 200,000 deaths a year in the UK, research has shown. Schemes to limit 'dirty' vehicles have been given the green light in Bristol, Birmingham and London, but Leeds can­celled its plans while cities including Shef­field, Liverpool and Manchester have yet to finalise their proposals.
Harmander Singh, a social policy expert who has carried out research into the issue, told Eastern Eye: "Tall glass buildings, they look nice but in the heat, they increase the temperature in the air.
"Can they have a different make-up of buildings to help dissipate the air?
"Public transport is so poor and expen­sive in the first place.
"In Hong Kong, I paid £7 for a travel card which I used for a week to travel on buses, trains, boats – we need a better subsidised transport system."
Among the campaigners for clean air are Anjali Raman-Middleton. She was at pri­mary school with nine-year-old Ella Kissi- Debrah, who died in 2013 from an asthma attack linked to air pollution.
Raman-Middleton is co-founder of the Choked Up group which has put up road signs in English and Bengali in pollution hotspots such as Tower Hamlets, Lewisham and Brixton warning that "breathing kills" in a campaign backed by over 100 doctors.
She said the group would like to see an expansion of the Ultra Low Emission Zone (ULEZ) scheme where vehicles must meet exhaust emission standards.
She added: "We think this would really help clean the air we are breathing."
It comes after a study found that in parts of the capital including Lambeth, Wands­worth and Tower Hamlets, one in five pri­mary schools are adjacent to major roads.
In Tower Hamlets, hospital admissions for young children with asthma are 42 per cent higher than the average in England.
Khalid Mahmood is the Labour MP for Birmingham Perry Barr, which is planning to have electric buses by 2030.
He told Eastern Eye: "Some of the ideas don't actually help. Local transport net­works saying closing off access to high streets, more cars will take longer distances to get around.
"We can't go back to the 1940s and 50s with fewer cars and people walking.
"Public transport uses a lot of diesel, we need to look at that. Construction of road works, the dust that creates, the traffic that causes and pollution. We need better, cheaper, accessible public transport to stop the car culture. And offer school buses like they do in a lot of countries, electric or hy­drogen running buses."
Among the medics backing the cam­paign for cleaner air is Rita Issa. The NHS GP said: "It [toxic air] affects heart health, respiratory health including asthma, lung cancer, fertility and mental health."
Munira Wilson MP, the Liberal Democrat health spokesperson, said air pollution was one of the biggest causes of preventable ill­ness in the UK.
She added: "Every day, people in this country, particularly the most vulnerable in our society, are exposed to dangerous levels of air pollution that can do us damage.
"The Tories have consistently failed to tackle air pollution, but for the sake of our health and wellbeing, it is critical that the government act now.
"The Liberal Democrats are pressuring the government to drastically cut air pollu­tion to ensure we stick to World Health Or­ganization limits.
"We would reduce emissions from cars and buses to near zero by promoting elec­tric vehicles and public transport while in­vesting in nature-based solutions to im­prove air quality across the country."
Last month, councils across England were granted more than £5 million in gov­ernment funding to deliver projects to im­prove air quality. The money forms part of the wider UK Plan for Tackling Roadside Nitrogen Dioxide (NO2) Concentrations, which includes a £3.5 billion investment into air quality and cleaner transport.
Rachel Maclean, the transport minister, said: "From promoting anti-idling to in­creasing the uptake of electric taxis, the Air Quality Grant will help to clean up our air as we build back greener and lower our carbon footprint. The funding will take us one step closer to meeting our climate change obli­gations, improving air quality and support­ing economic growth across the country."