Imphal War Cemetery
The Imphal War Cemetery is located in Imphal, the capital of the Indian state of Manipur, in Northeast India. The cemetery has 1,600 Commonwealth burials of the Second World War and is maintained by the Commonwealth War Graves Commission. As mentioned by Earl Louis Mountbatten, a former British Royal Navy officer and statesman – described the battle fought at Imphal and Kohima as "probably one of the greatest battles in history.
2. Kohima War Cemetery
Kohima War Cemetery is a memorial dedicated to soldiers of the 2nd British Division of the Allied Forces who died in the Second World War at Kohima, the capital of Nagaland, India, in April 1944. There are 1,420 Commonwealth burials of the Second World War at this cemetery, and a memorial to an additional 917 Hindu and Sikh soldiers who were cremated in accordance with their faith.
3. Guwahati War Cemetery
Guwahati War Cemetery is located at Guwahati the capital of Assam, Northeast, India. There are 486 Commonwealth servicemen buried here and around 25 unidentified burials. The cemetery also has 24 Chinese war graves. Till 2012 Guwahati was the only Commonwealth cemetery of the World War II that had graves of Japanese soldiers too.
4. Kirkee War Cemetery
The Kirkee War Cemetery in Maharashtra was created to provide graves for the central and western India in the Second World War. The cemetery holds the graves of 1,668 Commonwealth service personnel from World War II, and 629 from World War I who was reburied here from Bombay's Sewri Christian Cemetery in 1962.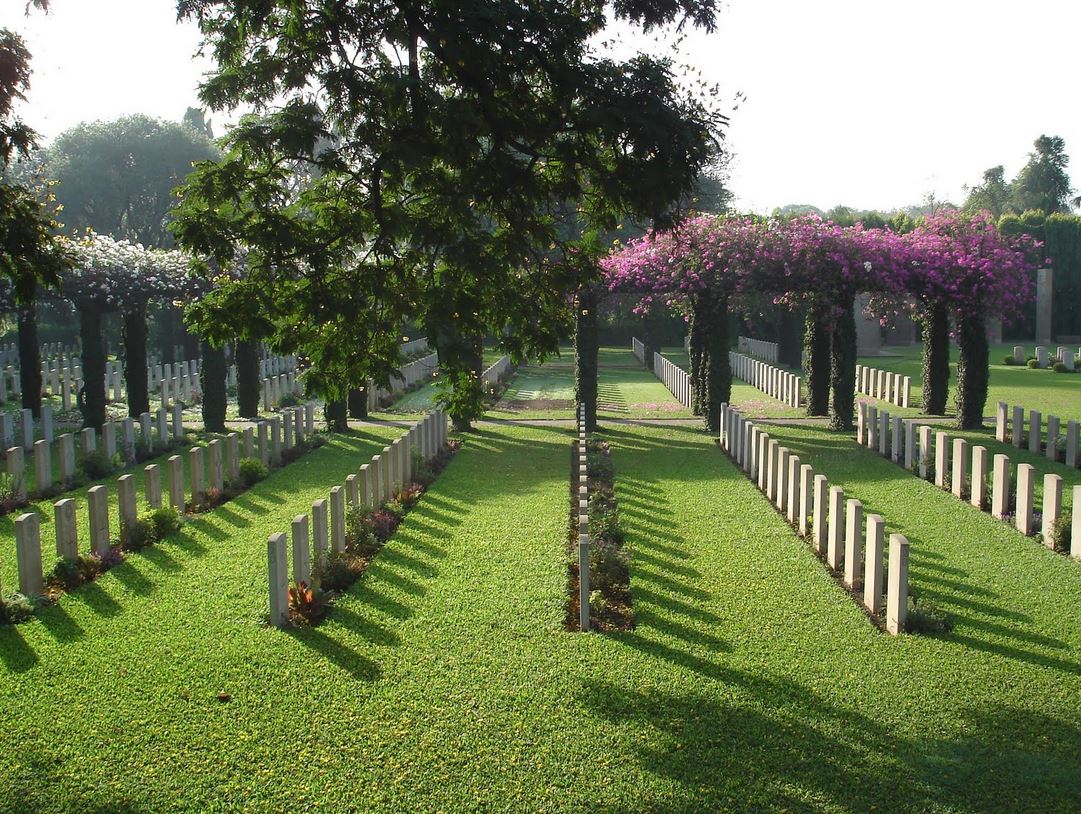 5. Madras War Cemetery
Madras War Cemetery is a war cemetery and a memorial in Chennai (Madras). This cemetery was created to receive Second World War graves from many civil and cantonment cemeteries in the south and east of India where their permanent maintenance could not be assured. It contains 856 Commonwealth burials of the Second World War.