Magnetic Hill
Magnet Hill is a "Cyclops hill" located near Leh in Ladakh, India. The Magnetic Hill is a natural wonder where illusion seems to defy the rules of gravity. Also known as the Gravity Hill, this place pulls vehicles in an upward direction, creating an optical illusion. The hill is a great source of wonder and amusement for tourists every year.
2. Lonar Crater Lake
Lonar Lake is a notified National Geo-heritage Monument. It is a saline soda lake located at Lonar in Buldhana district, Maharashtra, which was created by a meteor impact during the Pleistocene Epoch. And it is the only known hypervelocity impact crater in basaltic rock anywhere on Earth.
3. Dudhsagar Falls
Dudhsagar Falls is a four-tiered waterfall located on the Mandovi River in the Indian state of Goa. The name 'Dudhsagar' literally translates to 'sea of milk'. The waterfall gives us an illusion of the white spray and foam that the great waterfall creates, as it gushes into the waters of the lake. The area is surrounded by deciduous forests with a rich biodiversity.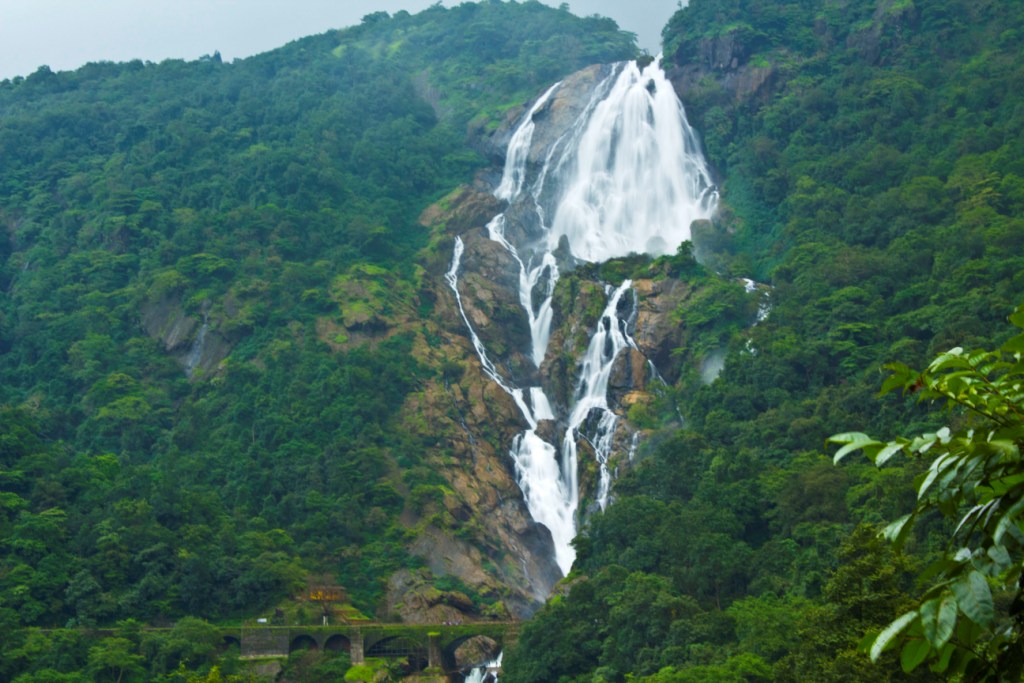 4. Valley Of Flowers
Valley of Flowers National Park is an Indian national park located in West Himalaya, in the state of Uttarakhand. Famous for its exotic flowers and endangered fauna, the valley of flowers is richly diverse and splendidly beautiful. This richly diverse area is also home to rare and endangered animals, including the Asiatic black bear, snow leopard, musk deer, brown bear, red fox and blue sheep.
5. Marble Rocks
The Marble Rocks is an area along the Narmada River in central India near the city of Jabalpur in Jabalpur District of Madhya Pradesh state. The river has carved the soft marble, creating a beautiful gorge of about 8 km in length. The white marbles are predominantly rich in magnesium and are closer in hardness to soapstone. This softness allows them to be carved. The area also contains blue and brown coloured marble.