Aravind Adiga
Aravind Adiga was awarded the prestigious Booker Prize in 2008 for his novel The White Tiger. This book dealt with the dark humorous perspective of India's class struggle in a globalised world – this novel made Adiga the second youngest author to win the award. Adiga was born in India and later emigrated from the country to Australia. He graduated from Columbia University in New York, and later returned to Mumbai where he lives currently.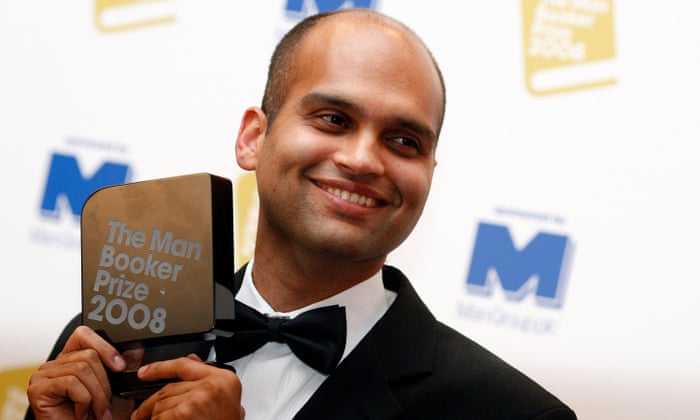 Anita Desai
Anita Desai is an Indian novelist and Professor of Humanities at the Massachusetts Institute of Technology. As a writer, she has been shortlisted for the Booker Prize three times. She received a Sahitya Akademi Award in 1978 for her novel Fire on the Mountain, from the Sahitya Akademi, India's National Academy of Letters. She won the British Guardian Prize for The Village by the Sea.
3. Arundhati Roy
Arundhati Roy full name Suzanna Arundhati Roy is an Indian author best known for her novel The God of Small Things, which won the Man Booker Prize for Fiction in 1997 and became the biggest-selling book by a non-expatriate Indian author. She is also a political activist involved in human rights and environmental causes.
4. Amitav Ghosh
Amitav Ghosh is an Indian writer best known for his work in English fiction. He was shortlisted for the Man Booker Prize for his 6th novel, Sea of Poppies. This book is the first of his Ibis trilogy, set before the Opium Wars in the 1830's. He was awarded the Padma Shri by the Indian government in 2007.
5. Jeet Thayil
Jeet Thayil is an Indian poet, novelist, librettist and musician. His first novel, Narcopolis, which won the DSC Prize for South Asian Literature, was also shortlisted for the 2012 Man Booker Prize and the Hindu Literary Prize. The book dealt with – Bombay of 1970's, it is a tale of a man's journey in and out of the intoxication of opium. This novel, which took him five years to write, and it is about his own experiences as a drug addict.