Kunchikal Falls, Karnataka
Kunchikal fall's total height is 455 meters (1,493 feet) making it the highest waterfall in India. This waterfall is located in Agumbe valley that receives very heavy rainfall and it has the only permanent rainforest research station in India. India's biggest waterfall is formed by the Varahi River and lies in the Western Ghats.
2. Dudhsagar Falls, Goa
This is a four-tiered waterfall located on the Mandovi River in the Indian state of Goa. This fall is amongst India's tallest waterfalls with a height of 310 m (1017 feet) and an average width of 30 metres (100 feet). The waterfall forms the border between Karnataka and Goa states. The area is surrounded by deciduous forests with a rich biodiversity.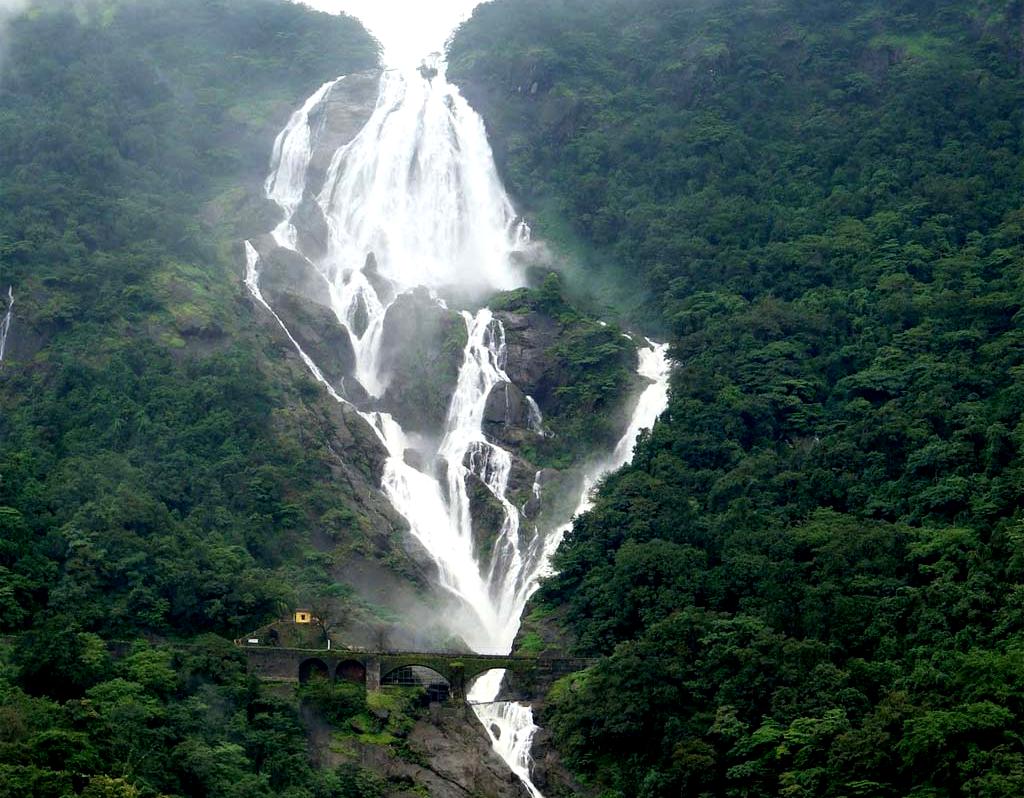 3. Nohkalikai Falls, Meghalaya
Nohkalikai Falls is the tallest plunge waterfall in India. Its height is 1115 feet (340 metres). The waterfall is located near Cherrapunji, one of the wettest places on Earth. The best times to visit the falls are during sunrise and sunset when the falls look more stunning.
4. Iruppu Falls, Coorg
It is a fresh water cascade and is situated at a distance of 48 km from Virajpet on the highway to Nagarhole. The Falls are also known as the Lakshmana Tirtha Falls which is derived from the name of the tributary of Cauvery which starts from these falls, the Lakshmana Tirtha River. Irupu falls is a major tourist attraction as well as a pilgrimage spot.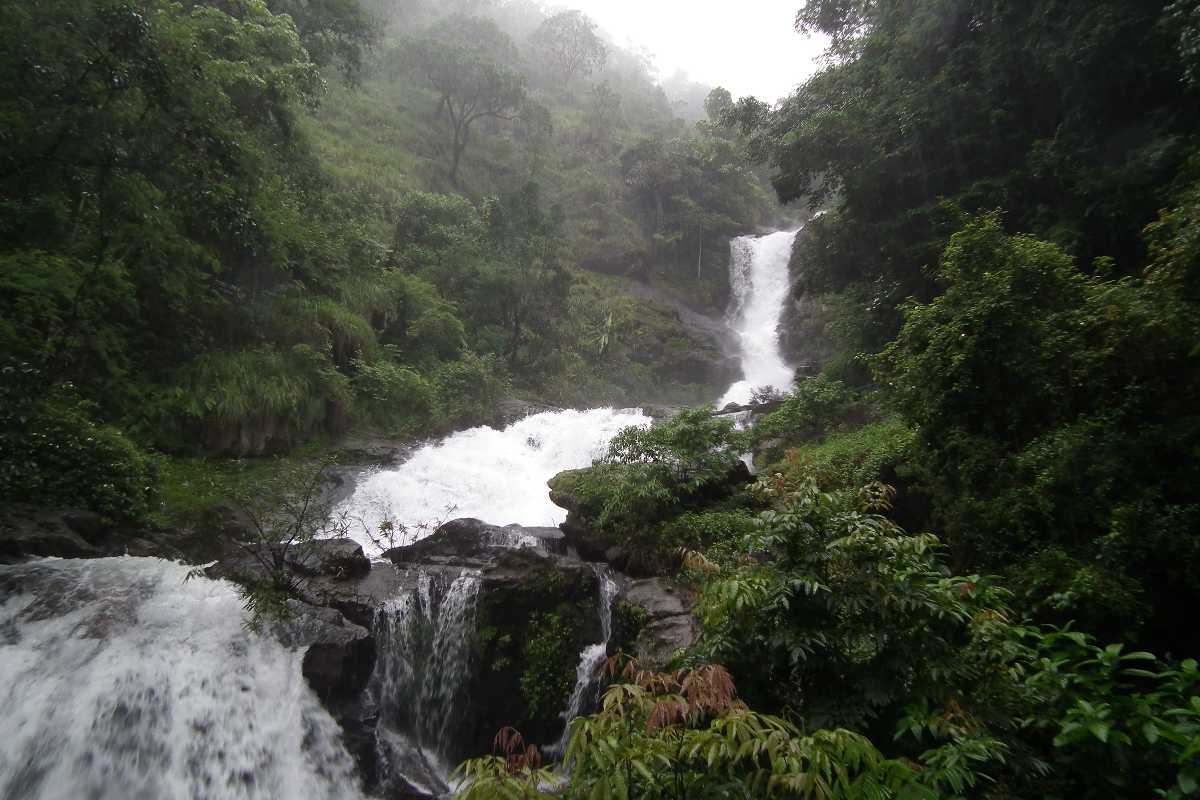 5. Nuranang Falls, Arunachal Pradesh
It is some 100 metres high, is located in the Tawang district of Arunachal Pradesh, India. It is one of the most spectacular waterfalls in this part of the country. It lies some 2 kilometres away from the town of Jang on the road connecting Tawang and Bomdila, so it is also known as the Jang Falls. This fall came to limelight when a song Tanhai Tanhai Tanhai from the film Koyla featuring Bollywood actress Madhuri Dixit and Shah Rukh Khan became popular.