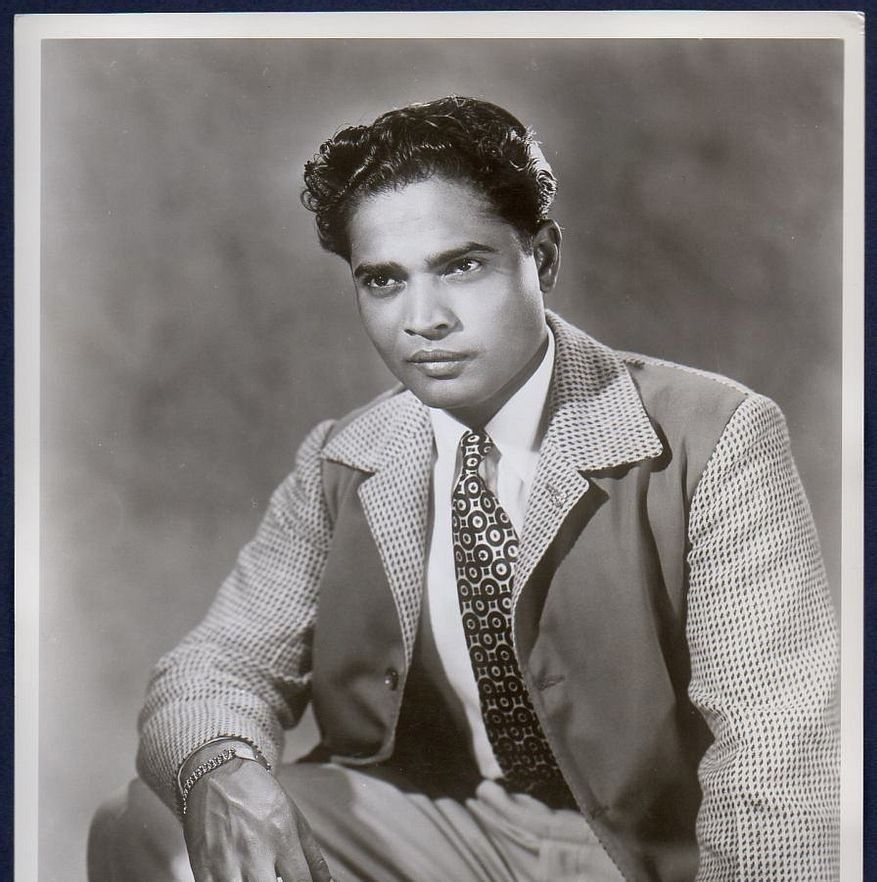 PIONEER: Sabu Dastagir
THE AMAZING JOURNEY OF AN ELEPHANT HANDLER WHO BECAME AN INTERNATIONAL ACTOR
by ASJAD NAZIR
THIS month marks the birth anniversary of Sabu Dastagir, and most either won't know who he is or even remember to celebrate the occasion on January 27.
Although he has been long forgotten by most, the legendary star was the first Indian actor to make a huge mark in international cinema and his extraordinary life, which was tragically cut short when aged 39, had enough drama for a movie.
Born in 1924, in Mysore, India, Sabu was the son of an elephant handler and had an impoverished upbringing. He grew in the stables and became an adept elephant handler himself at a very young age, which caught the attention of filmmaker Robert Flaherty, who cast the 13-year-old in his 1937 British film Elephant Boy. The adventure set in the jungles of India received positive reviews and the youngster was widely praised for his performance.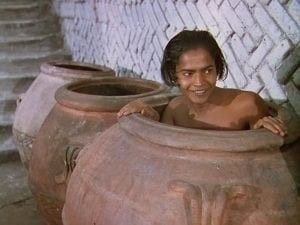 Movie mogul Alexander Korda was so impressed with the little boy that he commissioned a big screen adaptation of acclaimed novel The Drum and the 1938 British film surprised everyone by becoming a huge hit. This was followed by an even bigger success when technicolour Arabian nights adventure The Thief of Bagdad flew into cinemas around the world in 1940 and turned Sabu into India's first big international movie star.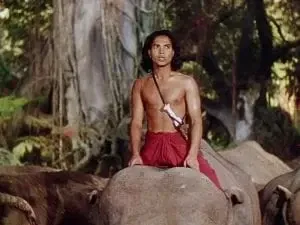 Two years later, he got his first big Hollywood success with a major movie adaptation of legendary India set story The Jungle Book and brilliantly took on the central role of Mowgli. The 1942 movie was a notable success around the world and nominated for four Academy Awards and in the same year he played the lead role in Arabian Nights.
His following two films White Savage (1943) and Cobra Woman (1944) didn't do so well, but by now the Indian teenage son of an impoverished elephant driver was living the high life in Hollywood and rubbing shoulders with A-list stars.
Then after getting an American citizenship in 1944, his life took an interesting turn as the 20-year-old joined the United States Army Air Forces, serving as a gunner and flying several dozen missions with bomber squadron in the Pacific. He was awarded the Distinguished Flying Cross for his bravery.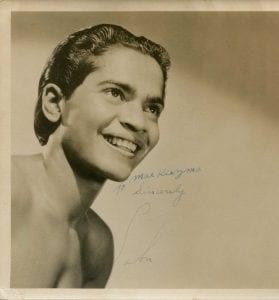 After the war ended, Sabu returned to acting, but didn't get the same quality of film projects. Although Sabu played a supporting role in legendary film Black Narcissus (1947) and tried to recapture his glory days with jungle set adventure Song Of India (1948), his career started a downward slide. Being managed by his own brother meant the youngster found it difficult to survive in an increasingly competitive Hollywood industry, but that didn't stop a steady stream of work in films.
The drama may have been lacking on-screen, but that wasn't the case in his personal life. He married young actress Marilyn Cooper in 1948, whom he met on the Song Of India set and they had two children, but in the same year he was subjected to a paternity suit from a relationship he had the previous year. After four years of court dates, Sabu denied the paternity suit, but agreed on an out-of-court settlement to support the child and set up a trust fund in her name. In 1950, the second floor of his palatial Los Angeles home was destroyed in a fire, but the apprehended arsonists claimed Sabu's friend had hired them, so the actor could make an insurance claim. This led to the insurance company, who had paid out, suing Sabu.
Although he was still getting some film work, by the mid-1950s, the internationally recognised star was at a low ebb in his life and saw a glimmer of light in his native India. He was offered a lead role in Bollywood's biggest production at the time, Mother India (1957), and was excited about finally acting in his first Indian production.
The classic film would have launched him in Hindi cinema in a big way and been transformative to his life, but the internationally recognised actor was denied a work permit. This opened the door to unknown hopeful Sunil Dutt, who would take on the same role, marry the iconic lead actress Nargis and become a major movie star. Mother India becoming India's first film to get an Oscar nomination only added to his heartbreak.
Things got worse in 1960, when his brother Shaik Dastagir, who had managed his career, was shot dead at his home in a botched robbery attempt by an 18-year-old who had worked for them.
Badly let down by his native India, he then tried his hands at European cinema with Mistress of the World, but was lost in a big cast and the film failed. 1960 was also the year when he became the first Indian to get a star on the prestigious Hollywood Walk of Fame. Despite being in good shape, Sabu died of a heart attack in 1963, aged just 39 and three months before the release of his final film A Tiger Walks.
His legend remained alive through his work and although his early path-breaking films are being forgotten, a greater legacy remains. Many Indians have followed his giant footsteps into international cinema, including Priyanka Chopra, who has many Hollywood films on the way.