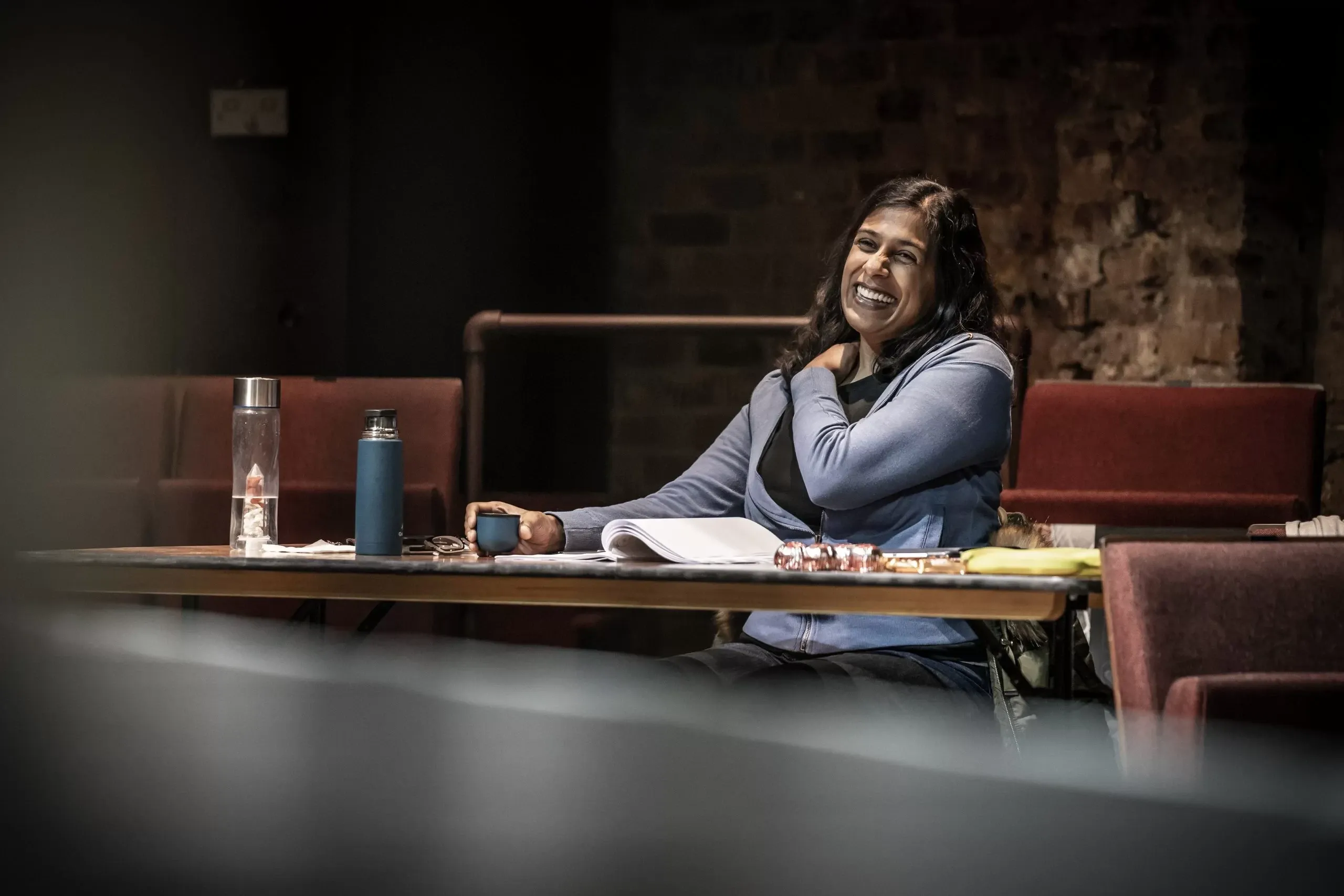 SPECIAL LOVE: Writer Lolita Chakrabarti said Hymn was inspired by the male presence in her life (Photo credit: Marc Brenner)
by LAUREN CODLING
AWARD-WINNING writer Lolita Chakrabarti has revealed the benefits of working with her real-life partner on her latest play, which is due to stream live from a London theatre this week.
Hymn follows the lives of two men, Gil and Benny, who meet at a funeral for the first time. They discover they have more in common than they ever imagine and a relationship develops. Playing the role of Gil is actor and Chakrabarti's husband, Adrian Lester. The couple have been together for more than three decades after meeting at the Royal Academy of Dramatic Art (RADA).
It is not the first time the pair has worked together – Lester also played the lead in Red Velvet, Chakrabarti's 2012 critically acclaimed play exploring the life of 19th century actor Ira Aldridge. Chakrabarti revealed there are "many more pros than cons" of working so closely with a spouse.
"If I've written something and it's not quite hitting what it should,  (Adrian) knows what I'm trying to say and then he can help me to try and say it better," she told Eastern Eye last week. "He is so talented and I mean, of course, I'd say that, but he's just so able and a great collaborator."
Hymn's plot was inspired by the male presence in Chakrabarti's life, including members of her family, extended family members and friends. She realised she had not witnessed a staging of a relationship between men, "a love which was neither physical nor romantic".
"Looking at the people around me, I found there was a delicacy and intimacy, a joy and affection in male relationships that I don't feel like I've seen (on stage)," the playwright explained. "And so because of that, I wanted to write Hymn."
Organising a theatre show throughout the on-going coronavirus pandemic has thrown up some difficulties. Many London theatres reopened when restrictions were eased last year – but have since closed their doors once again, following the third lockdown announced by the UK government earlier this year. Hymn was initially due to play to socially distanced audiences in January – but the lockdown meant plans had to be altered. Now, the play will be streamed live from London's Almeida Theatre from Wednesday (17) until Saturday (20).
The actors will be performing in real time, meaning audience members will not be able to pause the performance. "You can't go for a break to make a cup of tea," Chakrabarti joked. "It's the equivalent of being in the theatre at home and you'll be watching with thousands of other people around the world."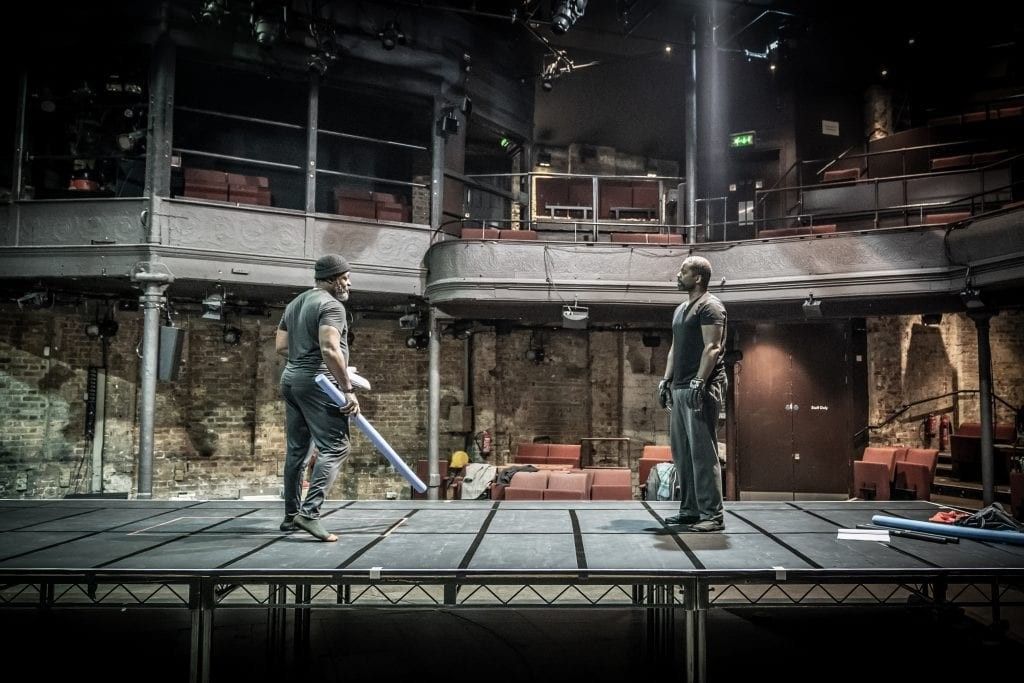 As well as her screenwriting career, Chakrabarti is also an actress. The Hull-born star is starring in the upcoming BBC thriller Vigil – which was filmed during the pandemic, after Covid-19 protocols were put in place – and has completed some voiceover work. "(Voiceover work) has weirdly gone from very professional studios in the centre of London to recording in the dining room," she laughed.
During the pandemic, the mother-of-two has been trying to keep busy. She has spent time working out, after realising she was "baking too much and eating too many cakes". Her husband helped to set up an exercise task for Chakrabarti and her youngest daughter, encouraging them to take up running. "Don't be too impressed. It was only 3k every other day," she joked.
On the creative side, the writer admitted focus has been difficult. "I'm a very deadline lead person," she explained. "But suddenly, the dates were gone and no one knew what was happening. It became easier to just watch TV and have a cup of tea instead."
Chakrabarti expressed worry for the impact the pandemic has had on the theatre industry, although she believes it will "bounce back". The pandemic has shown theatre is essential for entertainment, she explained. It is an activity which can bring people together and provide an experience allowing people to travel without leaving the country, she said. However, she added: "But I think there will be some really awful casualties (within the industry), which is terrible."
Some of Chakrabarti's own work has been affected by the pandemic – her theatre adaptation of Life of Pi, scheduled to transfer to London's west end from Sheffield last year, has been postponed due to the crisis.
However, in the wider scheme of things, Chakrabarti understands theatre closures are necessary. "You do hope that things will open up (…) but then you have to put it against the context of what's going on – the impact on people's health and people losing their loved ones," she said. "Against that context… you just have to be patient."
For more information on Hymn, see: https://almeida.co.uk/whats-on/hymn/30-jan-2021-27-feb-2021