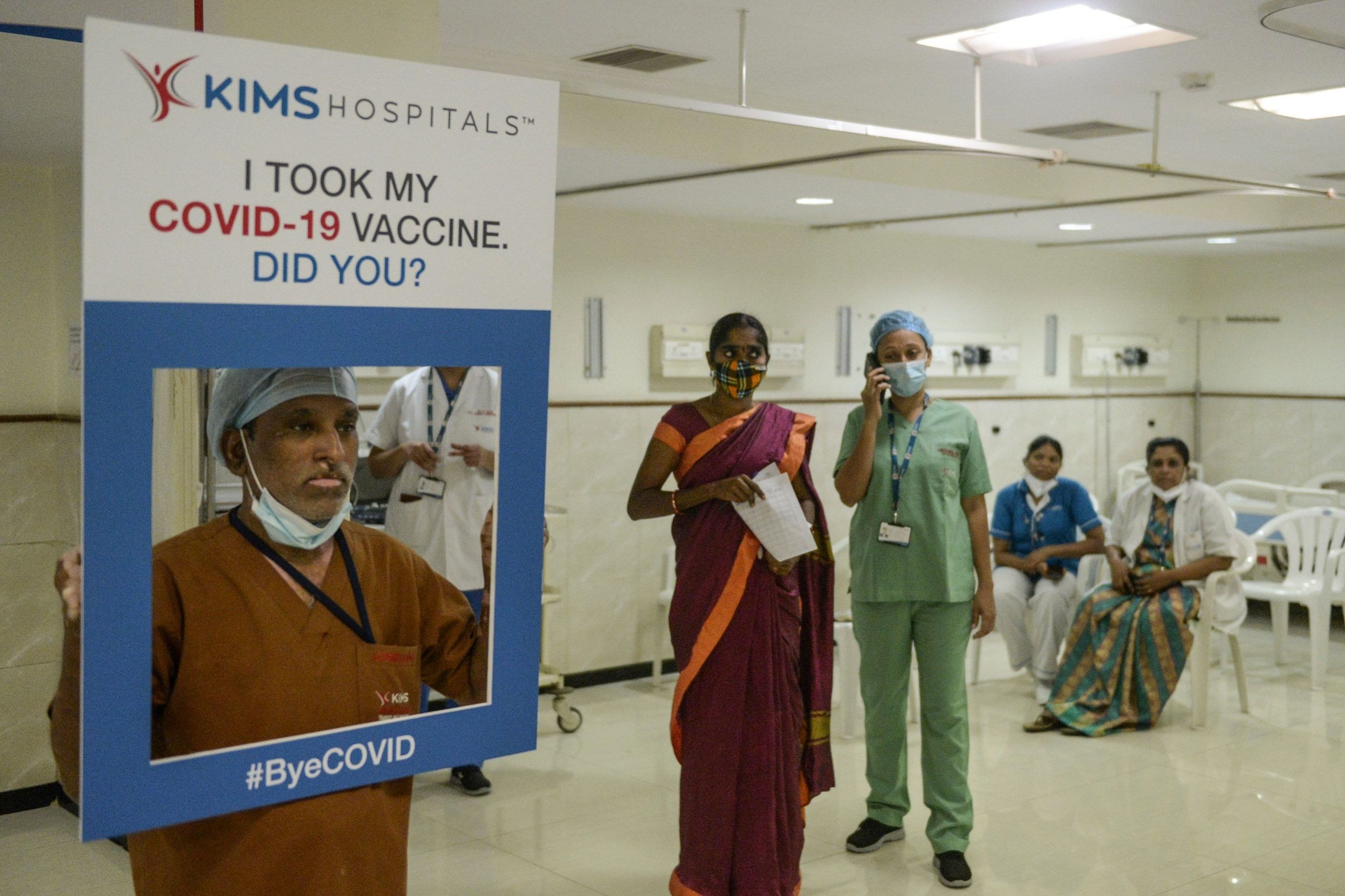 A hospital staff (left) poses for pictures after getting a Covid-19 jab at the KIMS hospital in Hyderabad. (Photo by NOAH SEELAM/AFP via Getty Images)
A panel of experts is investigating for any cases of blood clotting as a side effect of the two Covid-19 vaccines being used in India, a newspaper reported on Friday (9).
India is currently administering Oxford-AstraZeneca vaccine, which is manufactured by the Serum Institute of India and branded Covishield, and the second one called COVAXIN developed by Bharat Biotech.
The panel was set up after Europe's drug regulator on Wednesday (7) said that there could be a possible link between AstraZeneca's vaccine and very rare events of blood clotting issues in adults who received the shots. It added that the vaccine's advantages still outweighed the risks and didn't give any specific guidelines and let the countries take their own decisions.
India is currently experiencing the second wave of the coronavirus pandemic and with reports of shortage from various states, it is banking on vaccinations to contain the spread.
Reports suggest, ther panel will be looking at blood clot events in people who received both the vaccines, be it milder side-effects. The findings it is believed would be ready by next week.
After reports of blood clotting cases emerged, several countries have announced restrictions on the use of the AstraZeneca vaccine in younger people. Italy will be administering the vaccine to people over 60 and the UK has stopped its use for young people under 30.