HOW SUPERB SINGER NAVIN KUNDRA USED THE POWER OF SONGS TO HELP THOUSANDS
By Asjad Nazir
THE Covid-19 pandemic has been particularly tough for music artists used to performing in front of live audiences and Navin Kundra felt like he was locked out of the world.
The multi-talented British singer, songwriter and musician made the best of a bad situation and sub­sequently became one of the big heroes of lock­down. He has been selflessly streaming popular live shows every Saturday for free throughout lockdown and entertained audiences around the world on a weekly basis, for a year. That remarkable dedication has given musical relief to those going through diffi­cult times, enabled many to form friendships and been a bright ray of musical light during these decid­edly dark times.
Eastern Eye caught up with the heroic Navin Kun­dra to discuss his extraordinary live lockdown jour­ney, forming fan friendships and future plans.
Have you had a chance to look back on your ca­reer journey during lockdown?
The pandemic has given us more time. Time to slow down, breathe and reflect! I've had a chance to go through photos, videos, song recordings and amaz­ing memories buried away in my hard drives and ar­chives. It was actually quite emotional because I re­alised how hard I've worked, and how supportive my family and team have been throughout. I feel like we're so busy living fast-paced lives, striving to com­plete the next task or goal, that we never really take time out to appreciate how far we've come.
Tell us more…
Every day is a progress, some more than others, but because you're in it every day, it doesn't feel like your life changes much until you look back over the last five to 10 years and realise how far you have come. It's good to celebrate you, and we should do it more often.
You just celebrated the first anniversary of your popular livestream. What made you start?
The world as we knew it stopped. Everything was put on hold and all my work as a performing artist got cancelled. I'd see the numbers of people dying being reported and thought these aren't just numbers, they're real people with families and dreams, now all changed forever. I could see people's mental health was getting affected and wanted to do something to help. Typically, artists are always there for the good times like parties, concerts and festivals, but it's actually during difficult times when you need en­tertainment most, to lift spirits, bring people togeth­er and give them hope. God gave me this music gift and I felt now was my time to give back and be with fans in their homes, so they know they're not alone.
Your weekly livestream shows, Satur­day Night Live, have helped a lot of people in lockdown, but how much have they helped you?
Massively! They've helped me stay fo­cused and disciplined. I've learnt and sung over 500 different songs live in Eng­lish, Hindi and Punjabi, which have col­lectively amassed over a million views. That's taken a lot of hard work and prac­tice, so now I feel like my voice is in the best shape ever. It's given me and my family something to look forward to and be part of each week, where we set up the studio with bright colourful flashing lights and design different sets, which is a lot of fun.
Has it helped you mentally?
Yes. During a time like this, it's so easy to fall into depression and feel like you're not achieving what you should be, through no fault of your own. Finishing each show feels like a small victory and that keeps positive energy around me.
What has been the most memo­rable aspect of the lockdown streams?
Discovering new talent and connect­ing with artists I re­spect. I've grown up struggling to find op­portunities and stag­es to perform on and get noticed, so it feels good to have my own platform with a loyal following globally who tune in and support new talent. I want upcoming art­ists to shine and be encouraged by a di­verse music loving community. It's been enjoyable to have mean­ingful conver­sations with my peers that I could perhaps never have before. Quarantine has made people more open to speaking the truth, to be more authentic and in many ways, express their vulnerabili­ties without the fear of being judged.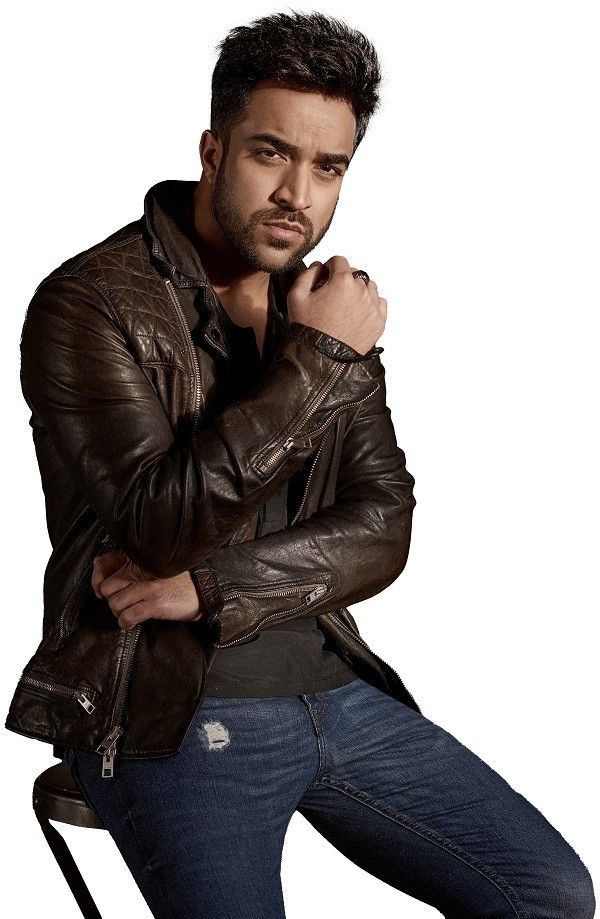 Is there any one per­formance from the streams that is closest to your heart?
At the start of this year, I lost my grandad and it has been the sad­dest time of my life. We had a spe­cial bond and I was very close to him, but due to Covid, we couldn't meet as regularly, which made the loss more pain­ful. He loved watching my livestreams and would call me the next day to discuss my performance. It took me a while to come to terms with the fact that he'll never call me again. Even as I tell you this, my eyes are welling up. I dedicated one of my shows in lov­ing memory to him and sang all his favourite songs. Then a week later, someone requested the Pankaj Udhas clas­sic, Chithi Aayi Hai. While per­forming that song, I was overcome with emotion remembering my grandad and broke down into tears.
How did that feel?
It was completely un­expected and happened live in front of the world. I was so embar­rassed and battled through my emotions to finish the song. The love and support I received from the audience was overwhelming. I guess many of them related to the emotion because they've lost loved ones too, especially during the pandemic. That performance will stay with me for­ever – it's not often you see a grandson grieving the loss of his grandad through a song, but the show must go on.
What has been the most memorable fan encounter?
At times on the show, I surprise fans during their birthdays by calling them live on the show! The whole thing has been secretly set up by their family and the oblivious fan will be watching my show, then suddenly, they're on live. Watching their shocked reactions and disbelief is so funny and has created many magical moments on the show.
How do you feel that so many people have formed friendships and forgotten their problems thanks to your live mu­sical shows?
It makes all the hard work so worthwhile. It's a free show and I put it together to do just that, create an experience where you can escape your problems and feel like you're among friends at the best party in the world! The tagline is 'staying in is the new going out' and the music is designed to take you on a journey where we sing, dance, laugh and sometimes even cry together. I think that's what makes it so unique.
Tell us about the VIP experience that you created?
The VIP Fan Experience is for my most loyal followers where they get to video chat with me, watch exclusive behind-the-scenes footage and even hear new music before anyone else. It's like my ex­tended family and it has grown beautifully over the last year. Everyone supports each other and the united spirit among my VIPs is a force I'm so proud of.
You have probably done more live streams than most artists. What has kept you so motivated?
Knowing I'm making a positive difference to people's lives. That's all I need. The feed­back and love from fans keep me motivat­ed to give more, do more and serve more.
 What is the musical masterplan after lockdown ends?
I've had a year to work on so many new songs and genuinely feel like they are my best work to date. I can't wait to start releasing them for the world to hear. At the start of the year, I released my first single with India's biggest music label, T-Series, called Khush Rahi, which has had so much love. I'm ready to release my next single very soon. Once every­thing is open again, I'll continue touring my concert series, Voice Of Legends, across the country and internationally, where I pay homage to legendary voices of Hindi cinema.
How much are you looking forward to performing live again?
I can't wait! It's what I live for. I miss hearing everyone sing with me, seeing their faces and feeling their energy.
Did you master any new skills like baking during lockdown?
(Laughs) Not baking, but definitely, over-eating! I also figured out I have a deep love for fashion and would like to have my own fashion line.
What inspires you to­day as a singer?
Being able to inspire someone else to follow their dreams.
Would you give a mes­sage for the many fans that have tuned into your live streams?
You are never alone! There are people in your life who care deeply about you and I honour you for being so strong and re­silient during these difficult times. I'll al­ways be with you and together we can get through anything. Thank you for your love, loyalty, support, oh and coffees (those who know, know).
Why do you love music?
Because it's the truest form of magic. It can heal you, rekindle memories and take you back to any time in your life. It can transform your mental health and wellbeing, and can inspire you. It can bring people together and the truth is, music has given me everything I have to­day. What's not to love?
Navin Kundra's Saturday Night Live show is broadcast on his Facebook & YouTube channels every Saturday at 7pm GMT. Visit www.navinkundra.com