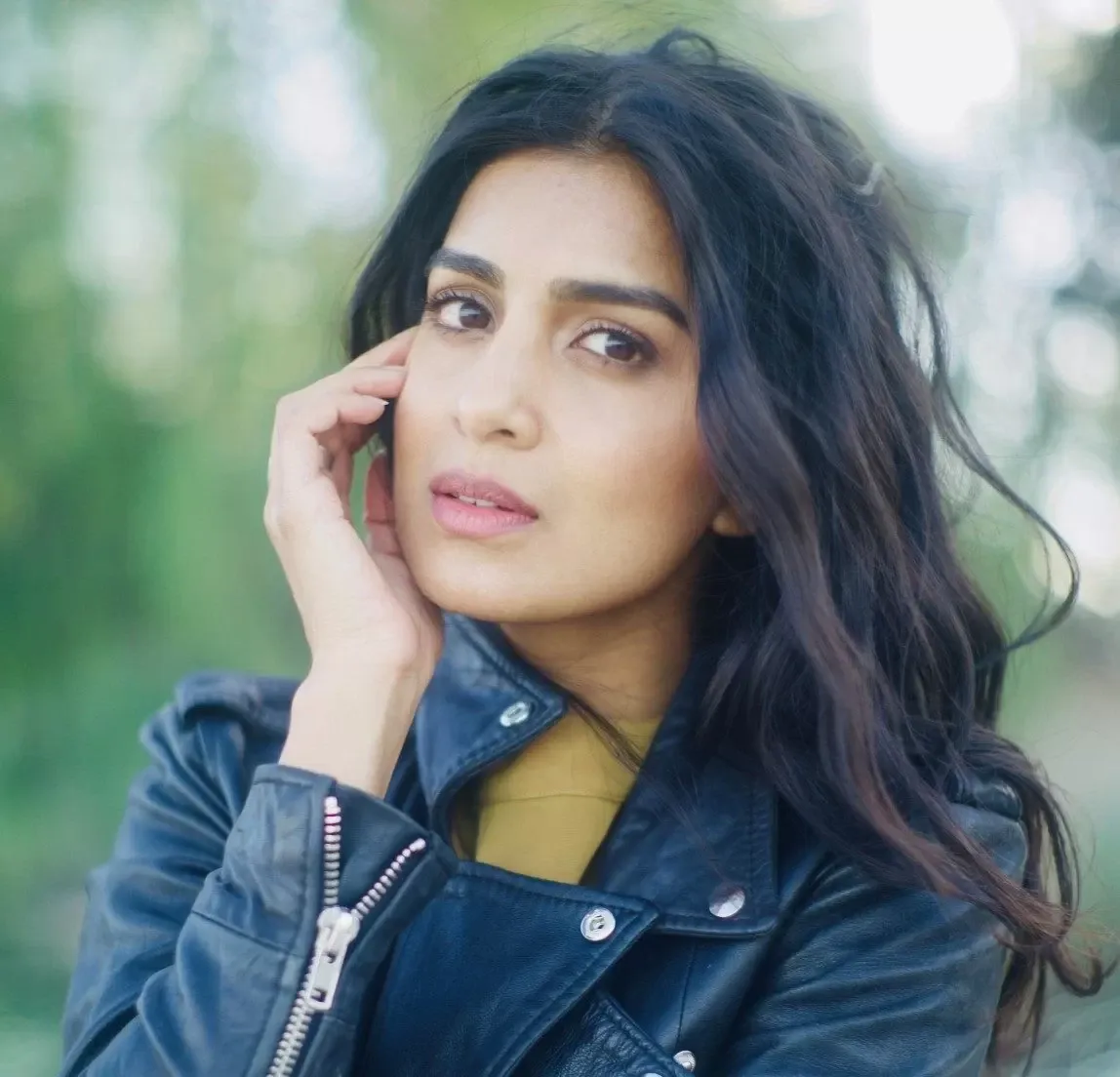 LARGER THAN LIFE: Pallavi Sharda (Credit: Ruby Bell)
ACCLAIMED AUSTRALIAN ACTRESS PALLAVI SHARDA ON STARRING IN THE NEW TOM AND JERRY MOVIE
by ASJAD NAZIR
AUSTRALIAN actress Pallavi Sharda has had an incredibly varied career that has seen her mix up genres, languages and different industries around the world, from Bollywood to Hollywood.
Her most unique project is a starring role in the newly released big budget Tom & Jerry: The Movie, which is an entertaining mix of animation and live action. She plays one half of an affluent couple preparing for a lavish Indian wedding in a plush hotel that soon gets disrupted by the mayhem-causing iconic cartoon characters.
Not surprisingly, Pallavi Sharda enjoyed the whole process and was happy to speak to Eastern Eye about starring alongside a legendary cartoon duo that has entertained different generations, since first appearing in 1940.
You have got to do such a wide variety of work in different languages and genres, but is there any one space you are happiest in?
What a great question. A big modus operandi of my career is diverse roles and changing it up as much as I can. I think the unique opportunities I've had in my career are a real privilege. Right now, what I'm really enjoying is exploring the different facets of what it is to be a woman of the Indian diaspora because that concept has a multitude of faces. And Preeta in Tom and Jerry is one version. I've done shows in Australia which have different versions, and right now, I'm doing an action film, which is totally different. So, I think what it really is about is taking away the monolith that is south Asian culture in the way that we see it presented on-screen or we have thus far presented in popular culture, and contributing to that narrative.
You have done diverse projects, but did you ever imagine being part of a Tom and Jerry feature film?
I did not! That was unimaginable, you're correct, and I was very pleased to be part of it.
Tom & Jerry: The Movie is very unique. How did you prepare for it?
I really didn't have much time to prepare. I was litera lly on a plane from one set in Australia to London and thrown into the deep end, but luckily, we had such a great team and they were so receptive to any of conversations I wanted to have about how we portray an Indian bride on-screen, a woman from New York.
Tell us more…
I think Preeta is a very real representation of an Indian American woman and our lovely director Tim Story recognised that. I was closest to that identity and he was very open to having discussions with me about things that might seem simple, like how does she wear her chunni, with a lehenga. I am like she is a Punjabi woman and that has particularities associated with it. And I  hink Indian audiences need to feel that those particularities have been taken care of, as opposed to just presenting one's idea of what an Indian wedding should look like
The bride usually wants a huge wedding and the groom wants something intimate, but here they flipped it in this film, which was interesting?
Yes, that was one of the things on a script level that really intrigued me. It did flip the narrative of what we normally see and Preeta is very grounded. She's kind of like the straight and narrow one of the two and just wants simple things in life, even though she comes from this big socialite family, and I liked that. She was so unaffected by everything and what she did was out of love for her partner, as opposed to wanting the societal let's show the community what we've got kind of attitude, which is often portrayed. It was a lot of fun working with Colin (Jost), and he, obviously, did such a brilliant job. (Laughs) He got to be funnier than me, which was a little annoying but I'll take it.
Was it difficult to play the most grounded character, when everyone else around you was so wacky and zany?
It was so hard to keep it simple and the line deliveries really real. I had to block out a lot of the mayhem that was going on around me because as a character, Preeta is not buying into it. She's just trying to get something done and get to the end of this wedding. So, obviously, there were these moments where Michael and Colin were like doing comedic sparring and I was like, 'I want a joke. Can I have a joke?' They were like, Preeta is not the funny one.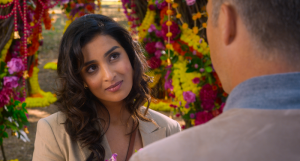 How did you do animated scenes. Did you have to imagine carrying a cat or did you have props?
For Toots, I had a prop, which was a soft toy. It was an inanimate object, but I had to pretend it was squirming and moving. I'm a very physical actress, having been a dancer, which kind of is a bit of an advantage sometimes in those moments. Obviously, having worked in Bollywood, I think there's a larger-than-life element to the way films are shot there and that kind of expression, ironically, came in handy with Tom and Jerry because it's a kids movie. So, everything is a little bit bigger than you would normally play it in sort of an everyday drama.
When I was younger, I always saw Jerry as the hero, but now I am not so sure after watching it as an adult because of how much mischief he causes. Do you think Jerry is a good or bad guy?
(Laughs) He just knows what he wants and he goes for it. You know he just represents the go getter, whereas Tom is the guy who surrenders to his fate – he is a dreamer. They're just two different archetypes – we can't say one's better than the other. Jerry is just a little bit smarter.
I love it when you ask the manager to take your giant dog for a walk and what happens. Do you have a favourite moment in the film?
Well, that was great just because of Michael Pena's performance. On set it was so hard not to laugh because he's so funny – there were many moments with him, where it was like 'come on Pallavi, you are an actress, like stop laughing at the other actors and play the role'. For me it was the emotional moments that Preeta has because it really brought back the film into the here and now. And kind of anchored what this is about, in terms of, yes, Tom and Jerry are the stars of the show, but it's also a love story on many respects and levels.
Which moment from that did you like in the film?
I liked the way the second wedding sequence was shot, where there was a lot of truth to that moment. I guess, as an actress, you want to be able to play those emotions. Doing the car chase was fun because we had set up New York City in studios in London and I was just so impressed. I mean I couldn't believe the scale of that set and it was just exciting as an actress to be on a set like that.
What was it like shooting in London where the weather is so unpredictable?
I shot three projects in London in quick succession. I had done the whole gamut of it. I think Beacham was shot in late summer and this was in the peak of summer. Then I stayed on to shoot something in Bristol for the peak of winter. (Laughs) But having said that, I grew up in Melbourne and it's not that different.
How does comedy compare to other genres you have done?
I love comedy. In fact, I was very fortunate last year in Australia to do two projects that were comedy as a lead. To be able to carry shows as a comedic actress was new to me, but very rewarding because if you know me in person, I'm a bit of a jokester and everything I say is laced with a bit of sarcasm. So, especially, after working in India for so many years, where it's a different brand of humour, being able to do comedy now in the west is really a release for me finally. I mean my friends that have seen some of my recent work, are like 'are you acting coz this just looks like you'.
What inspires you as an actress?
I think more than inspiration, it's the process. I think I find acting very meditative and it's such an escape. It is my escape from everything else and anyone that works with me knows I am always wanting to be back on set, when I am not there because I feel most in my body, I feel most grounded when I'm performing. I always have been a performer since I was a child on stage, so it's really about the process now, I think. When I was younger, it was more about inspiration and aspiration, but now that this is my everyday job, it's about getting lost in it.
Why should we all watch Tom & Jerry: The Movie?
It brings a lot of joy, and we need a lot of joy right now and need to have a laugh.
Tom & Jerry: The Movie is available to rent at home now