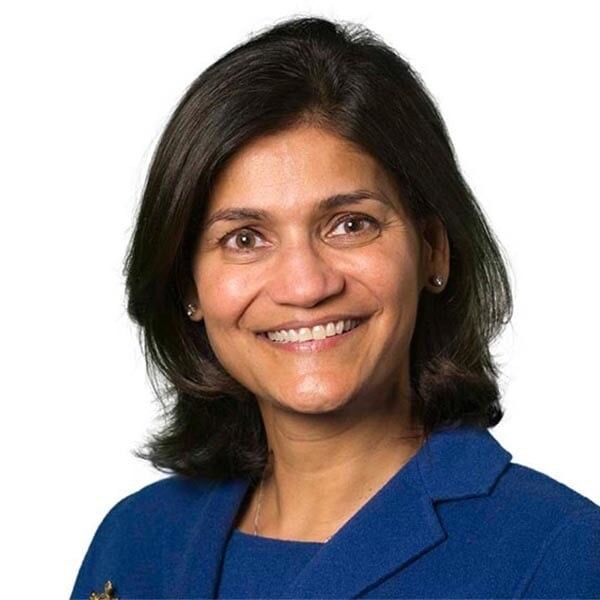 Dimple Agarwal (Photo: Deloitte)
THE deputy UK chief executive of Deloitte, Dimple Agarwal stepped down from her leadership roles, the company said on Friday (5).
Earlier, The Telegraph revealed that Agarwal, who was also its diversity and inclusion champion, was under investigation over accusations of bullying and inappropriate working practices.
"After two years on the executive and making a significant contribution to the firm's people and purpose agenda, Dimple will be stepping down from her leadership roles. We're grateful for what she's achieved during her tenure," Richard Houston, Deloitte's UK chief executive, told The Telegraph.
According to reports, Deloitte has a zero tolerance approach to bullying and harassment of any kind across the firm.
Agarwal, 49, faced complaints from distressed staff over allegations she communicated aggressively and demanded that workers attend extremely early morning meetings.
Last year, she reportedly said that the 'physical and mental wellbeing' of employees during lockdown was a priority for Deloitte.
Launching Deloitte's policy on paid leave for 'non-birthing parents' in 2019, Agarwal said increasing the benefit was 'part of our commitment to inclusion, where we are creating an environment of respect, dignity and belonging for all'.
According to reports, more than a dozen complaints have been submitted against her and an internal investigation has started.
Agarwal joined Deloitte in 2004 in its 'human capital consulting" division. She was appointed as a deputy chief executive in 2019. She led the firm's efforts to improve gender and ethnic diversity, including its recent Black Action Plan, and LGBT representation.
The complaints against Agarwal are the latest embarrassment for Deloitte, which was handed a record £15 million fine by a tribunal in September for serious misconduct in its audit of software firm Autonomy between 2009 and 2011.
It was also ordered to pay £5.6m in costs to the Financial Reporting Council, the industry regulator, and to explain why its compliance systems did not stop 'serious and serial failures'.
The Big Four accountants-Deloitte, KPMG, PwC and EY-have come under scrutiny over whether they are fit for purpose after failing to flag problems at companies that later collapsed, including outsourcer Carillion and travel company Thomas Cook.
Last month, Bill Michael stepped down as chairman of KPMG after comments he made on a staff video call.