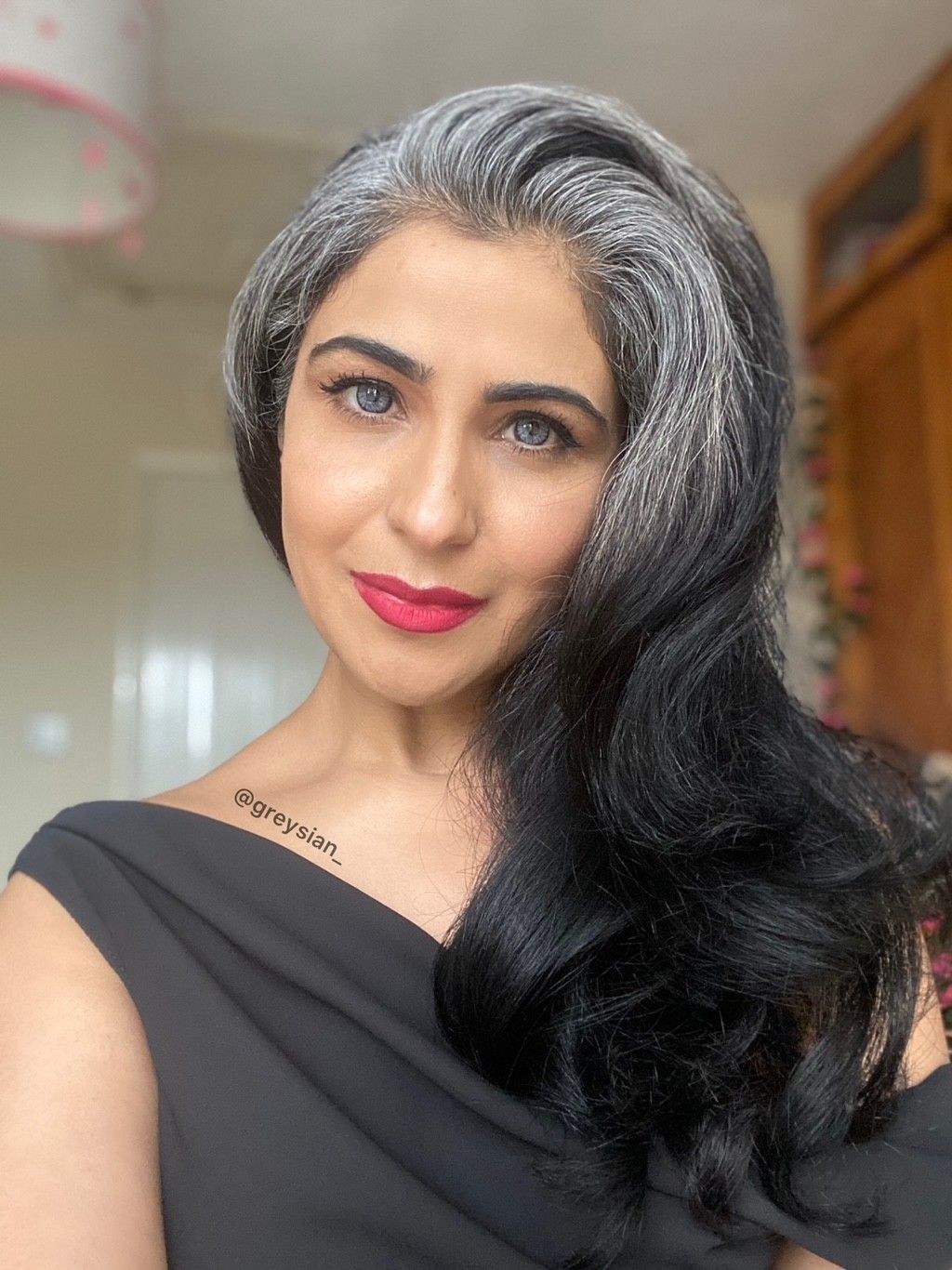 by Sumaira
WHO would you be if no one was watching?
Last year gave some of us a rare opportunity to find out.
For me personally, a withdrawal from public life was an unexpected chance to be free of a ritual I had been hoping to give up for years.
My family's genetic predisposition is to go grey early. In her 50s, my late mother had a full head of white hair, which was regularly dyed, and my late father was grey-haired most of his adult life. By the age of 14, my own jet-black hair was unmistakably sprinkled with flecks of the family silver too.
The grey came in thick and fast in my 20s, and I broached the (preposterous) prospect of just leaving it like that. The response was a resounding, 'no, you will look old', 'no one will marry you', 'grey hair is only for post-menopausal women' and 'What?' Others thought it would be impossible to find a suitable match with grey hair and that I would become a laughingstock. The resistance was unanimous.
So began a long and fraught battle to tame my tresses with lashings of dye in an effort to  make them more 'presentable'. It was a battle that lasted many years and got harder to fight as time went on. I would plan dye days around my social calendar, lest an errant silver strand reveal itself in public.
Eventually the damage started showing. By my 30s, hair-clogged bathroom plugholes became the norm. I would molt everywhere, leaving a trail of expensively dyed strands in my wake. As well as hair loss, the dye had made my hair brittle. It would break off and crumble to the touch. People began to notice, saying, 'it used to be so lovely and full', and 'you can't even get a decent plait in it any more'. No, I couldn't. No thanks to public opinion. Deep down, I desperately wanted be rid of this oppressive rut I had got myself into.
By the time the first 2020 lockdown came along, I was a married mother to a young daughter, hitting 40, and been dyeing my hair for 20 years. Covid-19 brought fear, uncertainty and a re-evaluation of priorities. I skipped my next date with the dye. Then the next and the next. Two months in, I tentatively asked my husband how he would feel if I never dyed it again. Surprisingly he found the question unnecessary, saying, 'why would I mind? Do whatever makes you happy.' Elation!
Armed with his support and a growing excitement, I fervently scoured Pinterest and Instagram for inspiration and found a whole movement of women embracing their silvers. Asian women with grey hair were still scarce, though. So, while I kept my silver journey a secret from family and friends, I started privately documenting my progress on Instagram as @Greysian_ (grey and Asian) alongside other #SilverSisters in the hopes of encouraging more Asians who wanted to ditch the dye.
The support and encouragement of the silver community has been tremendous. I finally have voices around me encouraging me to embrace my silvers as beautiful rather than unattractive and old. As I pass my one-year silverversary, my hair is no longer falling out. It is fuller, thicker and healthier than it has been for years. I am finally ready to come out as grey.