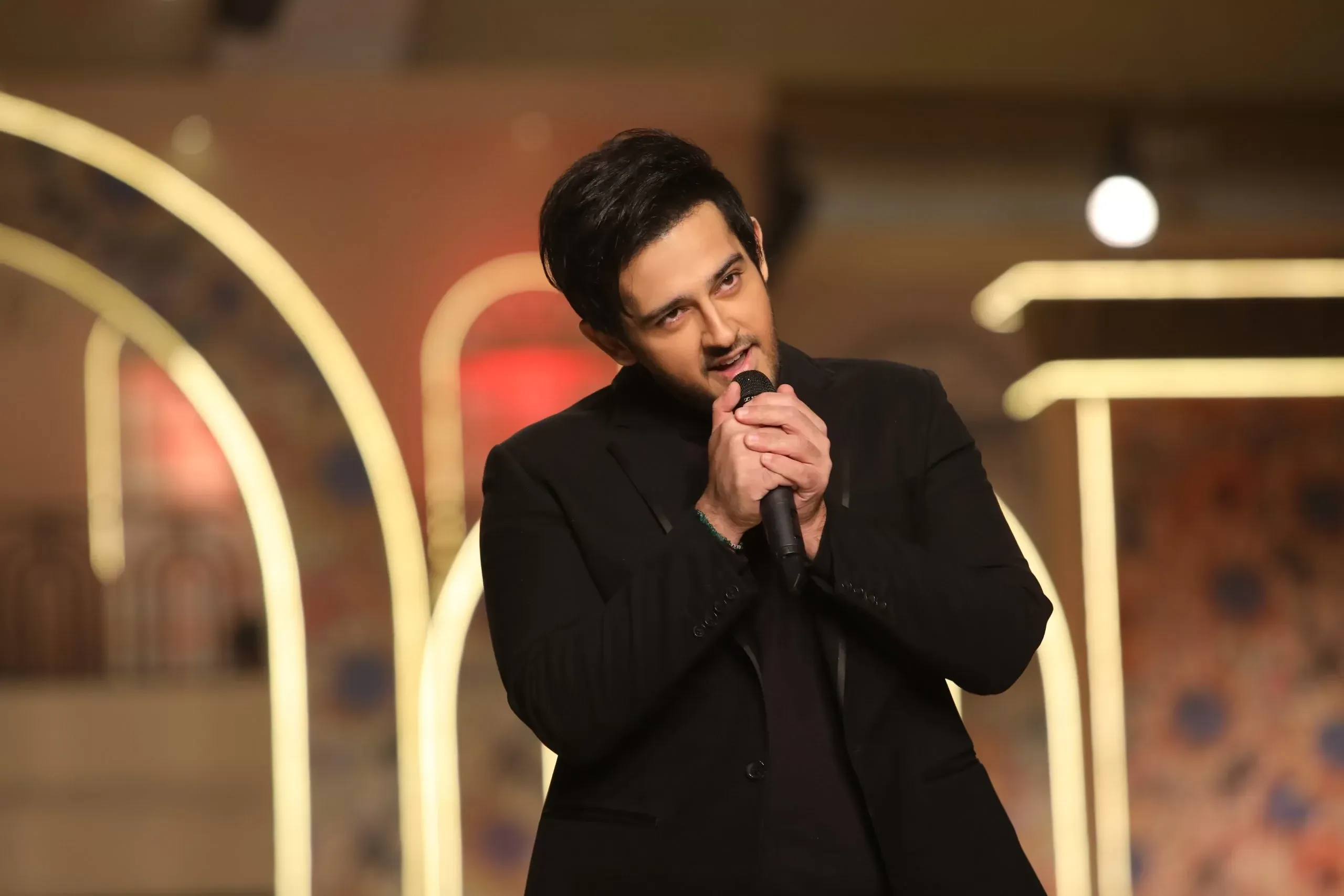 BORN TO SING: Azaan Sami Khan
FABULOUS NEW MUSIC STAR FOLLOWS IN THE FOOTSTEPS OF HIS FATHER ADNAN SAMI
by ASJAD NAZIR
THE pressure of being the son of massively popular musical maestro Adnan Sami and legendary actress Zeba Bakhtiar hasn't crushed Azaan Sami Khan.
The multi-talented young star has instead, rapidly risen up through the ranks with his mesmerising musical mastery and jumped out of the giant shadow cast by his world-famous parents. He has successfully composed songs for blockbuster films and even wrote the superb movie screenplay for successful cinematic gem Superstar.
The singer, songwriter and musician recently released his highly acclaimed debut solo album Main Tera, which has nine standout tracks that cover a range of emotions. This will launch a new phase, which will see him rise even further.
Eastern Eye caught up with Azaan Sami Khan to discuss his new album, music and comparisons with his famous father.
You are still young but have had an amazing musical journey. How do you look back on it?
I think the most important thing for me to acknowledge is that since a very young age, I had the opportunity to  shadow very talented artists and surround myself with their work. I try to use those experiences every day in my professional life and incorporate it in everything I do. So yes, a lot of it would be called a good musical journey. So far, it's accredited to Allah and then the people I've had the opportunity of knowing, being around and working with. I can't really accredit myself for most of that.
You say that all your projects are very closely connected to you. You are clearly doing the right things. Do you have a set method of working?
I don't know if I'm doing the right thing or not, but no, I don't have a set method of working. After working on every song, I get very nervous and think I won't be able to come up with the same level of creativity again. There's always a heightened sense of nervousness. But, there's no fixed process of working for me. I don't really devise a plan and think, today, I'm going to sit down and write a song. It happens very sporadically.
What led to your new album Main Tera?
After (composing) film music, I felt I wanted to do something that would tell my own story. There are similar compositions I have done before, but my music always represents how I'm feeling. When I'm happy, I'll compose a cheerful thing. When I'm sad, I'll create something that signifies that. The process is the same when I'm lonely or excited, and so on. So, there's a biographical element, which I've tried to bring forward with my music. There are things I felt would be apt to put on my own album, instead of trying to impose it on a character in a movie, as it is what I am personally feeling, and it would be a dishonest thing to do otherwise. So, the fact I wanted to get my own story across led to my own album.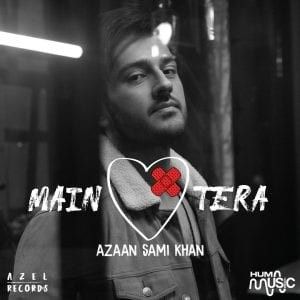 Tell us about the new album?
The album is a musical amalgamation of my personal experiences. It defines who I am and who I've been up to this point. Whoever listens to it would probably get to know me better than they would when they hear me speak or in any other way. It gets very dark in some places and is super happy in some. There's a reflective point in every song. Moreover, I've had the fortune of working with some tremendous music producers and artists from around the world, who have put their heart and soul into bringing this album to fruition.
Who do you hope connects with it?
Truthfully, I have never thought about making a song for a particular kind of audience. I try to imitate or insinuate something I feel and hope to connect with anyone out there who's feeling the same. I think that's very important. For instance, Main Tera is about that feeling you get when you just start falling in love with somebody or meet someone and that infatuation builds up. I hope it resonates with anyone around the world who is feeling that or has felt that. I feel music holds the power to connect people like that. I never aim for a certain age group or demographic, it's always about whoever's feeling the same and can connect with it.
Which songs on there are closest to your heart?
That's like asking someone who their favourite child is. Can't really choose now, can you?
You have already set a high bar, does that put pressure on you?
Not at all! I don't think about that kind of pressure at all. I only try to release things I feel are in a ready condition to be out. A lot goes in the making of a song. There are previous versions of the same songs I might not release. I don't compare my songs with one another, and don't want that on my mind. I always try to put out the best I can and give my listeners the best possible experience.
You are versatile, but which genre do you prefer?
I listen to all kinds of music, from western classical to eastern classical and a wide range of genres. Being a musician and composer requires me to listen to a vast variety of music, and I personally enjoy that. However, there's no specific genre.
What can we expect next from you?
Right now putting the album out in the best possible way is what's on my mind. Once the album is out, I want to get out and perform the songs live and connect with the audience on a deeper level.
How do you deal with any comparisons to your father Adnan Sami?
It's not a comparison per se, I have always looked at it as a legacy. And when there's a legacy, there's a standard to be maintained, and that for me is very important. I am aware of who my father is and what an incredible legend he is, musically. So, more than a comparison (of our work), it is a responsibility for me to uphold that certain standard.
What inspires you musically? 
Feelings inspire me the most.
If you could master something new in music, what would it be?
I don't think you can master anything that other people have already spent their lives trying to master; you just try to do the best you can. I would probably try to be a better songwriter and composer, so basically, just try to be better at what I am already doing.
Which artists would you love to collaborate with?
I would love to have collaborated with someone from the past, like Frank Sinatra or assisted RD Burman saab. I really like Habib Ali Muhammad saab as a composer. There are a whole lot of other people I would love to collaborate with and hope I get to do it someday.
What music dominates your personal playlist?
Everything, basically. It can be the most random chart-topping music, or it can be something underground and underrated that I may have come across. I listen to a variety of genres and they all dominate my playlist.
Why should we pick up your new album?
I think more than anything, it's an honest attempt at putting forward a glimpse of who I am. And more than me, there are incredible musicians and artists, who you've heard on some of your favourite songs in the past 20 to 30 years; they've all worked on it. So, if you need to take that trip down memory lane, along with me, definitely check the album out.
Why do you love music?
I think it has been a companion of my life since I was very young. I've been defined as a musician and an actress' son my whole life. Music has always been that secure friend of mine that I lean on.