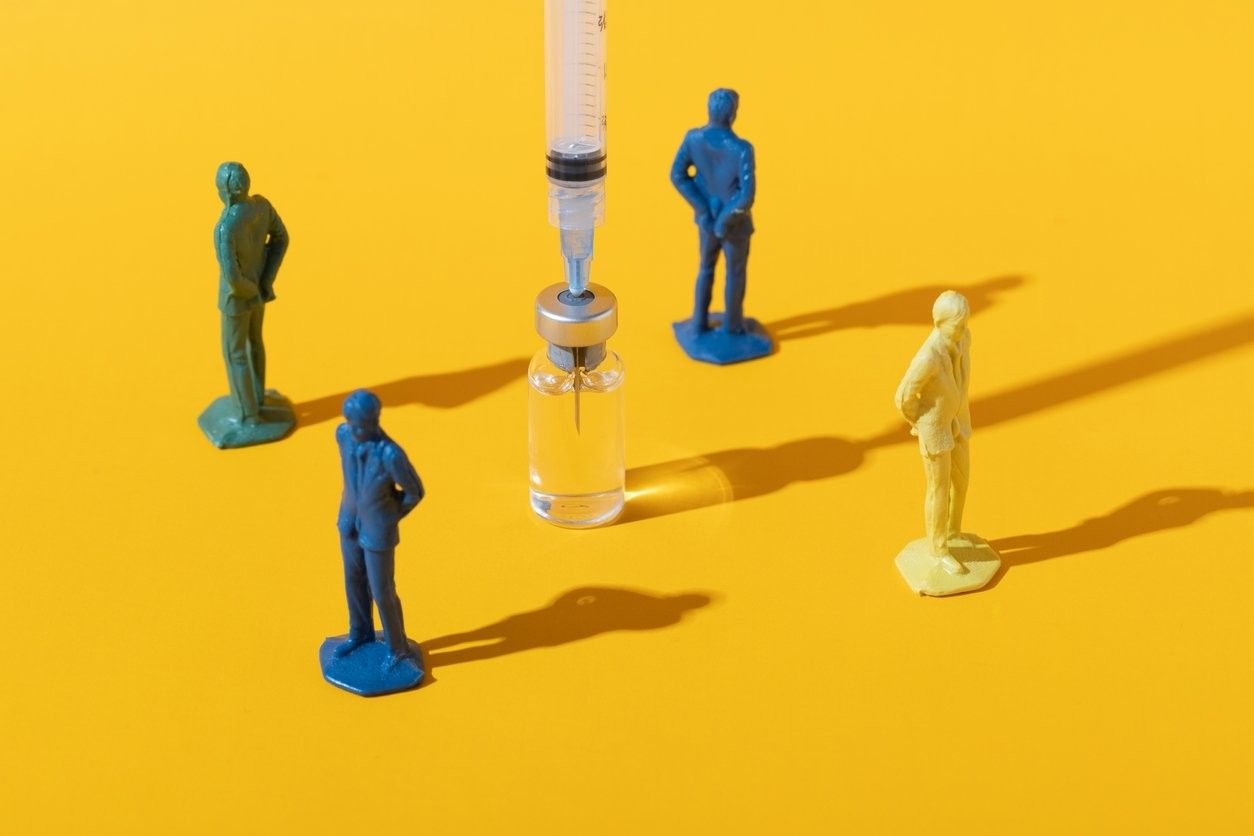 A survey has found that 18 per cent of UK public is unsure and hard to persuade to take the jab. (iStock Image)
A majority of unvaccinated adults (82 per cent) would take the Covid-19 vaccine when offered to them, but then there are 18 per cent who are unsure and hard to persuade, a survey has found.
The survey conducted by nonprofit Surgo Ventures finds out that the hesitancy could be because of worries related to side effects or the vaccine having not been properly tested on people of their ethnicity.
The respondents were divided into psychobehavioral segments, focusing on the specific barriers – those segments perceived to getting vaccinated, in order to drive solutions to increase vaccine uptake.
"Although you may hear about high vaccine confidence in the UK, the spread of new variants means we can't get complacent about achieving full vaccine coverage, especially because there are pockets of society with higher than average levels of uncertainty," said Dr. Sema K. Sgaier, co-founder and CEO of Surgo Ventures and adjunct assistant professor at Harvard T.H. Chan School of Public Health.
According to the survey, 62 per cent of Black respondents said they would not get the vaccine immediately when offered — the highest proportion among all ethnic groups. While, 42 per cent of unvaccinated Muslims said they would not get the vaccine immediately when offered (73 per cent of these 'unsure' Muslim respondents are of South Asian origin).
The survey's findings say 71 per cent of those residing in the most deprived regions of the UK would take the jab immediately when offered, compared to 91 per cent in the least deprived regions.