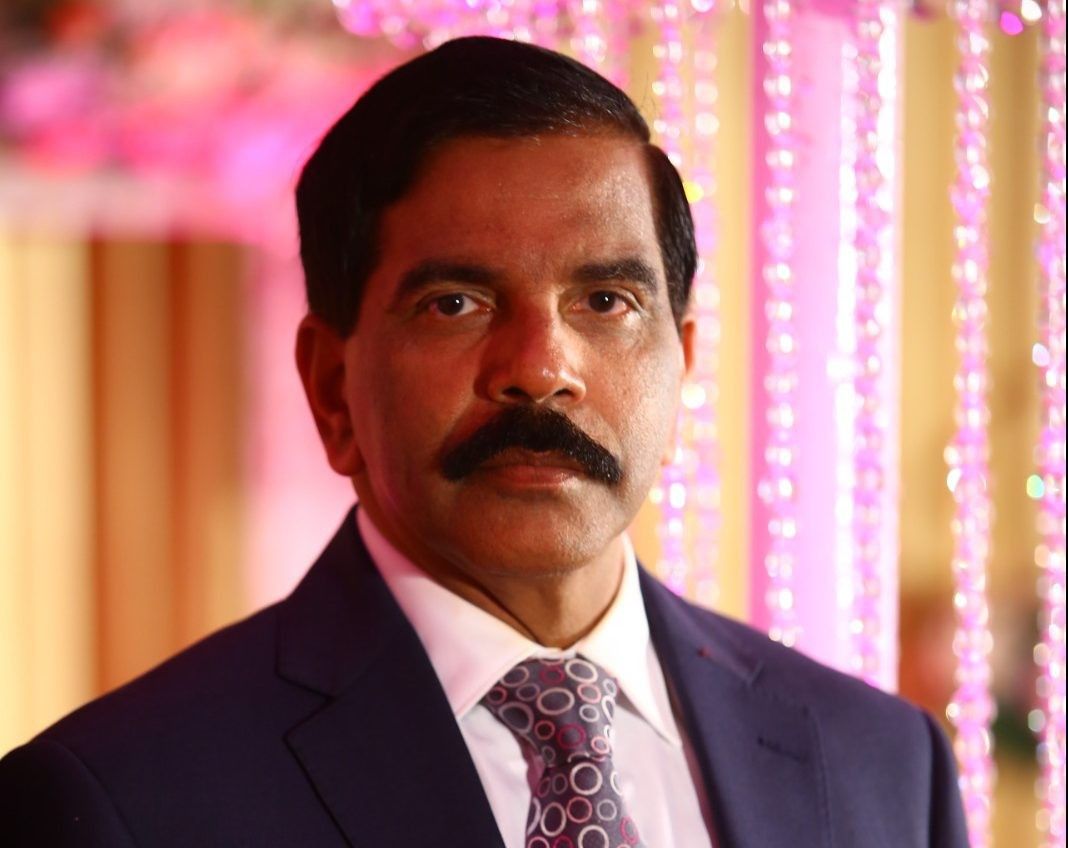 PM Raju
THE co-founder and a senior director of Bristol Laboratories, one of the country's leading ge­neric medicine manufacturers, died last Sunday (14) after con­tracting coronavirus.
PM Raju was admitted to the Royal Brompton Hospital in Lon­don last month after his condi­tion deteriorated following the Covid infection.
He succumbed to complica­tions from the virus, having been in the intensive care unit of the hospital for a month. He was 63 and is survived by his wife, Grace, his two sons, Hanson and Benson and his daughter-in law, Jisha.
Raju helped found Bristol Lab­oratories and played a key role in its meteoric growth over the past decade. He was a close friend and associate of T Ramachandran, the founder and chairman and managing director of the company.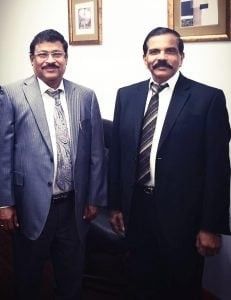 The two friends started the business from a small office in Harrow, north London in 1997. It soon grew to be an enterprise spanning the UK and Europe.
Ramachandran said: "I can never forget 40 years of uncondi­tional partnership with him being by my side and with my family in happiness and sorrow.
"He was a brother to me and my wife Sreedevi and a beloved uncle to my daughters. Words will never do justice for the greatness of one soul who touched the lives of everyone he met."
Both entrepreneurs formed a close association while working for several years at IPCA Labora­tories – a large pharmaceutical company based in India.
In 1997, Raju moved to the UK to help Ramachandran set up Bristol Laboratories. He had since been overseeing all aspects of the company's growth as its "second in command".
In a statement, Bristol Labora­tories said, "His passion, drive and loyalty towards the business was not just a professional one but a personal commitment to serve and excel in the field.
"He was a caring father, a pas­sionate leader and always a phone call away when you need­ed him. He never said no to any­one and has left a void in our hearts forever."
Raju was a respected and pop­ular member of British pharma industry who did much to push innovation and develop new ter­ritories for Bristol Laboratories.
A regular presence at industry events, he built strong relation­ships with wholesalers and com­munity pharmacists who came to rely on Bristol Laboratories' ex­tensive product portfolio.
Paying tribute, Sigma Pharma­ceuticals's Bharat Shah said, "I have known Raju for more than 20 years. I have seen him trans­form from an export executive in India with IPCA to becoming a very powerful executive with Bristol Labs in the UK.
"He was instrumental in devel­oping Bristol Laboratories to one of the leading generic medicine manufacturers in the UK. He would help everyone in the most polite and effective manner. He will be greatly missed not only in the ge­nerics industry in the UK, but al­so by people who knew him."
Born in Adoor, in India's south­ern state of Kerala, Raju complet­ed his graduation in commerce from Kerala University.
He was the founder and a dedi­cated member of the Indian Or­thodox Church in Hemel Hemp­stead, serving as the council member of the Diocese of UK-Europe and Africa for several years.
Diocesan Bishop Dr Mathews Mar Thimothios Metropolitan of the Indian Orthodox Church said: "He always stood as a pillar on my right side for all my missions of the diocese."
Raju also played an important role in helping to establish a Malayalee Christian community in north London.
A religious leader who knew Raju described how he helped members of the community.
"When people (from Kerala) landed in the UK, whoever got in touch with him would always get plenty of help – anything from finding accommodation to find­ing a job," he said.