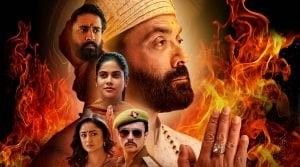 Aashram: This is a favourite, not just because I am a part of it. It has nice content and an inspiring story. I can proudly say the performance of every actor is amazing. Prakash Jha, as a director, again proved himself. I feel Bobby (Deol) is the surprise package and is the main reason Aashram is one of my favourites. In Aashram, every character has made some kind of contribution in the story. They haven't wasted even a single actor, whether it is a supporting or main role. That's also the beauty about Aashram.
The Family Man: Manoj Bajpayee and Sharib (Hashmi) have done amazing work and given terrific performances. And it has beautiful content. I am not a web series person and don't have that much patience, but this is one of the first Amazon Prime shows I watched, and it held my attention. The performances are so natural. The directors have done fantastic work, focusing on small details and delivered a beautiful story. I really loved it. I really admire Manoj Bajpayee's work and am a huge fan. And Sharib is a dear friend, so The Family Man is definitely a favourite.
Ramayan: This is one show that is actually full of many dramas, with diverse characters having different tracks. We learn about life, what we should do, how a person should be, what their conduct should be and how their lifestyle should be. It's about inspiring things like giving, devotion and surrounding yourself with good.
The Kapil Sharma Show: It is important to be happy and a must in our life. I love those skits on their show. They are entertaining. It's this kind of madness in our life that is very important. Even when I am travelling, I don't mind watching his show on flights. I can watch The Kapil Sharma Show anytime because I, honestly, love to be happy. I am more of a happy-go-lucky person.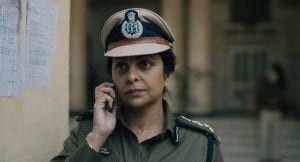 Delhi Crime: It's about the Nirbhaya case. I saw the drama even though I didn't want to see it because I am a sensitive person. But I somehow made up my mind to watch it. Thankfully, there was no brutality shown. It was a story about what happened after the crime was committed and how the criminals were later caught. We got to know exactly what happened, including the role of media, government and everyone else in India. If you talk about the performances, Shefali Shah has done good work. The direction is so strong. I really appreciate these guys because they have really collected useful information and told a compelling story. This was needed actually. So, I would say this show is a contribution to society and I really loved it.
The Game of Thrones: Oh my god, what a series! My sister used to watch it and I was like 'no, I don't want to watch it'. But I remember everyone was just watching it. Then I decided that since everyone was watching it, let me at least have a look and it became an addiction. Right from their clothing and sets, to story and performances, everything is so wow. You never know what's coming next. Life is also that way. It is about love, need, greed, revenge, dirty games and so many things. This must-watch drama has multiple shades and holds people.
Shanti: This is an older show that used to be broadcast on DD and I was a great fan. I am more of a movie person, but I do like watching old shows and love their performances. This show is a favourite because of how bold it was, including the character played by Mandira Bedi. She accepted who she is, but at the same time wanted to know who her actual father is. Her mom gave birth to her without getting married. The screenplay and dialogues would still have the power to shock audiences today.
Malgudi Days: Based on a nice book by RK Narayan, Malgudi Days has different, inspiring stories and all the actors did an amazing job. There is a beautiful message in every story. It's about life, emotions and reality. It's about us. I remember when I was a little girl, I used to watch this show and also read the book. Even now those timeless characters are still in my mind and have contributed to my life too.
Classics: There are other classic Indian shows I enjoy and still have a fondness for, including Buniyaad, Hum Log and Fauji. In the early days, they delivered revolutionary content, which has impacted TV and web shows that have followed.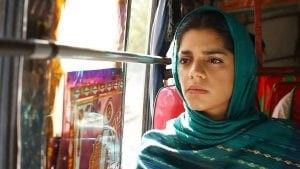 Pakistani dramas: I like Pakistani drama serials because they have a beauty around them. They have limited episodes and their scripts are so strong. The actors are so natural that you just feel like no one is acting. They might be just sitting next us or talking. That is the beauty of these serials. I must have seen almost all of their dramas. One that comes to my mind is Zindagi Gulzaar Hai because it's actually a nice drama. Fawad (Khan) looks very nice, but this drama is all about strong women. The story is about the girl (lead character) and how she becomes big in her life. There is a romantic angle too. So, the story inspires me a lot. We can all relate to that. I really love that drama and the lead actress is very talented.
Preeti Sood is an acclaimed Indian film and television actress. Visit www.preetisood.com and Instagram: @preetithemountaingirl