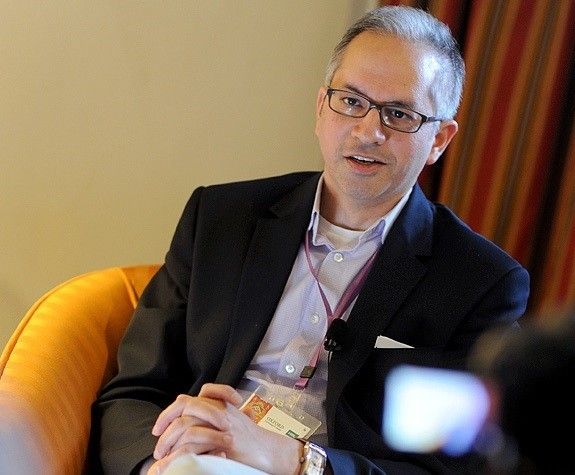 Ehsan Masood.
By Amit Roy
EHSAN MASOOD is a 53-year-old sci­ence journalist and senior editor at the journal Nature who has written a book on why Gross Domestic Product (GDP) is no longer a good way of quantifying how well a country is doing economically.
He points out that GDP does not take into account such crucial factors as the damage that is being done to the environ­ment or unpaid work by women.
But GDP: The World's Most Powerful Formula and Why it Must Now Change is not a dry book on economics. Masood tells a very human story of the lifelong friend­ship between a Pakistani economist, Mah­bub ul Haq, to whom the book is dedicat­ed, and an Indian one, Amartya Sen, who first met as undergraduates at Cambridge in 1953 – and some three decades later collaborated on the alternative concept of a "Human Development Index".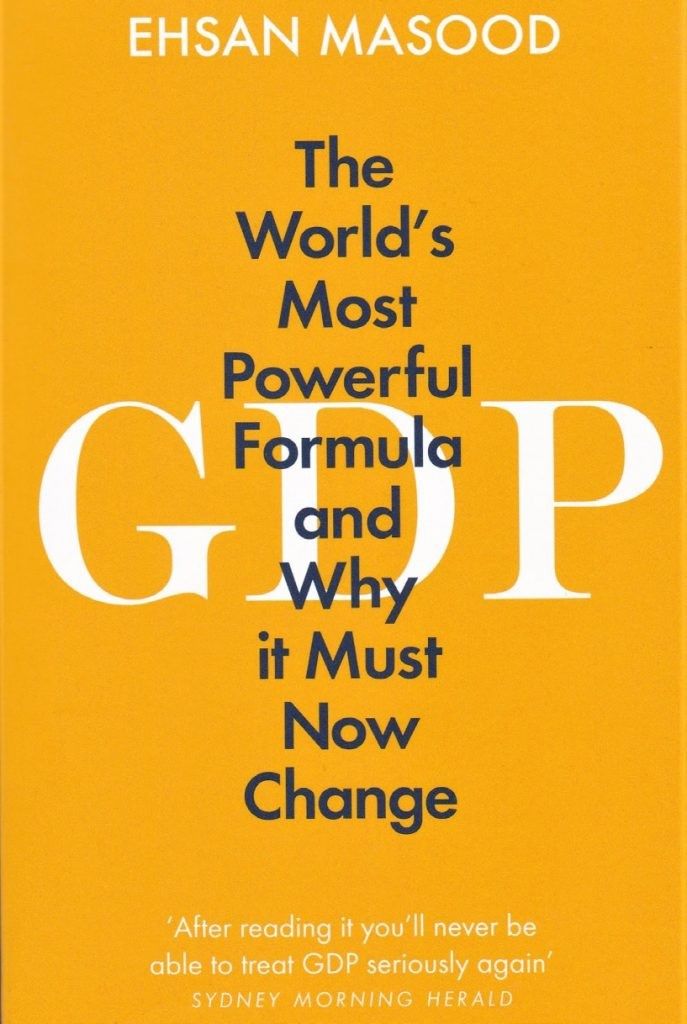 Sen, an undergraduate at Trinity, grad­uated with the top First in economics and went on to win the Nobel Prize for Eco­nomics in 1998.
Masood, meanwhile, an undergradu­ate at King's, was very much a child of partition. He was born on February 24, 1934 in Gurdaspur in Punjab, which re­mained in India. As his family fled on a train across the border into the newly created Pakistan in 1947, they were lucky to escape with their lives.
Years later, having been finance minis­ter of Pakistan under Gen Zia-ul-Haq, the military dictator, Haq (no relation) moved to New York in 1989 to work for the newly established United Nations Development Programme. As he thought about the Hu­man Development Index, Haq "sought out his old Cambridge pal Amartya Sen".
Among other economists roped in was the young Meghnad Desai, now a Labour peer. When Haq died prematurely on July 16, 1998, it was Sen who delivered the eu­logy at the UN. "Mahbub ul Haq was one of the most distinguished – and humane – practitioners of applied economics in the contemporary world," Sen said at the memorial service. "He was a visionary thinker, whose work has brought about a major change in the assessment and ac­counting of the process of development."
Sen – now 87 and based at Harvard – had also paid tribute to his old friend in an obituary in The Independent newspa­per in Britain. "If ignorance is the enemy against which he battled most (the Hu­man Development Reports were merely the principal munitions he employed in this battle in the last decade of his life), his total rejection of sectarianism, bigotry and social hatred played a major part in the development of his universalist out­look, including his passionate belief in the importance of 'equality of life chanc­es' for all, as the guiding principle behind his global reports," wrote Sen.
"Mahbub ul Haq had an optimism that was infectious partly because it was so well reasoned. I saw him last when he came to visit me in Cambridge a few months ago and we talked not far from where we had first met in 1953 as undergraduates."
Sen was also good friends with Haq's wife, Khadija, a Bengali with the nick­name "Bani" and an economist in her own right. Haq made a famous speech in which he said the wealth of Pakistan was controlled by 22 families. But the research into what came to be known as the "22 families speech" was based on an analysis of the Karachi Stock Exchange that had been done by Khadija.
In one interview during his final years, Haq said many countries in south Asia and Africa were spending three times as much on defence as they were on the ed­ucation and health of their people. "I have a feeling – and I come from a devel­oping country and I have some intimate knowledge of what goes on – that a good deal of defence expenditure is used in many of the countries to protect the rul­ing elite against their own people rather than for external defence," he declared.
Masood explains he has been able to identify with the two economists because of his own background and also his par­ents, now living in retirement in South West London, were of similar age.
His father, Hassan Masood, had worked in actuarial science. His mother, Shamsa Masood, writes short fiction in Urdu. "An anthology of some of her writ­ing is called Khushboo ka safar (A fra­grant journey)," her son says.
He states: "My parents are from India but the family split at partition. Some went to Pakistan, some stayed in India. My par­ents moved to Pakistan in the 1950s and then came to Britain in the early 1960s."
Masood was born in Britain but when he was 11, his parents moved back to Pa­kistan because they believed in "nation building." As for his own origins, Masood says: "I see myself as of Pakistani origin. My parents were born in India so I have to be of Indian origin as well. I have a lot of family in Pakistan; I have family in India."
He laughs: "But I am also, as you can tell by my voice, of British origin – it's mixed."
He went to school in Karachi till the age of 16, when the family returned to Britain. Masood found the concept of GDP taught in his economics class in Ka­rachi was exactly the same as in London.
He thinks that GDP, whose origins go back to the 1930s, has outlived its useful­ness. In his book, he writes: "GDP is a count of a nation's economic activity. It is calculated by a country's national statisti­cal office and includes what consumers spend in the shops, and what businesses and governments invest. GDP is a highly technical process, but eagerly anticipated and followed by a much wider group of non-specialists, including politicians and the public, along with economists, finan­cial analysts, fund managers, and the media. The quarterly announcements of the latest data ranks as one of the great rituals of modern economic and political life. If GDP is more than in the previous three months, governments breathe a sigh of relief, but if GDP drops, or if even it stays the same, the result can, poten­tially be terminal for whoever is in power."
If Britain's post pandemic GDP does not improve before the next election, Masood says "Boris Johnson would be toast".
He thinks it would be more practical to seek to reform GDP than get rid of it alto­gether. For one thing, China will not want GDP to be replaced by another definition of growth just when it is poised to overtake the US as the world's biggest economy.
Masood tells Eastern Eye: "The diffi­culty with GDP is that it doesn't account for the unpaid work that happens in an economy. A lot of that, incidentally, is the black economy. It doesn't measure any form of volunteering, which is often a big part of an economy. It doesn't mention housework. And who are the people who are doing volunteering and housework? It's often women. And so it's seen as dis­criminatory against women.
"The other really big problem is it doesn't measure the effect of environmental degradation. If you plough a field, we're also going to have to flatten the forest – to build housing or a factory, for example.
"Then what GDP will do is it will show a positive effect because the housing is going to create jobs and forms of wealth. Similarly the factory. But then the forest has also been providing environmental services to people; forests are great places for recreation. Often more important than that, they make sure that our soils have integrity. They also make sure that we have clean water. Forests are a mas­sive source of water purification. And so we're just cutting out all of those things that we need as people. And we're not quantifying those losses when we destroy our forests."
GDP: The World's Most Powerful Formula and Why it Must Now Change is published by Icon Books. £9.99.