Wular Lake, Jammu & Kashmir
It is one of the largest freshwater lakes in Asia. It is sited in Bandipora district in the Indian state of Jammu and Kashmir. The lake's size varies seasonally from 12 to 100 square miles (30 to 260 square kilometres). The green water of the Wular Lake is an important natural habitat for fish, a rich population of birds and wildlife.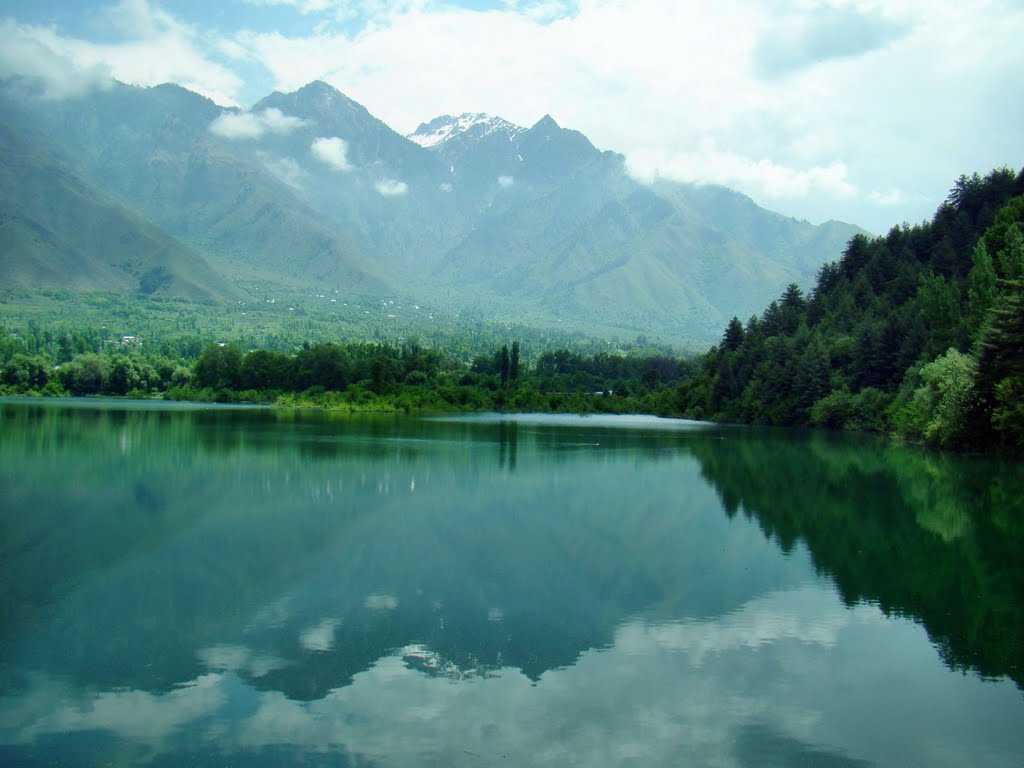 2. Loktak Lake, Manipur
Loktak Lake is the largest freshwater lake in Northeast India. It is also called the only floating lake in the world due to the floating phumdis. This ancient lake plays an important role in the economy of Manipur. It serves as a source of water for hydropower generation, irrigation drinking water supply and wildlife.
3. Tam Dil, Mizoram
A perfect spot for a camping and bonfire night out in the east, the Tam Dil is about 6-8 hours away from the Aizawl and is a serene spot for frequent travellers. A popular fishing and picnic spot for the locals and tourists alike, Tam Dil is the definitely one of the most beautiful lakes in India. Tam dil is located close to Kolasib, another popular town in Mizoram.
4. Changu Lake, Sikkim
It is a glacial lake in the East Sikkim district of the Indian state of Sikkim. Located at an elevation of 3,753 m (12,313 ft), the lake remains frozen during the winter season. The lake surface reflects different colours with the change of seasons and is held in great reverence by the local Sikkimese people.
5. Chilika Lake, Odisha
It is the largest coastal lagoon in India and the second largest coastal lagoon in the world. With that, it is also the largest wintering ground for migratory birds on the Indian sub-continent. The lake is home to a number of threatened species of plants and animals. The lake is an ecosystem with large fishery resources. It sustains more than 150,000 fisher–folk living in 132 villages on the shore and islands.