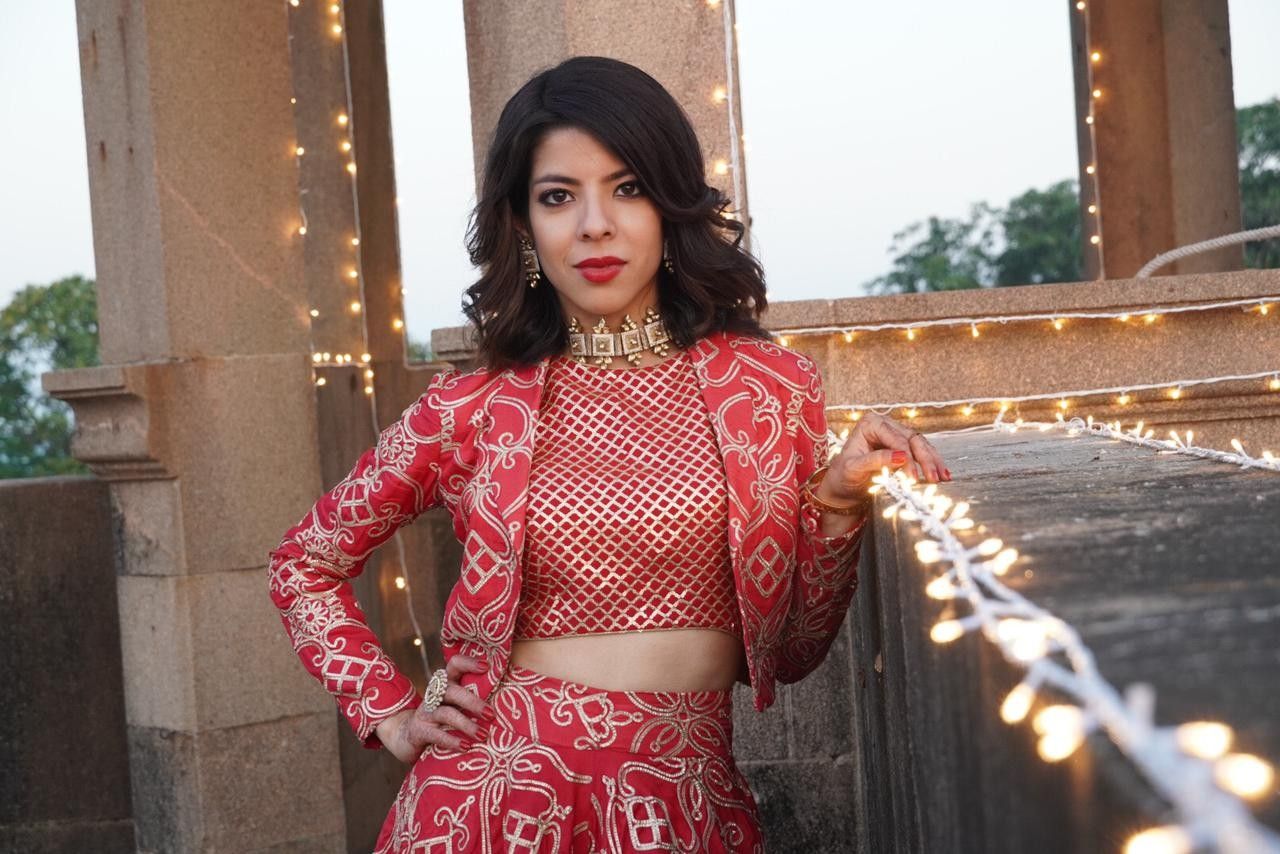 Rumana Molla (Photo from Rumana's PR)
By Murtuza Iqbal
Rumana Molla has featured in movies like Pyaar ka Punchnama 2, Irada, Virgin Bhanupriya, and others. The actress has also made a mark digitally with her performance in Dev DD season one.
Rumana was recently seen in Bawri Chhori which got a direct-to-digital release, and will next be seen in Dev DD season two. We recently interacted with the actress and spoke to her about the movie, her web series, and a lot more…
Here are the snippets from our interaction…
What response you have received for Bawri Chhori?
The response has been amazing. After the trailer, people were mostly reacting to my look and the blue hair but after seeing the film, I am glad that people have taken notice of the performance. A lot of people have said that Ana brings in the fun element and is very entertaining and that was not only pleasant but also new for me.
How was your experience of working with Aahana Kumra?
She's warm and a lot of fun to work with. She can truly strike a conversation with anyone and I find that admirable as I sorely lack that ability. She's also very spontaneous and goes with the flow.
View this post on Instagram
You have a very cool look in the film, did you colour your hair for it?
Yes, I did. It was a shock and took me some time to get used to, but it was all worth it. I coloured over it a couple of times for other shoots and ultimately it became an amalgamation of different colours.
Your next is Dev DD season 2. How excited you are about it?
I am glad that it's finally coming out. It's been in the making for such a long time that I had stopped thinking about the release altogether. I will miss the cast though.
You play a lesbian character in the series, were you hesitant to take up the role?
Not for a second, at least not for that reason. However, what's important to me is to treat the relationship in a sensitive and sensible manner and to make sure that it focuses on the love between two individuals, and to steer clear from clichés and preconceived notions.
There has always been a debate that content on OTT should be censored, what's your take on it?
I don't understand it. I think it's infantilizing and restrictive. I do think a sense of responsibility needs to be inculcated and we are perhaps not utilizing abusive language and sexual content to serve a story and that might take time but snatching creative freedom is not the way towards progress.
What's happening next after Dev DD?
I have a show coming up called Game Of The Sexes where I play the lead which is based on mixed-gender cricket. I am very excited about the show as I believe it's the first of its kind.