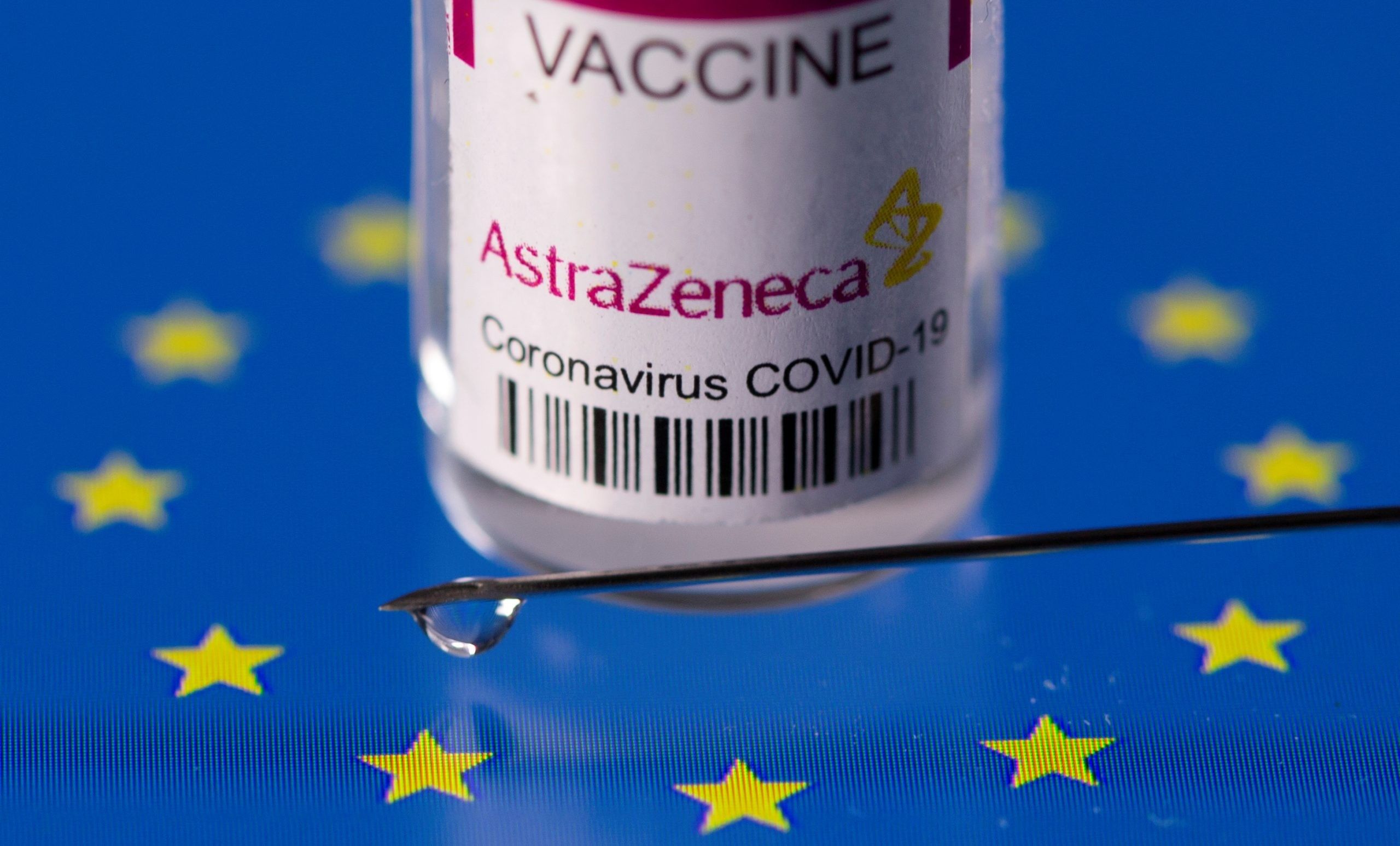 A vial of Oxford-AstraZeneca vaccine. (Reuters Photo)
THE small UK trial testing of the Oxford-AstraZeneca vaccine in children and teenagers was paused as University of Oxford waits for more data on rare blood clotting events in adults.
The trial disruption comes as a latest blow to the vaccine, after several countries restricted its use due to events of blood clot cases.
There were no safety concerns in the pediatric trial and Oxford University would wait for the UK drugs watchdog clearance before giving any further vaccinations.
As part of its study, the university in February had said that it will enroll 300 volunteers aged 6-17 years based in United Kingdom.
The European Medicines Agency (EMA) is currently reviewing reports of an extremely rare brain blood clot known as cerebral venous sinus thrombosis (CVST) after the AstraZeneca shots, and is expected to announce its findings on Wednesday (7) or Thursday (8).
Government ministers today (7) said the Oxford-AstraZeneca vaccine is "safe" while the UK regulators were investigating a possible link between the jab and clots.
Jeremy Hunt, who chairs parliament's health select committee, said the Medicines and Healthcare products Regulatory Agency (MHRA) was looking at the vaccine with "urgency".
"The AstraZeneca is safe, it's saved thousands of lives. It's gone out to millions of people both here in the UK and across the world and it's continuing to save lives," business minister Paul Scully told Sky News.
The World Health Organization, which is also closely studying the latest data on AstraZeneca's vaccine alongside other regulators, said on Tuesday (6) it expects there will be no reason to change its assessment that the shot's benefits outweigh any risks.