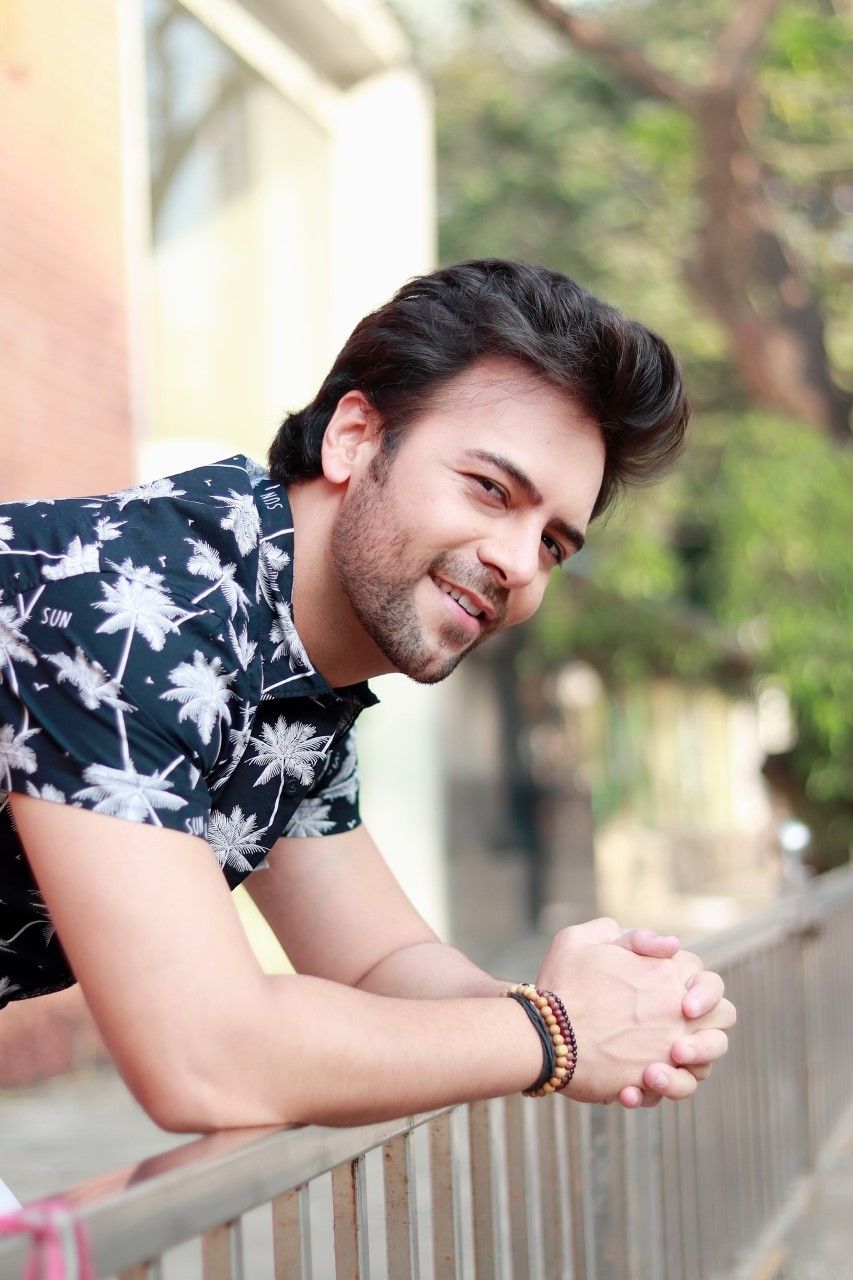 Sanjay Gagnani.
By Asjad Nazir
SMALL-SCREEN star Sanjay Gagnani was supposed to make a cameo on popular drama seri­al Kundali Bhagya, but his powerful performance as Prithvi Malhotra was so good that he has become a mainstay and one of the best villains on Indian TV.
The impact has resulted in the talented actor describing it as the most memorable charac­ter of his career.
The complexity of the villainous role and it being completely opposite to how he is in real life has made it the most challenging.
Eastern Eye caught up with Sanjay Gagnani to discuss his career, popular villainous role, lockdown life lessons and fu­ture hopes.
How do you look back on your acting journey?
It has not only been a roller­coaster ride and learning expe­rience, but a magical journey. I'm looking forward to working harder and making my family and fans proud. I only look back if I have to remember those times where I faced failures to keep reminding myself that I have to work hard and from where I started, and for what.
How does playing a villain in Kundali Bhagya compare to other projects you have done?
Unfortunately, shows I've done before Kundali Bhagya just lasted for around six months. So, before my character could make a place in the hearts and minds of viewers, it vanished as the show went off air. So, peo­ple tended to forget. Playing a villain in Kundali Bhagya has been a blessing because my character shares a love-hate re­lationship with audiences. But all the popularity I have re­ceived by playing Prithvi Mal­hotra in Kundali Bhagya has been unmatchable.
How do you approach playing a villainous role?
When I face the camera as Prithvi Malhotra my motive is to be the most selfish, mean, evil, dreadful bad human being one has ever seen. So that's my approach to a villainous role. Before getting into the skin of Prithvi, I remind myself that to play a villain, you have to fall in love with the villain. Then the villain emerges.
What can we expect next?
I just missed out on a very prominent web series. As TV is a huge commitment and an on­going process of years, I couldn't accommodate dates for that shoot. For now, I'm to­tally blocked with my current show, so this is the only project I am doing. I have signed a web series, which I will shoot from July and am looking for a good film project. I'm also looking forward to some reality shows as well. I will announce any up­coming projects super soon.
What inspires you as an actor?
The proverb, 'to be a good actor you have to be a good human being first' inspires me a lot. As an actor, you have to be a good observer also and live a dual life, with what you are in reality and the character you play. It is also inspiring to play different lives. Actors and icons can in­fluence society, which is pow­erful and inspiring. Actors can change the thought process of the world. So, these things in­spire me as an actor.
What is your dream role?
There isn't any dream role in particular. My dream role is any that gives me a scope to give a kickass performance and an opportunity to create an impact in the minds of audiences, and make a place in their hearts.
Who would you love to work with in future?
There are loads of talented peo­ple out there working behind and in front of the cameras, so I am open to working with new as well as experienced people. The only thing I look for is one's passion and hardworking na­ture. I'm sure they will come up with something great and I would learn a lot from them. We could collaborate on some­thing great for the audience.
What key life lesson has lockdown taught you?
Lockdown has taught me not to take anything for granted and that life is really unpredictable. So, we should live life to the fullest, make the most of it and spend a lot of time with loved ones. We should always have a positive approach towards life.