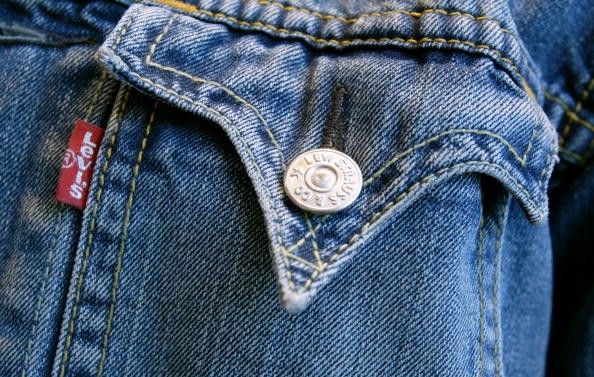 (Photo: Justin Sullivan/Getty Images).
By Amit Roy
THE Daily Telegraph's fashion editor, Tamara Abraham, has ex­plained to me why she has ridi­culed Tirath Singh Rawat, the chief minister of Uttarakhand, who equated women wearing ripped jeans with moral decay.
Tamara said: "Mr Rawat's comments were problematic for so many reasons – the idea that a pair of ripped jeans could have any effect on one's moral compass is ridiculous, but I also doubt he would have had much to say about a man wearing the same thing.
"As a senior politician, he has a valuable platform and he's wasting it by telling women what they should or should not wear, instead of tackling the very real problem of violence against women in India."
Back in India, men – especial­ly senior politicians – feel they can get away with telling women how to dress so as "to protect In­dian culture".
Tamara told her readers that ripped jeans became headline news in India after Rawat berat­ed an unnamed woman he had met on a flight: "'You run an NGO, wear jeans ripped at the knees, move about in society. Children are with you, what val­ues will you teach?' he said."
Tamara announced her per­sonal protest: "I feel indifferent about ripped jeans as a style choice – that grey pair is gather­ing dust at the back of my ward­robe – but I'm inclined to start wearing them again in solidarity with women in India."
"Sure, Rawat may never see me wearing mine," she conced­ed. "But the only thing that will stop such politicians attaching conservative notions to innocu­ous garments is by normalising them. It's a collective rebellion, and a way to tell the women of #rippedjeanstwitter that the world is on their side."
Tamara made a serious point about the 2012 Delhi gang rape: "Like me, these women find it frustrating, because Rawat, as a political leader, is using his plat­form to criticise women, when instead he could be using it to protect them. Eight years on from the fatal gang rape of a 23-year-old student on a New Delhi bus, violence against women remains a huge problem in India. Though reliable data on physical attacks is unavailable, a former minister for women said around 70 per cent of India's fe­male population are victims."