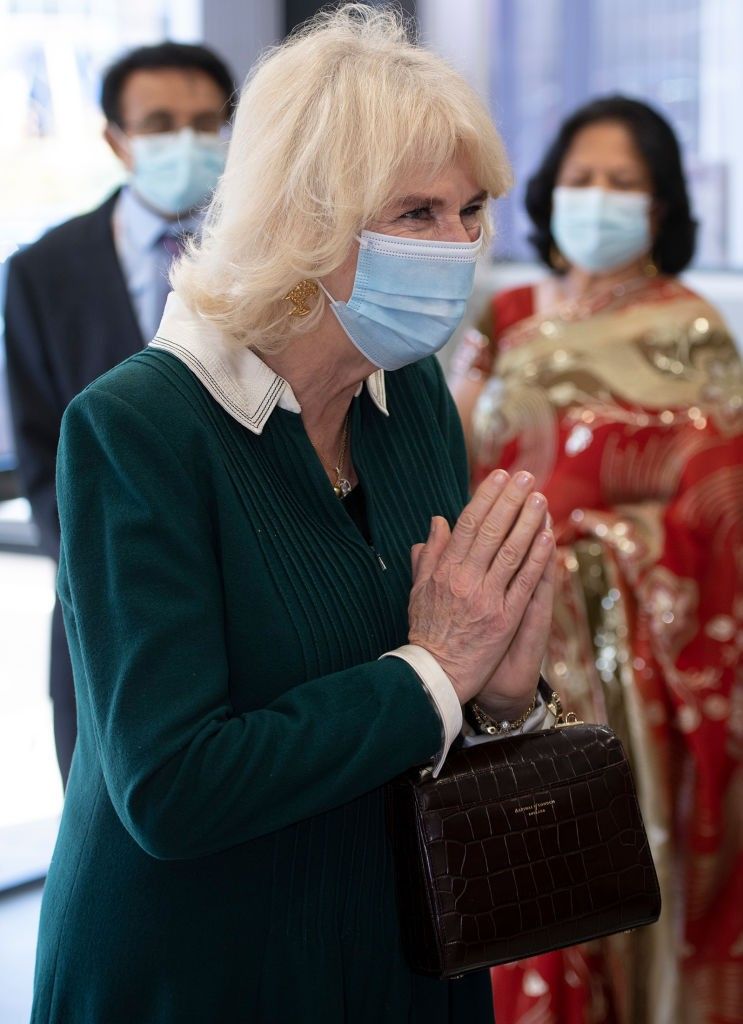 Camilla, Duchess of Cornwall gestures as she meets Directors of Kamsons Pharmacy, Mr Bharat Chotai and Mr Bipin Chotai and family members Suni Patti Anna and Nimish as she thanks unsung frontline workers during a visit to Kamsons Pharmacy head office and warehouse on March 30, 2021 in Uckfield, East Sussex, United Kingdom. (Photo by Eddie Mulholland-WPA Pool/Getty Images)
THE Duchess of Cornwall officially opened the Kamsons Pharmacy warehouse and offices on Tuesday (30), highlighting the efforts of pharmacists during the coronavirus pandemic.
After meeting frontline community pharmacy staff, the duchess was told that the Kamsons Pharmacy branch had remained open throughout the pandemic despite the additional pressures.
She met several pharmacists, including a student pharmacy technician, a medicines counter assistant, and a delivery driver from Kamsons Pharmacy at the Meads Medical Centre in Uckfield.
Kamsons Pharmacies are based mainly in Sussex but also have
outlets in Kent, London, Surrey, Hampshire, Luton, West York-
shire, Manchester and Dorset.
Bharat Chotai, director of Kamsons Pharmacy, said the team were "delighted" to meet the duchess.
"She took a genuine interest in our staff who have continued to
serve their local populations throughout the last year in extremely difficult circumstances,"Chotai said.
"We are also very proud of the loyalty of our staff and are delighted that their contribution has been recognised by Her Royal Highness."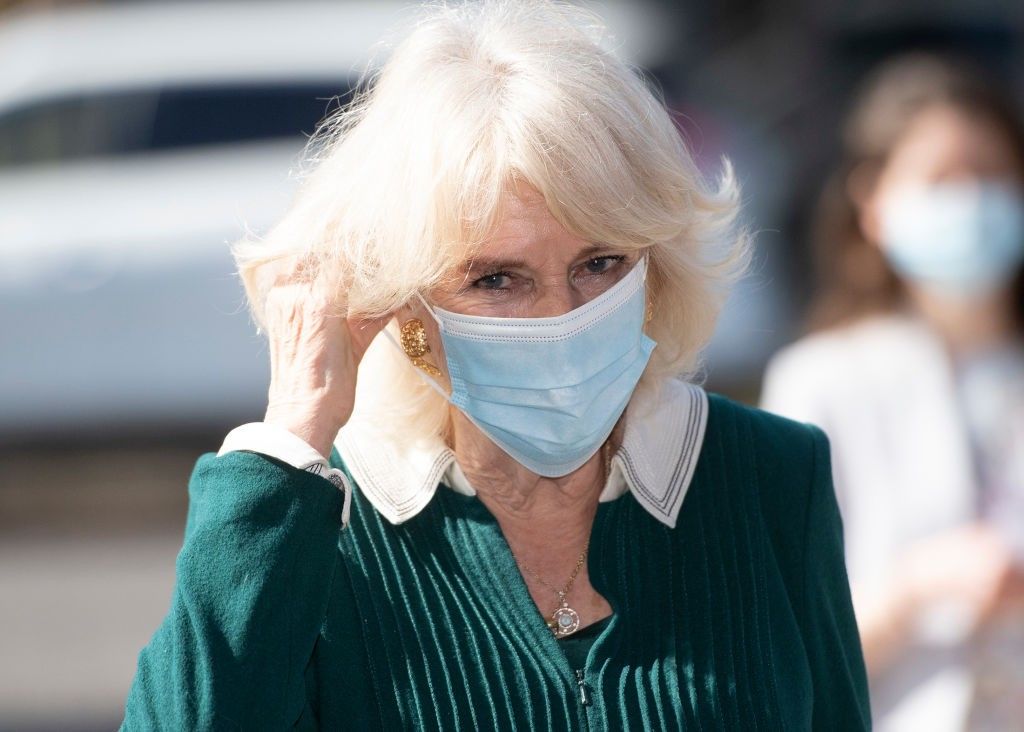 She reached Kamsons after travelling by train – thought to be the first rail journey a senior member of the monarchy has made this year, reported The Telegraph.
During the journey the duchess met Darren O'Brien, a retail systems and contract manager with train operator Southeastern. His Rail to Refuge scheme helps people escape abusive relationships by rail.
"This is a brilliant initiative and you should feel very proud of yourself. It's amazing during this lockdown how many wonderful ideas have been thought up… we need more Darrens," she told him.
Rail to Refuge was launched during the first lockdown and has been extended for the foreseeable future after reports showed that abuse had worsened during coronavirus restrictions.
It is a joint initiative between rail companies and Women's Aid, with train operators in the mainland UK covering the costs of those travelling to refuge accommodation.
During the past year almost 1,350 people – including 362 children over five – have received free tickets, equivalent to four abuse survivors travelling to safety each day on average.
Almost two-thirds (62 per cent) of people who used Rail to Refuge said they would not have travelled if the journey had not been free, the newspaper report added.