Ran Kshetra
Salman Khan and Bhagyashree were the most romantic pair of that time after the classic romantic movie Maine Pyaar Kiya, and their fans wanted to see more of them an onscreen. So, naturally they were signed and paired together for Ran Kshetra, but unfortunately, Bhagyashree got married and the film got stalled. It was ultimately shelved.
Dil Hai Tumhara
Rajkumar Santoshi in 1991 had teamed up with Salman Khan, Sunny Deol and Meenakshi Seshadri. An official announcement was made in October 1991 but the film never got made then. The producers kept backing out. Around the same time, Rajkumar signed up another film, therefor Dil Hai Tumhara never happened.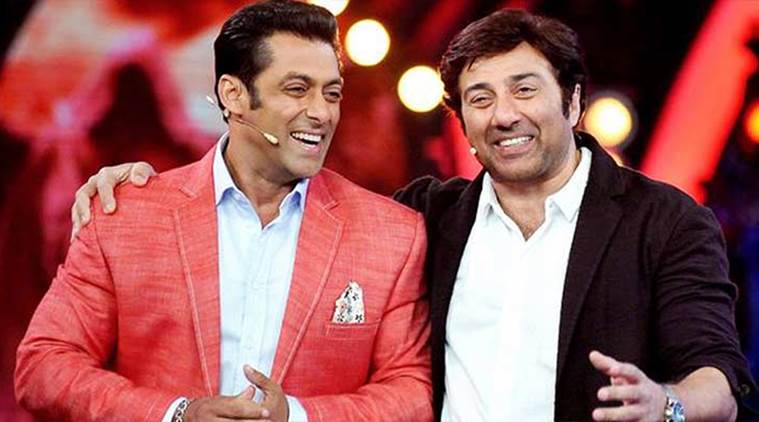 No Entry Mein Entry
No Entry was a huge hit and the directors were planning to make a sequel to it. In fact, the end scenes of the movie even hinted about it. It is being rumoured that the director is ready to make the sequel and have a script ready too. But it has been several years in the news and nothing much has happened on it thereafter.
Chori Mera Naam
This movie had star cast including Suniel Shetty, Shilpa Shetty, and Kajol alongside Salman. At that time this movie was the talk of the town and was nearly halfway through shooting. But the movie was shelved for unknown reasons but a stunt from the film by Salman and Sunil was used as a Thumbs Up commercial.
Raam
It was first Sohail Khan's film as a director in 1994, and the film starred Salman, Anil Kapoor and Pooja Bhatt. The film was produced by Monsoor Siddique and nearly half of the movie was shot. But soon the movie went under production issues as there was a quarrel between Sohail and Mansoor. Due to a conflict, the film got delayed and was later shelved. Then Salman decided to produce the movie under their home banner but the project never took off after that.
Dus
Before Dus released in 2005, there was another movie back in 1997, by the same name. Starring, Salman Khan, Sanjay Dutt and Raveena Tandon, the movie was 80 percent complete, it was under production in 1997 but then the director Mukul S. Anand passed away halfway through the film. The film never released but the soundtrack of the film was released in 1999.