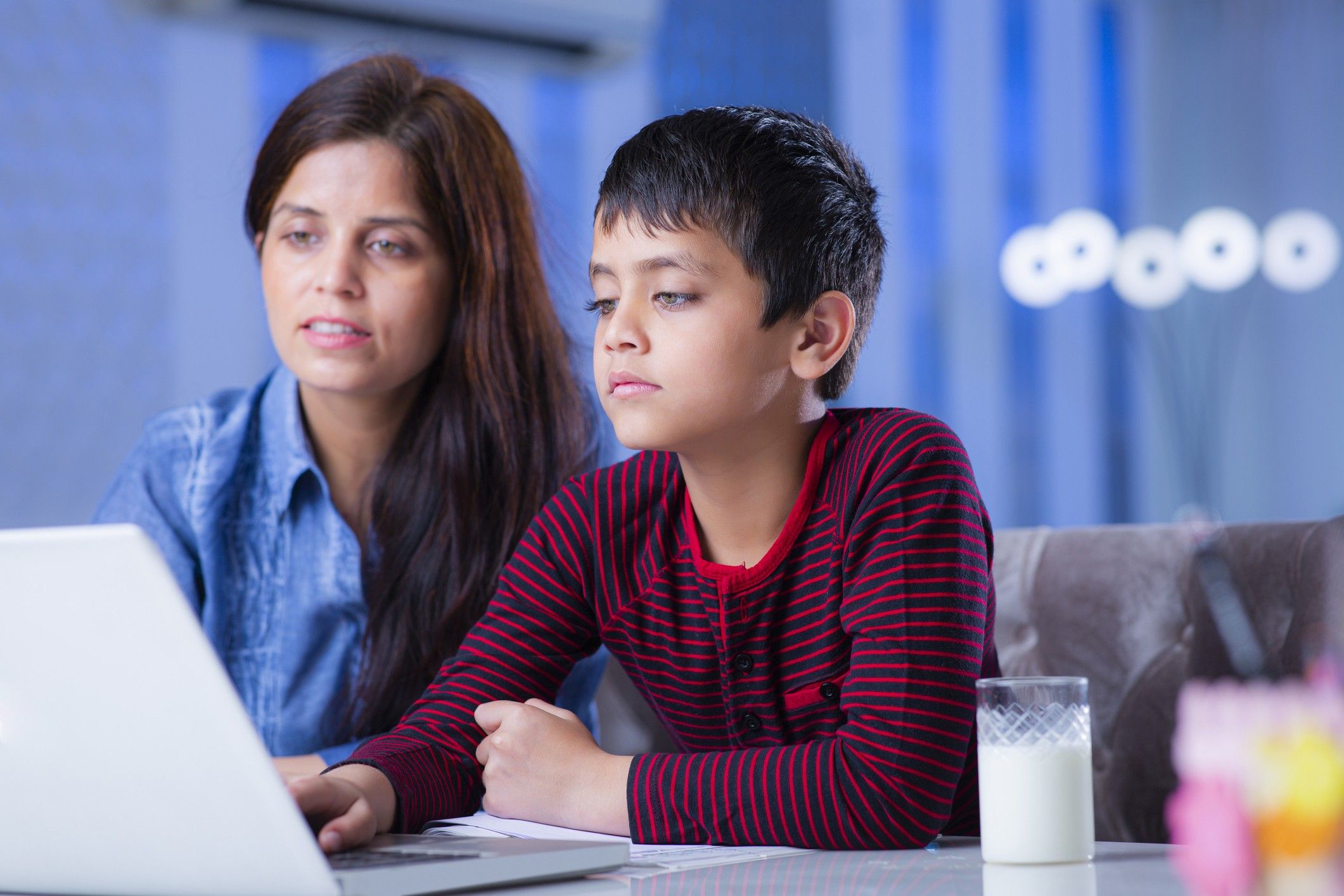 CHALLENGES: Research shows more women have taken on family duties and homeschooling during the pandemic
by LAUREN CODLING
ASIAN mothers have revealed the strain on their mental and physical wellbeing during the pandemic as they struggle to juggle their work commitments and childcare at home during lockdown.
Three women spoke to Eastern Eye on the challenges they have faced over the past 12 months, after the UK government was accused of "repeatedly failing to consider" the labour market and caring inequalities faced by females.
Preet Kaur Gill, Labour MP for Birmingham Edgbaston, believes there is an expectation that women "don't need a break". "There is no escape and no let up, in terms of our duties and what we are expected to do," the mother-of-two told Eastern Eye. After balancing her parliamentary work and childcare for almost a year, it is only recently that Gill has considered the impact on her mental and physical health.
"I don't think you realise how exhausted and tired you are, because you feel like you have to keep going and you assume that everybody else is in the same boat as you," the MP said. She added: "I think (women) feel that sense of resilience – we need to keep going because so many others are dependent on us. When I've been unwell, I might rest for one day, but then I feel guilty, because I think I've got to sort the kids out and all the other things I need to do. You're in this constant vicious cycle of putting high expectations and demands on yourself."
Despite having the option to send her children to school, Gill and her spouse (who are both considered key workers and share parenting responsibilities) decided to keep her daughters at home during the first lockdown last March. The experience was difficult, she admitted.
"I found I'd be doing four or five back-to-back Zoom meetings and then I'd have to help my children and support them with their education, but also make sure they're having lunch and dinner and being engaged with their schoolwork," she said. "It places so much pressure on you because you have the expectations of your own work, but you're also trying to sort out domestic duties."
Fellow Labour MP Seema Malhotra said she was approached by worried mothers in her Feltham and Heston constituency. They expressed concerns about their children falling behind in schoolwork as some did not have enough laptops or equipment for each child, Malhotra said.
"Many have also seen a hit to their own incomes – having to reduce their own working hours to spend more time at home to juggle all the different family needs," Malhotra told Eastern Eye.
Malhotra noted some Asian mothers may have to look after their older relatives too, which can add extra pressure. In response to the crisis, she believes there needs to be more support for women. "Where Covid has hit the family and family members have become very ill or have passed away, it's been very difficult for Asian mums to reach out and get the support they need," the shadow employment minister said. "This is becoming an increasing worry and where there needs to be targeted mental health support."
'Deepened inequalities'
Remarks by both MPs follow reports that the Equalities and Human Rights Commission has been urged to investigate the government's response during the pandemic as some alleged ministers' decisions had "deepened inequalities" faced by women.
A number of charities, unions and women's groups claimed the UK government may have failed to meet its legal obligations to regard the impact of its policies on females. General secretary for Trades Union Congress (TUC), Frances O'Grady, said the impact of school closures had put many women in "an impossible situation because the right support has not been put in place."
Earlier this month, a select committee of MPs said government policies were "repeatedly skewed towards men". Speaking to the BBC, committee chair Caroline Nokes MP said there had been "institutional thoughtlessness" about particular policy impacts on women.
Sonia Arora, 41, from Pinner in north-London, is a single mother of two. She currently works as a contractor for a major financial company. Prior to the pandemic, Arora said she worked long hours in a "stressful and highly pressured" environment. Now, she is still working long hours – but also fitting in her children's homeschooling. She is typically in back-to-back meetings and does not have much spare time during the day.
Although her teenage son is "self-sufficient" and can work on his own, her eight-year-old daughter requires constant help with her schoolwork.
"I literally have to handhold her through every single task that she's got to do because she's used to having support in the classroom," Arora told Eastern Eye. "I can be in a senior level meeting and she's asking me questions. Even before I start a meeting, I have anxiety that she's going to interrupt and needs help."
In December, a poll by LinkedIn's Workforce Confidence Index found women were experiencing more work-related stress compared with men. Research found women are spending more time than men working out of hours or searching for new roles – often while juggling work with increased family responsibilities.
What impact is it having on women?
Professor Dinesh Bhugra told Eastern Eye the increasing and competing demands along with being in lockdown and isolation will add to stress, distress and pressures. These factors are likely to lead to depression and anxiety, the psychiatrist said.
Arora said she struggled with her mental health throughout the pandemic. She is currently having hypnotherapy sessions to help with stress and anxiety symptoms. "There is an enormous amount of pressure on you every single day," she said. "Because I'm on my own, I feel like a failure if I don't get everything done. I don't think people understand the mental pressure – especially on single parents where you've got no one else to share the workload with."
Josie Irwin, national women's officer for trade union UNISON, said they had seen some "shocking statistics" on the number of women who have had to reduce their hours because they are unable to cope with balancing their job and homeschooling.
"Not all employers have been particularly brilliant in ensuring that everybody has the right equipment at home," she added. "Not everybody has the luxury of a private space where they can do work so they'd be juggling a laptop on a kitchen table with their three-year-old clambering over them, demanding attention."
Despite the challenging circumstances, Arora praised her employers for being accommodating and understanding of the needs of working parents during the pandemic. "They have fostered a tolerant culture towards working parents," she said. "They have even been welcoming when the kids came on camera or asked a question."
Rashmi Patel is a single mother-of-three from north-west London. As a key worker, Patel is currently working as a teaching assistant and has the option to send her children to school. However, she did not want to risk them catching the new strain of coronavirus and passing it onto their elderly grandparents who live with them.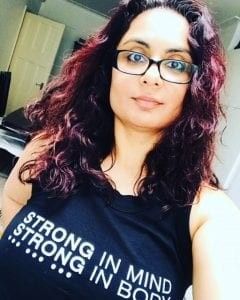 Despite the circumstances, Patel said her children are doing "really well". Her eldest son is at sixth form and is "very independent with his remote learning", she said. Her 11-year-old twin boys attend the same school where Patel is currently working, so she is able to help them with any work they are struggling with.
She believes they are coping better in the current lockdown in comparison to the initial lockdown last March. "I think the first lockdown affected them because it was quite long, and they were not able to have any contact with their friends," she told Eastern Eye. "Whereas currently, they are having live lessons which means they can see their friends online and have a little chat with them at the end of the lesson."
Both Patel and Arora, members of support group Asian Single Parents Network CIC, admitted experiencing so-called 'mum guilt'. Patel initially felt guilty leaving her children at home and was constantly messaging them. "It would be very different for them if I was at home supporting them," she said. "They're having to muddle around themselves and problem solve because my parents don't speak much English and they're not able to support my children as much as I would be able to. However, I have been lucky enough to have (my parent's) support which has enabled me to keep the children at home."
On one occasion, Arora asked her neighbour to assist her daughter with a school arts and crafts project when she was unable to. "I had meetings all afternoon, and I just didn't have time to go and find the materials to help her complete the project," Arora said. "My neighbour, a retired art teacher, was happy to help, but I have found I experience huge guilt and feel I'm not doing enough."
Is furlough an option?
Last month, a TUC survey found more than 70 per cent of mothers asking to be furloughed as they could not juggle work with childcare have been refused. Responding to the "shocking" statistics, shadow equalities secretary Marsha de Cordova expressed concern over the pressure put upon women.
"Throughout the pandemic, women have taken on more caring responsibilities such as childcare, unpaid care for other family members and homeschooling," she told Eastern Eye. "So far this government has failed to address these facts in any of its economic responses. The government must introduce a legal right for working parents to request paid flexible furlough."
In response to Eastern Eye, a government spokesperson said they were aware of the stress faced by those balancing work with childcare during the pandemic. "We remain committed to supporting families with their childcare costs and this year we plan to spend more than £3.6 billion on early years entitlements, alongside a new £1 billion fund to create more high quality, affordable childcare," the spokesperson said. "We also encourage employers to consider implementing flexible working arrangements where possible, allowing staff to fit their work around other pressing commitments."
They noted employers can furlough eligible employees who have childcare responsibilities, including because of school closures, and encouraged employers to "be flexible in these challenging times".