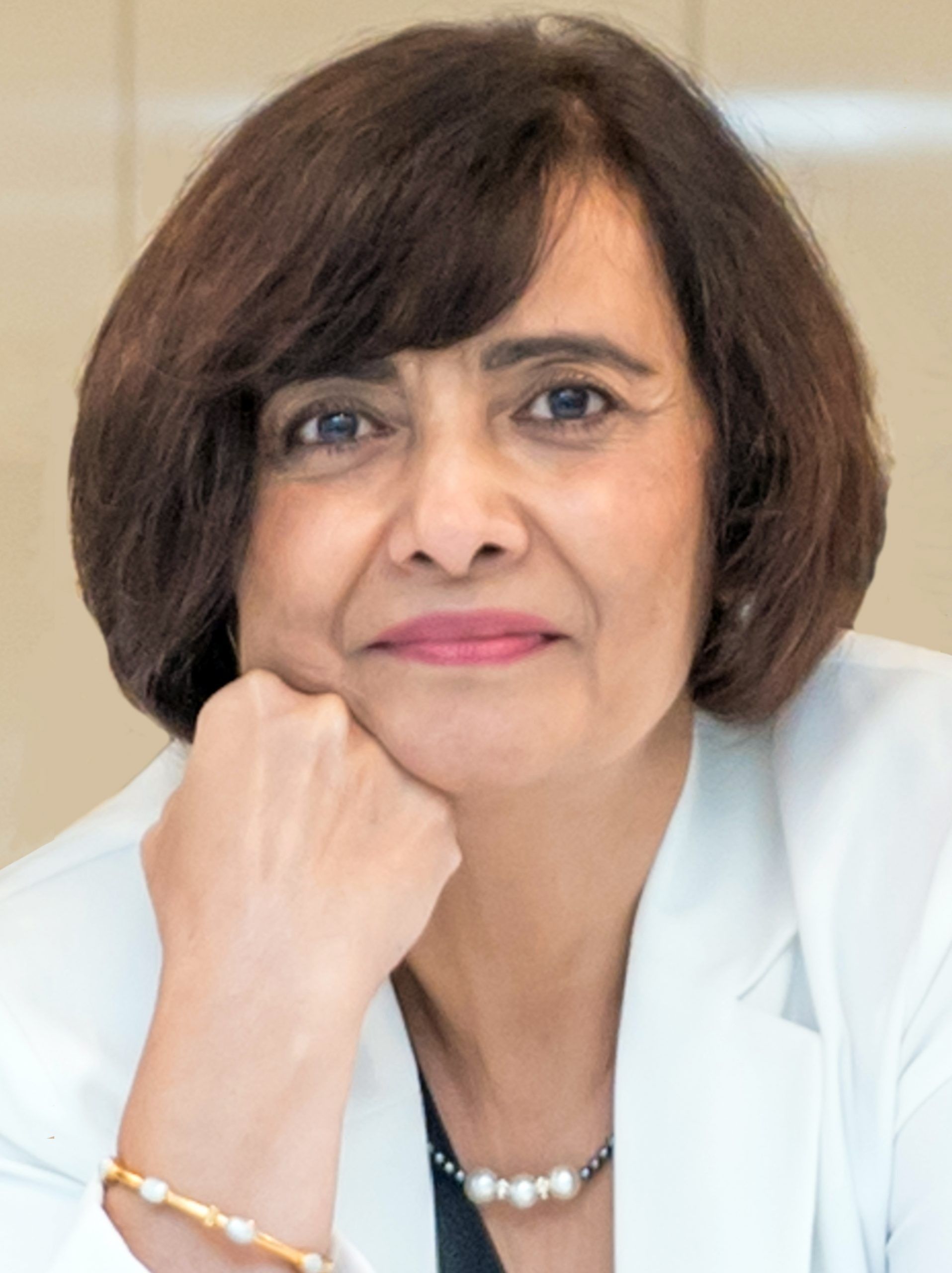 CELEBRATING DIFFERENCES: Saz Vora
HOW THE SELF-PUBLISHED AUTHOR FOUND A VOICE AND USED IT TO HEAL HERSELF
by MITA MISTRY
AN INTERESTING journey led Saz Vora towards her two novels My Heart Sings Your Song and Where Have We Come.
She left the BBC after 20 years to become a stay-at-home mother and joined a creative writing course soon after. This course along with personal heartbreak led her towards discovering the writer within her and finding a literary voice. She then self-published her connected books about love, loss and family.
Eastern Eye caught up with Saz Vora to discuss her books, challenges of self-publishing and inspirations.
Tell us about your two books?
Filled with Bollywood songs, festivals and comforting references to Indian foods, My Heart Sings Your Song is a coming-of-age romance featuring East African Gujarati families in 1980s' multicultural Britain. Where Have We Come meets the couple again at the birth of their severely disabled son, as they struggle with parenthood. It provides an honest insight on how a couple growing up in multicultural Britain deals with depression, bereavement and child loss, while straddling their British and Indian heritage.
What was the biggest challenge of writing the books?
My biggest challenge was to find the courage to ask friends to read my books. Once I did that, I felt more confident and asked a writer friend if he thought I should tell  my story. He suggested I flesh out the characters and consider self-publishing.
What has been the reaction to your books?
Everyone who's read the books have enjoyed references to Gujarati culture and cuisine; they've likened it to watching a Bollywood film. For many, the books reflect what life is like growing up in the community in multicultural Britain. Other readers found the insight into the culture fascinating, finding that no matter what community we live in, we have families that either help or hinder us.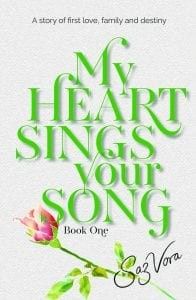 Who are you hoping these books connect with?
The first book will appeal to people who grew up in migrant communities, while holding on to their heritage and also embracing their Britishness. It has been compared to Crazy Rich Asians by Kevin Kwan and Bollywood films. The second book explores families, conflict of 'traditional' customs and taboo subjects from a south Asian perspective. It portrays topics of child loss, disability, and depression. More like Me Before You by Jojo Moyes. Both books reflect the beauty of our culture and love of gatherings. They're aimed at readers looking for people and stories like them.
How has it been independently publishing your book and what advice would you give others?
Self-publishing is daunting. I self-published because it was my way to recover from anxiety. Research on self-publishing is very important. Secondly, find a superb editor who will pick holes in your story. Join a writing group of like-minded people to support you on your writing journey. Self-publishing is a business, and it can be overwhelming. I blog about my publishing journey, sharing tips and pitfalls. You can subscribe to my newsletter for updates.
How has writing helped you?
Writing is my happy place. If I hadn't set myself time to write my next book during lockdown, I would have gone back into the spiral of stomach aches, thumping headaches and sleepless nights. Many people use an art form to cope with mental health issues like poetry, drawing, painting and crafts. I found mine and know when to use it.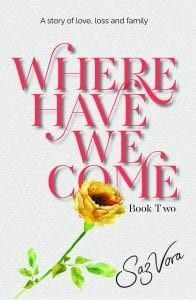 Writing has helped you heal. Do you feel more confident now?
I'm better mentally. My aim in writing was to help people understand the cyclical nature of grief and mental illness. As for writing, I'm still learning. I know my third book is definitely better than my first two, but growth and self-doubt are part and parcel of a writer's life.
What books do you enjoy reading?
I read a variety of genres. Ursula Le Guin and Isaac Asimov are my science fiction fix. I enjoy reading Daphne du Maurier and Andrea Levy repeatedly. I'm drawn to women's fiction for inspiration, and authors like Jojo Moyes, Cecilie Ahern and Sally Rooney.
What according to you makes for a good story?
A good story is one that opens up a new world. It draws you into the characters' lives, makes you invest in their well-being, but also features normal life, with the ups and downs. They don't all have to end in a happily ever after. Life isn't like that; relationships are complicated and need a lot of work from both parties to become stronger and more fulfilling.
What inspires you?
Tales of people who succeed despite facing obstacles, the twice migrants, who culturally embrace one community, but live in an unfamiliar land from their ancestors. I want to tell stories of these people who live in Britain. I'm in awe of men and women who left India a long time ago to seek a new life, and then had to start again; stories hardly seen in mainstream writing.
What can we expect next from you?
A standalone novel inspired by Jane Eyre, set in the south of France and England. It is a story of Hema Pattni, an orphan who is both intrigued and scared of meeting Rahul Raichura, the man who has employed her to look after his four-year-old charge. A story of a Gujarati family who holds a secret.
Why should we pick up your books?
Although my books cover taboo topics, I write about everyday life and topics that affect us. I am fed up with reading stories about brown pain, honour killings, young terrorist men and migrants struggling in overcrowded places. My stories are about successful people who embrace their Britishness and honour their cultural upbringing too. They are about growing up in the UK, communities we live in, festivals we celebrate and the food we love.
Why do you love being a writer?
The best part of writing is when readers tell me they learnt about our culture, enjoyed the story and identified with characters. I love being able to create stories for readers to explore situations and topics, and find solace in knowing other people have gone through the same.
Twitter & Instagram: @saz.vora; www.sazvora.com