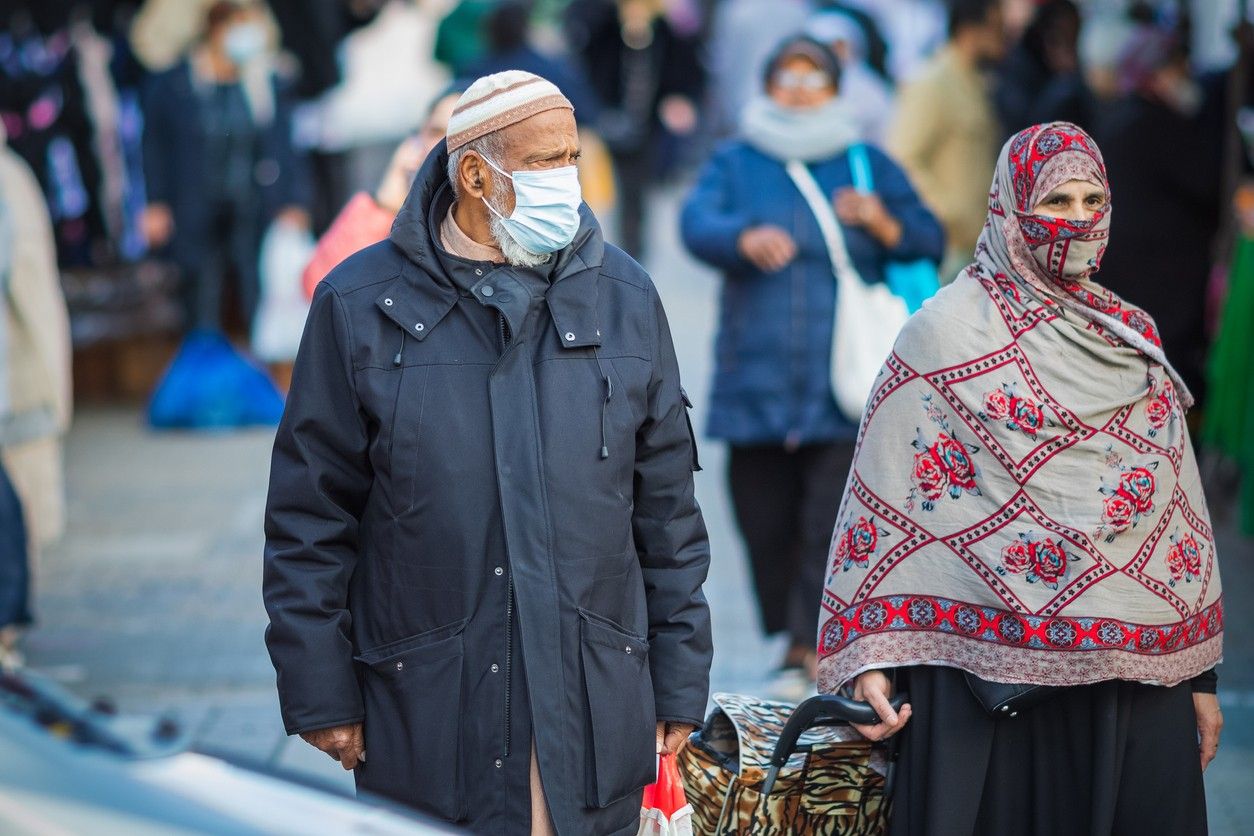 Representational image (iStock)
A new modelling has recognised ethnicity and deprivation as risk factors for severe Covid for the first time.
The risk analysis tool from a team at Oxford University, commissioned by the chief medical officer for England, Chris Whitty, has taken into account a multiplicity of health conditions and circumstances that increase people's likelihood of death, from obesity and severe mental health problems to homelessness, reported The Guardian.
Following the analysis, campaigners have urged for higher priority for vaccination for black, Asian and minority ethnic groups.
The new tool-QCovid-has been in development for some months by a team led by Julia Hippisley-Cox, a professor of clinical epidemiology and clinical practice at Oxford. The methodology underpinning it was published in October.
The tool suggested that the shielding list should nearly double, adding 1.7 million people to the current 2.2 million who already isolate themselves at home. It was based on data from the health records of more than 8 million people during the first wave of the pandemic.
"Since March we have been pleading with Matt Hancock for race and deprivation to be considered as risk factors, and safeguarding measures to be implemented as a result. The new measures are by no means a complete solution. In fact, they're something of a halfway house. But they are a tremendously important step in the right direction and should be welcomed with open arms," Dr Halima Begum, chief executive, Runnymede Trust, told The Guardian
"By pulling together a trifecta of risk factors – ethnicity, social deprivation and body mass index – we offer a greatly expanded group of vulnerable people far higher levels of protection."
"We had long highlighted the fact that people from an ethnic minority background, especially with underlying conditions, are at high risk of death from Covid-19 and that those from poorer areas are also twice as likely to die from this terrible disease," said Dr Chaand Nagpaul, chair of the British Medical Association council.
"Many of these patients fall outside of the current JCVI (Joint Committee on Vaccines and Immunisation) priority groups for the Covid vaccine, and so it is now vitally important that these patients are prioritised for vaccination and urgently protected against the deadly effects of Covid-19."
Among the many factors the model takes into account are ethnicity, postcode and body mass index. There have been higher rates of death among people from black, ethnic minority and Asian communities and also people from poorer neighbourhoods with cramped housing.
According to the report, all those newly identified will get a letter from their GP suggesting they shield until at least 31 March, which is later than the current date of 21 February.
Those affected are advised to stay at home full time and offered services such as delivery of their medicines. Statutory sick pay is available and those who shop for them can get priority at supermarkets.
Dr Jenny Harries, the deputy chief medical officer for England, said the new tool enabled health workers to go further in protecting the most vulnerable in the community.
"This new model is a tribute to our health and technology researchers. The model will help the NHS identify further individuals who may be at high risk from Covid-19 due to a combination of personal and health factors. Those most vulnerable to Covid-19 can benefit from both the protection that vaccines provide, and from enhanced advice, including shielding and support, if they choose it," she told The Guardian.