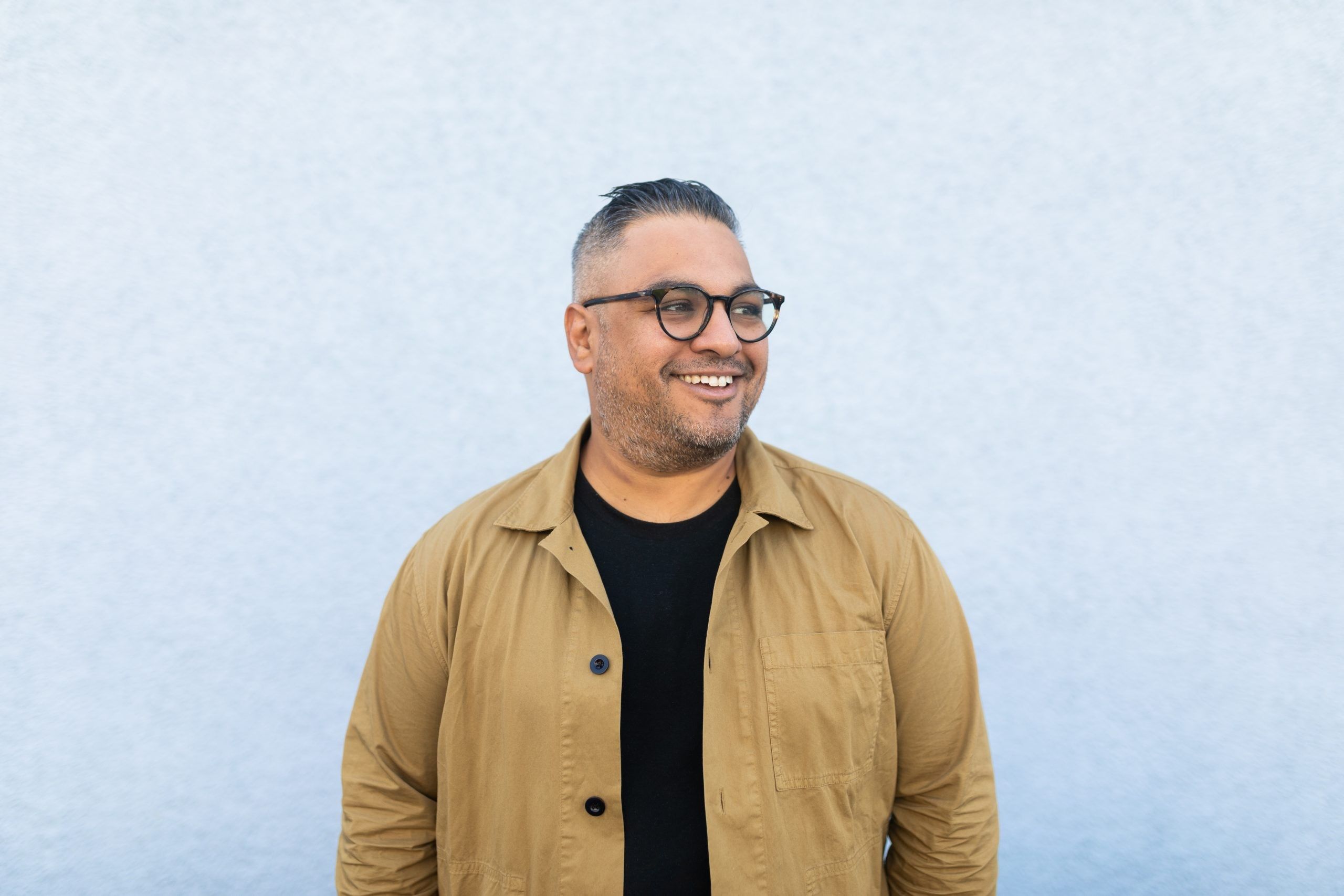 Nikesh Shukla's new book Brown Baby details his thoughts and experiences with racism, sexism, parenting and grief (Photo credit: Jon Aitken)
by LAUREN CODLING
AUTHOR Nikesh Shukla hopes his new memoir will drive conversations on "the issues which keep him up at night".
Brown Baby is addressed to his eldest child and details Shukla's thoughts and experiences with racism, sexism, parenting as well as the pain of losing his mother. In an interview last week with Eastern Eye prior to the book's release, the British Indian author said he wants the book's contents to drive discussions on the "things that keep (him) up at night".
"By presenting it as something that I'm thinking about, hopefully, other people will join me on that journey," he said. "If we are all up at night thinking about the same stuff, maybe we can come together, work out how to fix stuff and sleep better."
The memoir is written as a conversation with his daughter, known only as Ganga. Shukla said it was "really important to talk to her on topics (such as racism) in a way that makes sense to her." "I wanted to write an ultimately optimistic book about how to prepare my kids for the way the world is," he said. "I realised I put all of the things that scared me the most in the memoir and worked out ways of how I would talk to my daughters about them."
He added: "I was asked recently, when do I want my daughters to read Brown Baby? And the more I thought about it, the more I thought, if I raise them properly, they won't ever need to."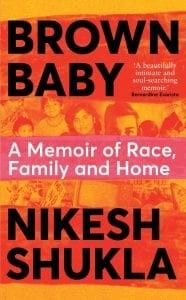 Within Brown Baby, Shukla also depicts his mixed-race daughter's experience with her own ethnicity. He tells a story of Ganga rejecting a doll with brown skin, describing its skin as "dirty". On another occasion, Ganga informed her father that she wanted to be white, like her mother.
The father-of-two said his youngest daughter has not had the same conversations about her race and heritage as his eldest. He puts this down to the lesson learned with his first daughter. Now, he and his wife have active discussions with their children on their mixed-race ethnicity and encourage the idea of feeling "wholly brown, south Asian and wholly white British".
"They are not half of anything, they are wholly both of those things, and that is okay," he said. "It's been quite empowering for them, because they don't feel that lack that one might feel if they were only half of something."
The memoir also explores Shukla's relationship with his mother, who sadly passed away from lung cancer around the same time as the release of his first novel in 2010. He found writing about his memories of her death difficult, he said.
The chapters chronicling their time together and the aftermath of her death were "his way of grieving (for his mother) properly." "I never really grieved for my mother at the time," the London-born writer said. "My mum died and my novel came out all in the same fortnight so it was a very chaotic and destabilising time, and I just pushed myself towards promoting the book rather than dealing with my sadness."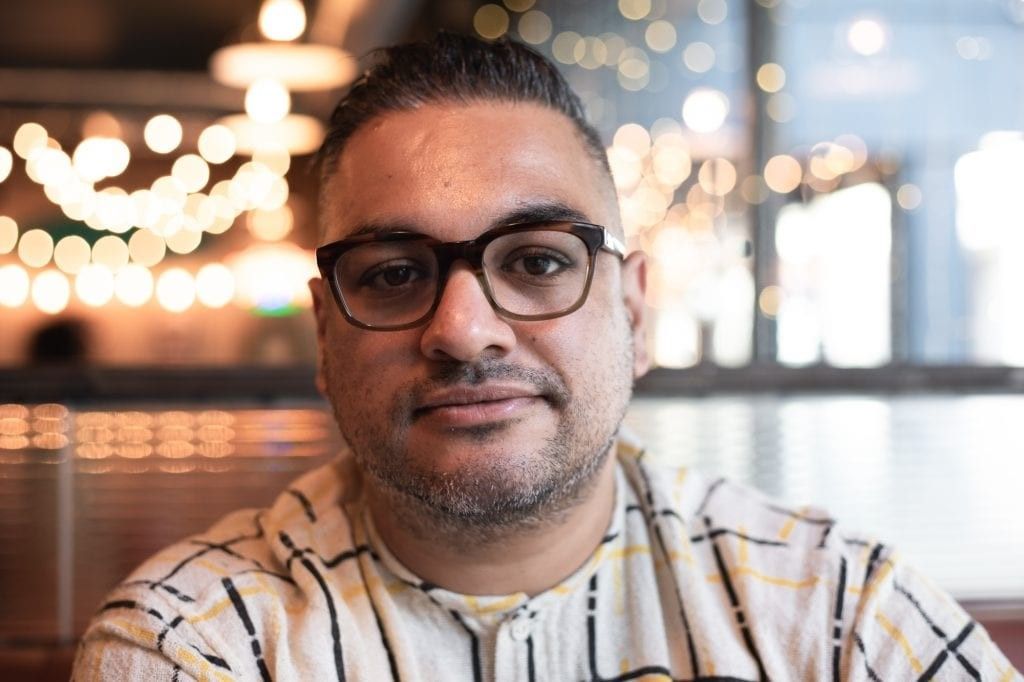 Asked how his mother would react to Brown Baby, Shukla admitted she probably would not be happy with her portrayal within the book. "But I'd rather be honest, rather than have a romantic depiction of my mum," he said.
A manifestation of the grief of losing his mum came in the form of binge-eating, a topic which Shukla does not shy away from. He writes about secretly eating junk-food in the dead of night, and lying to his wife about his food intake. Admitting it was a "really hard thing to write about", Shukla believes the issues may have also stemmed from working on The Good Immigrant in 2016. The award-winning essay collection features a number of BAME contributors who explore otherness, racial inequality and the immigrant experience. Constantly thinking about racism triggered anxieties and stress which partly led to his compulsive snacking, he said.
"I always felt such shame about (my food issues)," he said. "I thought one way of dealing with it would be being very honest about it, but in being honest, I have to be prepared to talk about it and I forgot that bit. Once people know about it, they have questions about it and I hadn't accounted for how hard that would be."
The book also covers Shukla's environmental concerns that may impact his daughters as they grow up, including climate catastrophe and the consequences of overpopulation. However, there's no mention of the ongoing coronavirus crisis. Was he tempted to revise the chapter to share any feelings on the virus outbreak?
"No, I think it's really hard to write about the pandemic, because we're still living through it and everything is constantly changing," the Bristol-based author explained. "I want to write reflectively, not reactively. That's not the writing that I'm best at – I'll leave that to others who are much better at writing about the world as it unfolds."
Brown Baby: A Memoir of Race, Family and Home by Nikesh Shukla is out now