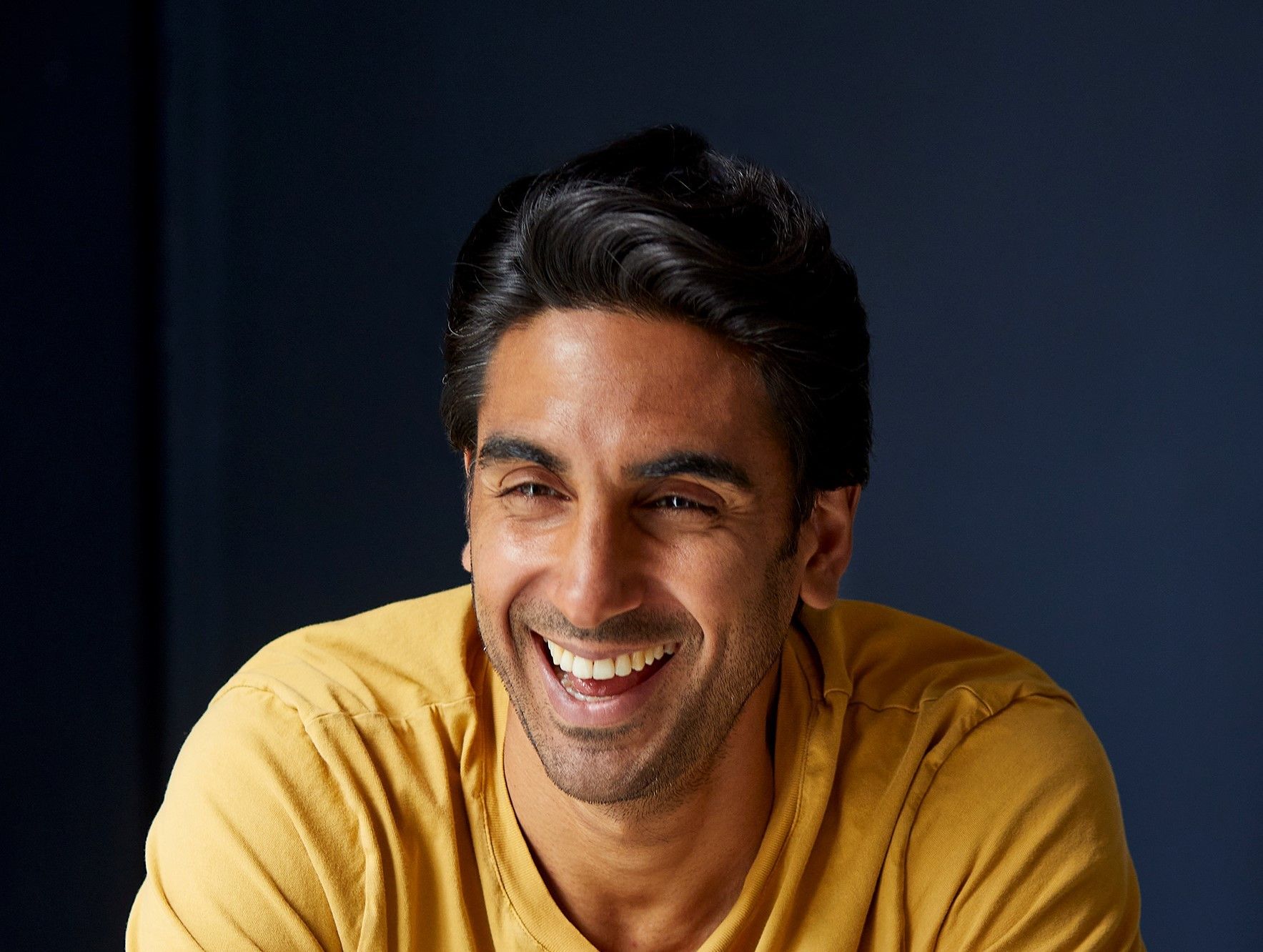 HEALTH GOALS: Dr Rupy Aujla's new cookbook follows his simple 3-2-1 method, making it simple to cook healthy meals every day
by LAUREN CODLING
AN NHS doctor believes people are taking their health more seriously in light of the global coronavirus pandemic as he revealed his new cookbook aims to make nutritious meals easy and accessible.
Dr Rupy Aujla is a bestselling author and medical doctor, whose latest cookbook Doctor's Kitchen 3-2-1 contains more than 100 recipes which offer a streamlined cooking process. They follow his simple 3-2-1 method, making it simple to cook healthy meals every day.
In the wake of the ongoing coronavirus crisis, Aujla believes that people are keener than ever to stay healthy. Despite many initially bingeing on comfort food when lockdown hit last March, Aujla has witnessed a shift since evidence has shown health-related issues such as obesity and diabetes can increase the risks related to Covid-19.
"People are more in tune with looking after their health," he told Eastern Eye. "Hopefully, out of tragedy, this is going to lead to more people becoming intuitive about their healthy eating and lifestyle habits for the better."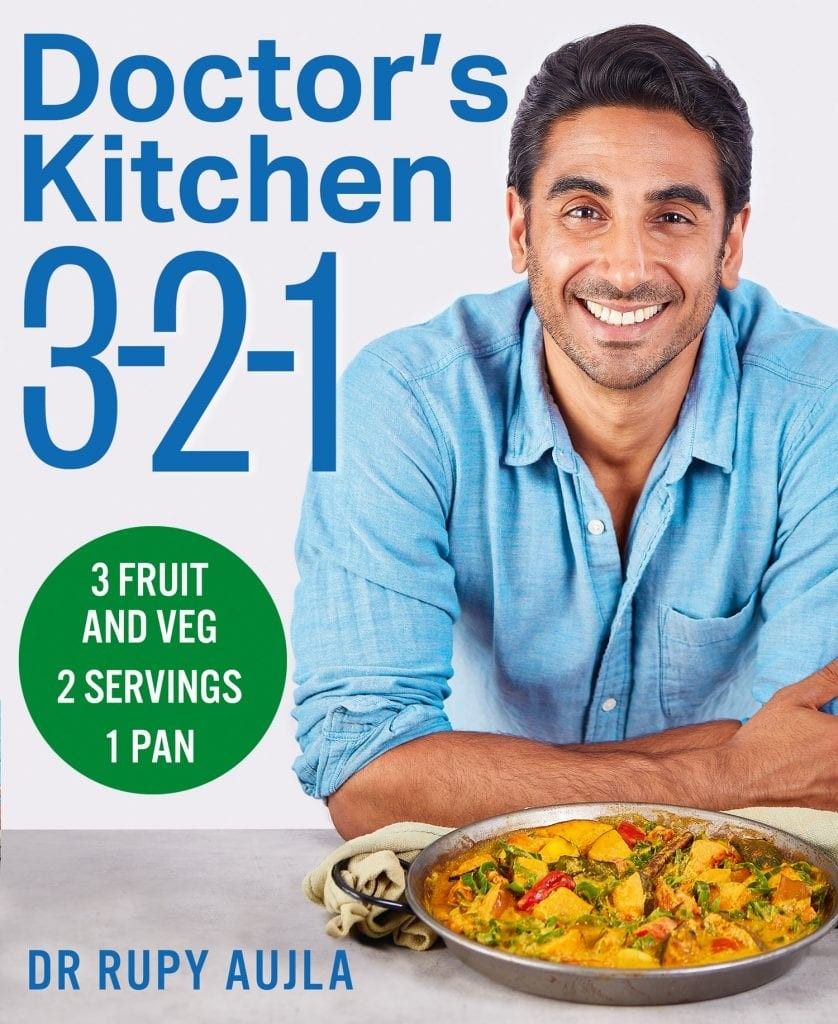 Released in December, Aujla revealed his new book was a "manifestation" of the feedback he had received on his previous two cookbooks from colleagues and readers. The aim remains the same though, the London-based medic explained – to increase fruit and vegetable consumption and make healthy eating accessible.
There is sometimes a misconception that following a healthy eating lifestyle is expensive or complicated, the doctor stated. Aujla said his book simplifies the cooking process, so it feels easy to achieve every day. "Most of the ingredients are super accessible across most grocery stores in the UK," he remarked.
Aujla's recent BBC series Thrifty Cooking in the Doctor's Kitchen uses some of the recipes from his new book. From quick mid-week meals to family favourites, Aujla presents a variety of meals that promise not to break the bank. "We got some recipes down to less than 90p per portion," he said. "That really counteracts the myth that healthy eating needs to be expensive because it really doesn't."
As well as the release of his cookbook, Aujla has been busy with his weekly podcast. The Doctor's Kitchen sees Aujla and a panel of experts covering a range of topics from the principles of healthy eating to how to prevent illness. It has proven especially popular with fans and regularly tops the health category on iTunes. To date, it has more than three million downloads.
On its popularity, Aujla believes it is down to his guests never shying away from controversial subjects. He pinpointed one recent show, in which dietician and researcher Dr Rachel Gow explored how targeted supplementation and nutrition can help reduce the symptoms of ADHD (attention deficit hyperactivity disorder). "These are subjects that a lot of people probably wouldn't want to talk about because they're either controversial, or hard to find out more about," he said. "But I want to have these conversations because this is what my audience are asking me for, in terms of information."
He also has plans to release an app in the next month or so. Aujla described the Doctor's Kitchen app as a Headspace (wellness app) for healthy eating. He has been working on it for the past two years. "You can choose what health goals you want, what your nutritional requirements are and instead of giving you a list of things that you should have in your diet, it gives you recipes that are based on what you want to achieve," he explained.
As well as juggling his podcast and various other ventures, including the launch of his app, Aujla still works as an NHS doctor. During the coronavirus pandemic, he has been working mainly in the A&E department of a London hospital. Although only working part-time now, Aujla was working full-time during the first and second national lockdowns. He described the experience as "horrible." "It's not a pretty sight to see," he admitted. "And it was hard to not only see patients suffering, but my own colleagues. My boss was admitted to hospital late last year (with Covid), but thankfully he has recovered."
When Eastern Eye spoke to the NHS GP via Zoom last month, he was self-isolating after catching Covid. Luckily, he has only suffered mild symptoms and is recovering well. "It's been harrowing," he reflected. "(The risk of the virus) is very real, and I don't see an end in the next few months. But there is hope, in the form of the vaccine."
Although eligible for the vaccine, Aujla's immunisation was postponed due to his positive test. He is due to take it later this month. During the pandemic, Aujla has also been studying for his master's degree in Nutritional Medicine at the University of Surrey. "I've been doing all the essays and studying last year between the weekends," he explained. "It's why quite a lot of things, like the app, have been put on the back burner."
Other than waiting for his turn to receive the vaccine, Aujla has another big event approaching – his podcast is almost at its 100th episode. Does he have any plans to mark the occasion? "We wanted to do a live episode where fans got to watch me and a few other guests on stage, but that's out of the question now (with lockdown)," he revealed. "I'm not too sure now – we might end up doing a live cook along, or perhaps have one of my most popular guests return. I need to have a think!"
Doctor's Kitchen 3-2-1 by Dr Rupy Aujla is out now