By Sarwar Alam
Kirit Pathak, the former head of the world renowned Patak's food brand, tragically died on Saturday (23).
The 68-year-old is believed to have been involved in a car crash, in Dubai, on Sunday, January 17th. He was treated in hospital after suffering multiple injuries but sadly passed away.
Kirit and his wife Meena had moved to Dubai following the sale of their business and divided their time between the UAE, India and the UK.
A pioneer of Asian food in the UK, Kirit, along with Meena, was the driving force behind the incredible success of the Patak's brand which had a turnover of £66 million in the year 2007 when they sold the company, for a reported £200 million, to Associated British Foods (ABF) – the owners of Primark.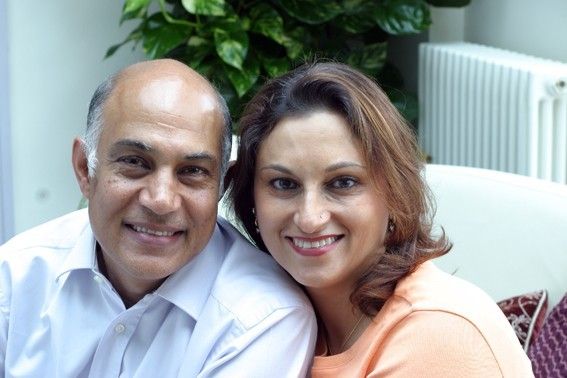 Kirit retained the rights to the Patak's brand in India and was made chairman of ABF's combined world foods group, which included Patak's, while Meena became a director.
ABF said it was "deeply saddened" by Kirit's passing.
"Our deepest sympathies go out to Kirit's wife, Meena, and all his family and friends at this very sad time," said George Weston, chief executive of ABF.
"Kirit was a great man who was blessed with entrepreneurial flair, astute business acumen and a passion for authentic Indian cuisine.
"From humble beginnings he and Meena created an incredible business that introduced a fantastic genre of cooking into millions of homes, transforming it into a home-dining staple.
"Kirit and his family revolutionised the way we eat at home and he leaves behind a legacy that not only employs hundreds of people but is enjoyed by millions of homes worldwide every day."
ABF managing director, Andy Mayhew, described Kirit as a "visionary leader".
He added: "Kirit has been a friend and mentor to me for over 13 years and I shall miss enormously both his good company and wise counsel. I know the shock of his loss will be keenly felt across AB World Foods and we extend our thoughts and prayers to his family at this difficult time."
Patak's now supplies to around 90 per cent of Britain's over 10,000 Indian restaurants, as well as supermarkets and local groceries with curry pastes, chutneys, pickles, poppadums, ready-made meals and other food products.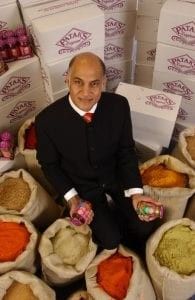 The Leigh-based business also exports curries, sauces, pickles and breads to over 90 countries, including India.
Kirit and Meena were awarded OBEs for their services to the food industry.
The well-respected businessman leaves behind his wife and three children, Neeraj, 43, Nayan, 41 and Anjali, 39.
The Pathaks astonishing story began in 1956 when Kirit's father Laxmishanker and mother Shanta Gauri came to the UK in 1956 with only £5 in their pockets.
Poverty had forced Mr Pathak's family to leave their village in Gujarat in the 1940s and live in Kenya before arriving in the UK.
In London, the only work Mr Pathak could find was sweeping the streets, but following the encouragement of his wife, they instead started making and selling Indian food to support their family of eight.
The couple ran a food business from the kitchen of their Kentish Town London flat. They worked for 18 hours a day making samosas and Indian sweets to serve mainly south Asian customers. The children also helped make the food after school.
Kirit was involved from the start, working as an errand boy from the age of six. Because of his lack of English, he would carry two notes, one showing the address he was delivering food to, the other showing his home address.
"We showed the bus driver the note in our left pocket to go and the note in our right to come back," he said.
With the business growing, the family were able to open a small shop next to Euston Station in the late 1950s, which was followed by another store in Bayswater in 1961.
In 1962 they relocated to a converted mill in Northamptonshire.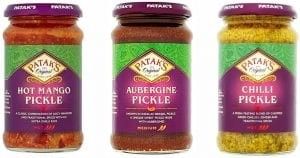 In 1965, when a factory manager hugely overordered vegetables, the business nearly went bankrupt. But this setback was turned into a success when the vegetables were used to make pickles and chutneys which sold so well that they joined the product range. Mr Pathak invented the first generic curry paste around the same time. Later followed more paste recipes which became a core part of the business's product range.
A few years later, they began supplying readymade sauces and chutneys to the UK's growing number of Asian restaurants that were predominantly staffed by recent immigrants with limited cooking skills. The family also dropped the 'h' from their brand name, believing Patak's was easier to say, write and remember for the British public.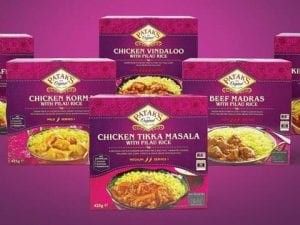 In 1970, Kirit was three weeks into studying for a degree in business and administration, with the goal of using his skills in the family business. But he was unable to complete his degree as his father needed his help.
"My father was virtually bankrupt," Kirit said. "We had three shops and a small factory, employing around 10 people, but my father had entered into a deal that had brought us to the brink of closure.
"He asked me what I was studying, how long the course was and why I was doing it. I told him that I was studying because I hoped to come into the business and help him. He told me that the business was in such a state that it wouldn't exist at the end of my four-year course but told me that he didn't want to interrupt my studies and that the decision was mine. But I think most people respect me for what I did."
Kirit very quickly realised that if the business was going to survive, it would need to sell its products to a much wider audience than its three retail outlets could reach.
"So I started knocking on doors, and then I began to travel, and realised that I could be selling our products all over the world," said Kirit.
He assumed responsibility for the business in 1970 at the age of 18. Six years later he married Meena and together they built Patak's into one of Britain's most loved food brands.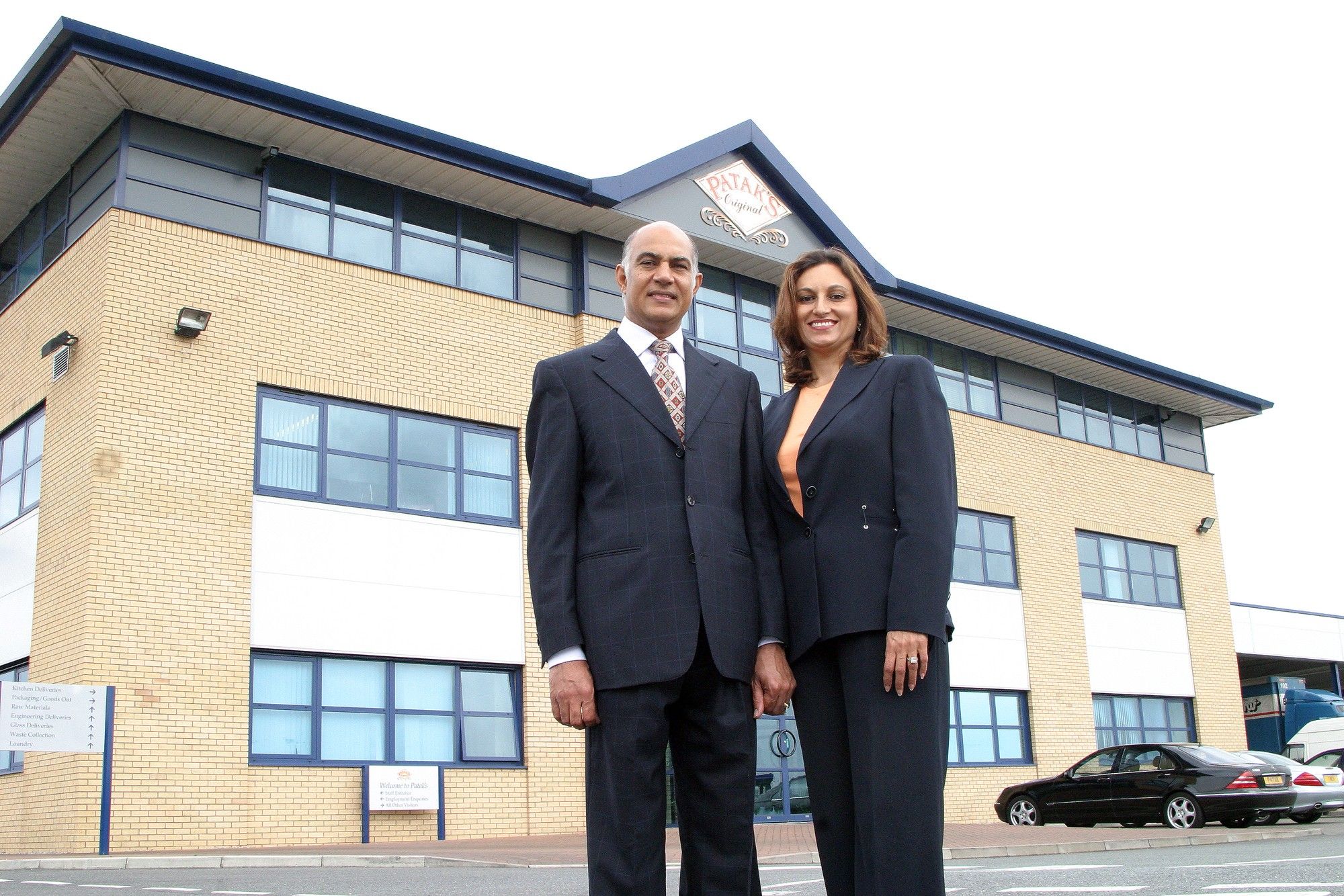 In a 2001 interview, Kirit said it was his goal "to be on every plate in the world"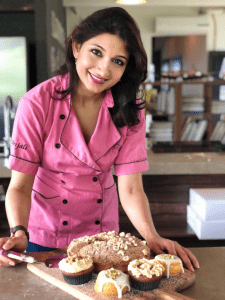 His vision came to fruition as Patak's recipes, many of which were created by Kirit and Meena, are enjoyed by people around the world.
Kirit is survived by his two sons Neeraj and Nayan and his daughter Anjali who continues the family's association with the company as a brand ambassador and consultant.
As well as the global legacy that is the Patak's brand, Kirit, amongst his many other endeavours, created a charitable foundation with the purpose of giving back to the community.
In statement, Eastern Eye's publishers, Asian Media Group (AMG) managing editor, Kalpesh Solanki and executive editor, Shailesh Solanki said:
"On behalf of the Solanki family and AMG we send our sincere condolences to Meenaben and their family on Kiritbhai's tragic passing. Kirit Pathak was a true visionary who brought Indian food into millions of British homes. He was a trailblazer and pioneer of the grocery industry who made an immense contribution to the Asian food, restaurant and retail sector.
"Kiritbhai and Meenaben were close family friends going back to very foundation of both Patak's and Garavi Gujarat. Kiritbhai's father, Lakhubhai Pathak and our father Ramniklal Solanki, were close friends and contemporaries who were much admired and respected pioneers of our community. The first issue of Garavi Gujarat published on 1st April 1968 carries a Patak's advert and it was an association we cherished and greatly valued. Kiritbhai's passing is a huge loss for the Asian community and the grocery industry."