English Vinglish

 
English Vinglish is directed by Gauri Shinde. The story revolves around a homemaker who enrols in an English-speaking course to stop her husband and daughter mocking her lack of English skills and gains self-respect in the process. The protagonist, played by Sridevi. The film marked Sridevi's return to the industry after a 15-year.  
2. Lamhe  
Lamhe is directed by Yash Chopra and stars Sridevi and Anil Kapoor. Sridevi received widespread acclaim for her performance in the film and won the Filmfare Award for Best Actress. Lamhe featured among the Top Ten Romantic Movies Of 100 Years.  
3. Chandni 
This film was directed by Yash Chopra. It stars Sridevi, Rishi Kapoor, Vinod Khanna and   Waheeda Rehman. Chandni was one of the biggest box office hits of 1989. It won the National Film Award for Best Popular Film of 1989 and is regarded as one of the Yash Chopra's best films.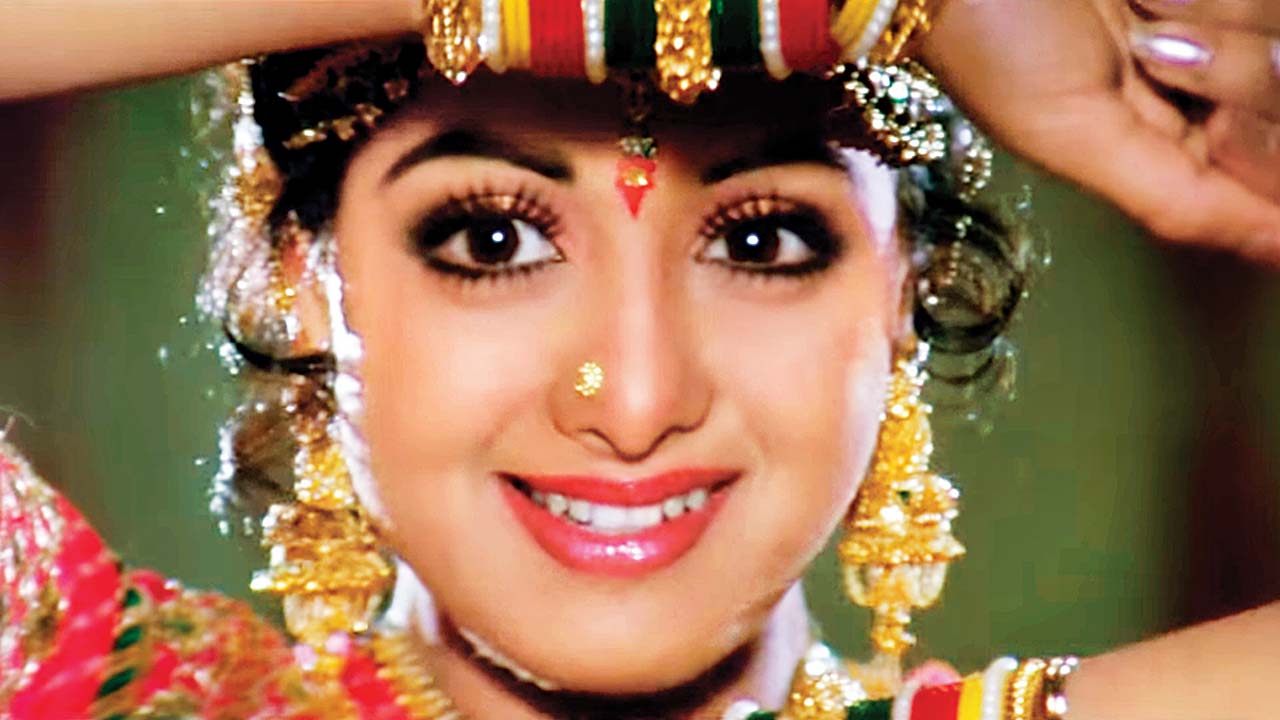 Chaalbaaz 
This film was directed by Pankaj Parashar. Starring Sridevi plays a double role, the film tells the story of two separated twin sisters Anju who is badly treated and abused by her uncle while Manju a street-smart girl. The movie is regarded as an all-time classic comedy film of Hindi Cinema and is also regarded as one of Sridevi's finest performances till date. 
Mr India  
The film was directed by Shekhar Kapur and written by Salim-Javed. It stars Anil Kapoor, Sridevi and Amrish Puri in the lead role.  The song Hawa Hawaii featuring Sridevi is very popular till today. The film has often been featured in different lists of top Bollywood films. Her character starts off as an investigative journalist who is on the hunt for her next scoop and ends up being in the middle of the events that save the country from Mogambo.