Dor 
The story is about two women who come from different backgrounds and how fate brings them together. Meera (Ayesha Takia), a young woman who becomes a widow shortly after marriage, is trapped by tradition. Zeenat (Gul Panag), on the other hand, faces the daunting task of saving the life of her husband, who is on trial for murder. It shows how widowed women are still treated in modern India. The film is directed by Nagesh Kukonoor and it stars Ayesha Takia, Gul Panag, Shreyas Talpade.  
2. Phir Milenge 
The film is directed by South Indian actress Revathi. The film touched on the subject of AIDS. It is a story of a woman fighting for her rights. It shows how AIDS was considered a plague and how unfairly people affected by them were treated. It also brings out the negative side of corporate India. The film stars Shilpa Shetty, Abhishek Bachchan and Salman Khan in the lead roles.
3. Taare Zameen Par 
The film explores the life and imagination of Ishaan, an 8-year-old dyslexic child. Although he excels in art, his poor academic performance leads his parents to send him to a boarding school. Ishaan's new art teacher suspects that he is dyslexic and helps him to overcome his disability. The film stars Darsheel Safary and Aamir Khan. 
4. No Smoking 
The story follows K (Abraham) a self-obsessed, narcissist chain smoker who agrees to kick his habit to save his marriage and visits a rehabilitation centre, but is caught in a labyrinth game by Baba Bengali (Rawal), the man who guarantees he will make him quit. The film is about the state of mind which refers to the mood or the mental state of the protagonist. But it also delves into the relationship between "fear" and "way of living". It shows how fear can alter and change someone's mental state as well as the path of life. The film stars John Abraham, Ayesha Takia, Ranvir Shorey and Paresh Rawal in the lead roles.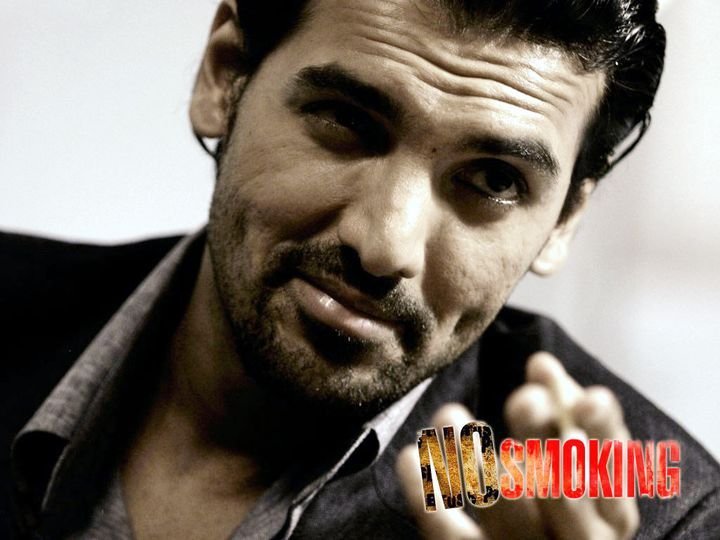 5. Matrubhoomi: A Nation Without Women 
The film examines the impact of female foeticide and female infanticide on the gender balance and consequently the stability and attitudes of society. Its storyline bears some resemblance to real-life instances of gender imbalance and economics resulting in fraternal polyandry and bride buying in some parts of India. It depicts a future dystopia in an Indian village populated exclusively by males due to female infanticide over the years. The film stars Tulip Joshi, Sudhir Pandey, Piyush Mishra, Sushant Singh, Aditya Srivastava.