Salman Khan
Salman Khan has an enviable net worth of about $210 million and he is on the Forbes list. Aside from acting, Salman is also a film producer and has tried his hand in singing as well. He is also a television personality and a model. Salman Khan uses his private jet to fly for promotions, personal trips and shootings.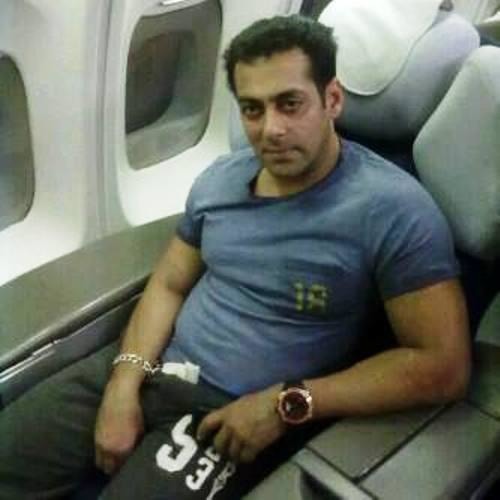 2. Ajay Devgan
Ajay Devgan's net worth is $30 million. In 2010, Ajay Devgn became the first Bollywood celebrity to own a private jet. It's a six-seater aircraft that he uses for his travels. Ajay also loves agriculture and as part of his total assets, he owns a large farm which has a number of fruits including bananas, green berries, papaya, mangoes and many more.
3. Hrithik Roshan
Hrithik Roshan Net Worth is $340 Million. He is one of Bollywood actors who own private jet. He bought the Karjat-Juhu chartered flight routine during the shoot of his film Jodhaa Akbar. Hrithik Roshan also owns many luxury cars and prime real estate properties across all Indian Cities.
4. Akshay Kumar
Akshay Kumar's net worth is a whopping $150 million. Akshay Kumar loves to travel in his private jet. This helps him save time and get to his destinations faster. The Government of India also acknowledged his contribution to the industry with the Padma Shri in 2009, one year after the University of Windsor honoured him with the Honorary Doctorate of Law. He has received many more awards and recognition throughout his career.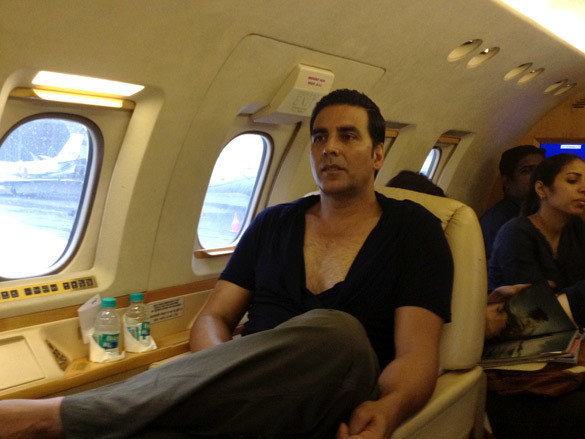 5. Amitabh Bachchan
Mr Bachchan's net worth at $400 million and he surely can afford to live in luxury and therefore the Big B of Bollywood has somewhat a special fondness for private jets. He not only relaxes in his private jet but enjoys the trip by updating on Social Media. In 2017, the World Health Organization (WHO) appointed him to a goodwill ambassador position.