Mr. India
Mr. India is a 1987 Indian science fiction thriller film, directed by Shekhar Kapur, with a screenplay written by Salim-Javed. It stars Anil Kapoor, Sridevi and Amrish Puri in the lead roles. The film was the highest-grossing Indian film of 1987, and remains a cult classic in India. On the centenary of Indian Cinema, Mr. India was included amongst one of the 100 Greatest Indian Films of All Time.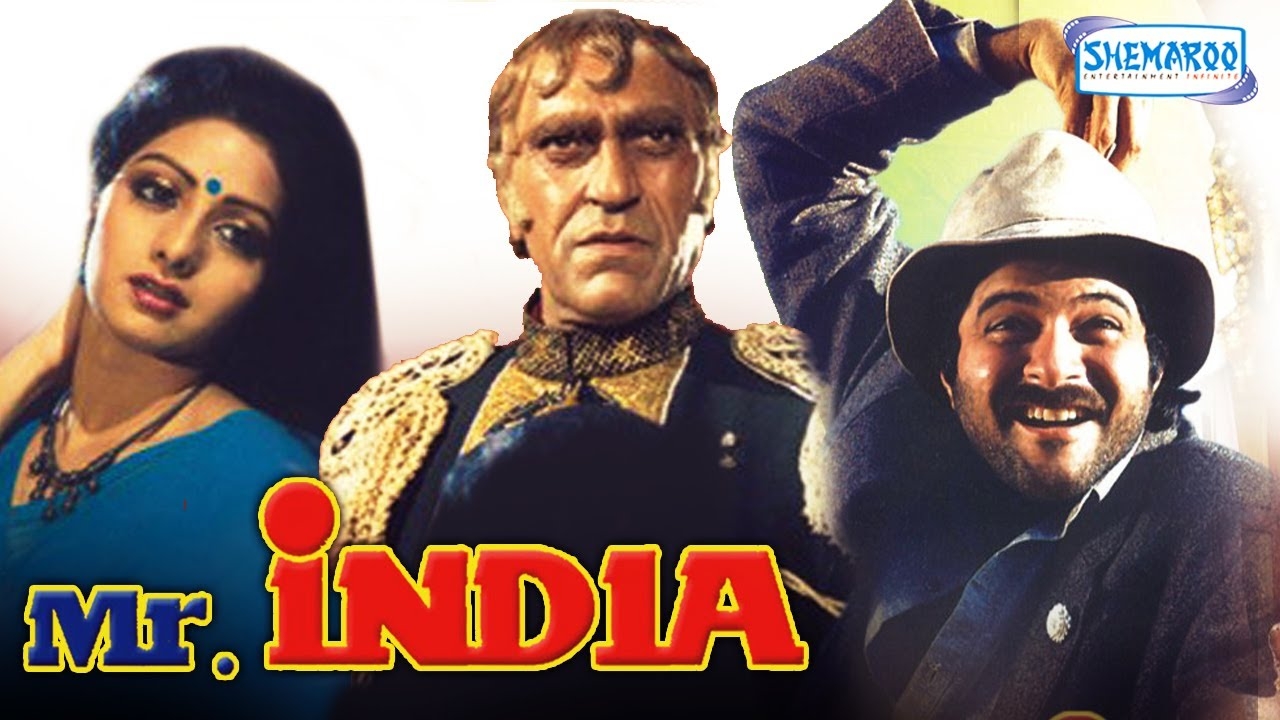 2. Nayak
This film is a political thriller directed by Shankar and stars Anil Kapoor, Rani Mukerji in the lead roles. It was critically acclaimed and over time this film has developed, a mass cult following among audiences. Over the years it has emerged as a cult film due to its strong fan following. At the same time, this film was remade in Bangladesh named Minister.
3. Slumdog Millionaire
This film is set and filmed in India and it is a loose adaptation of the novel Q & A by Indian author and diplomat Vikas Swarup. The movie earned Academy Awards for Best Movie and Best Direction. Anil Kapoor played the role of a host of a game show in the movie and his role was applauded throughout.
4. Tezaab
This is an action romantic Hindi movie, starring Anil Kapoor and Madhuri Dixit in lead roles. This film reaffirmed Anil Kapoor's star status, after a successful Mr India. Tezaab was critically acclaimed and won four Filmfare Awards and twelve nominations. Anil Kapoor won his first Best Actor award.
5. Parinda
This is an Indian crime drama film co-written, produced and directed by Vidhu Vinod Chopra. The film stars Nana Patekar, Jackie Shroff, Anil Kapoor and Madhuri Dixit in the lead roles. Parinda received critical acclaim when released and it is considered by many to be the turning point in the introduction of realism in Hindi cinema.