1. Palolem, Goa
Palolem is one of the most beautiful beaches in Goa. A natural bay surrounded by lofty headlands on either side. It is situated in Canacona in southern Goa, India. The nearest airport is Dabolim Airport which is about 67 km away. The nearest railway station is Canacona railway station which can be reached from Madgoan junction railway station in just 30 mins.
2. Gokarna, Karnataka
Gokarna is a small town in the Northern Karnataka. Visit there to get a feel for what Goa was like in its heyday. The main beaches over there are Kudle beach, Om beach, Half moon Beach, Paradise Beach (also known as Full moon) and Belekan beach. The nearest airports are Hubli Airport, Karnataka which has domestic flights only, Goa International Airport at Goa and Mangalore International Airport at Bajpe.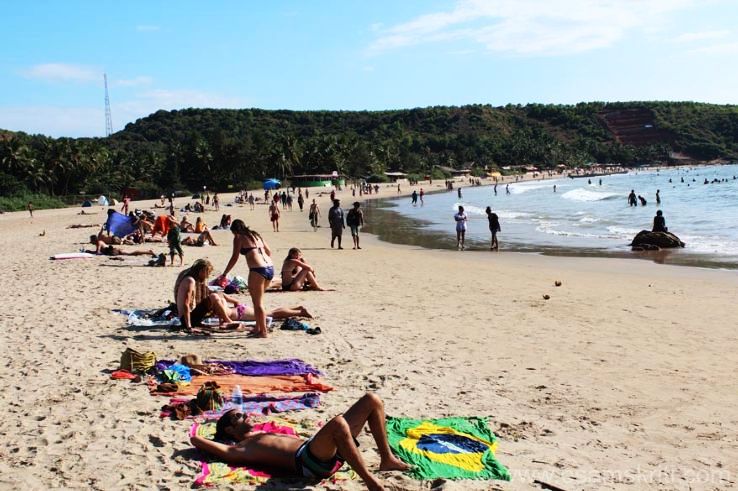 3. Ganpatipule, Maharashtra
It is a small town located in the Ratnagiri district on the Konkan coast of Maharashtra. Ganapatipule is approximately 375 km, south of Mumbai. Over there the beach has distinctive red sand and shallow water, making it ideal for swimming. Ganpatipule can be visited en route to Ratnagiri and is just 35 kilometres from the famous Jaigad Fort, which offers a panoramic view of the sea and villages from the cliff. Ganpatipule is also famous for the Swaymbhu Ganesh temple where Lord Ganesh's statue is believed to have originated from the ground.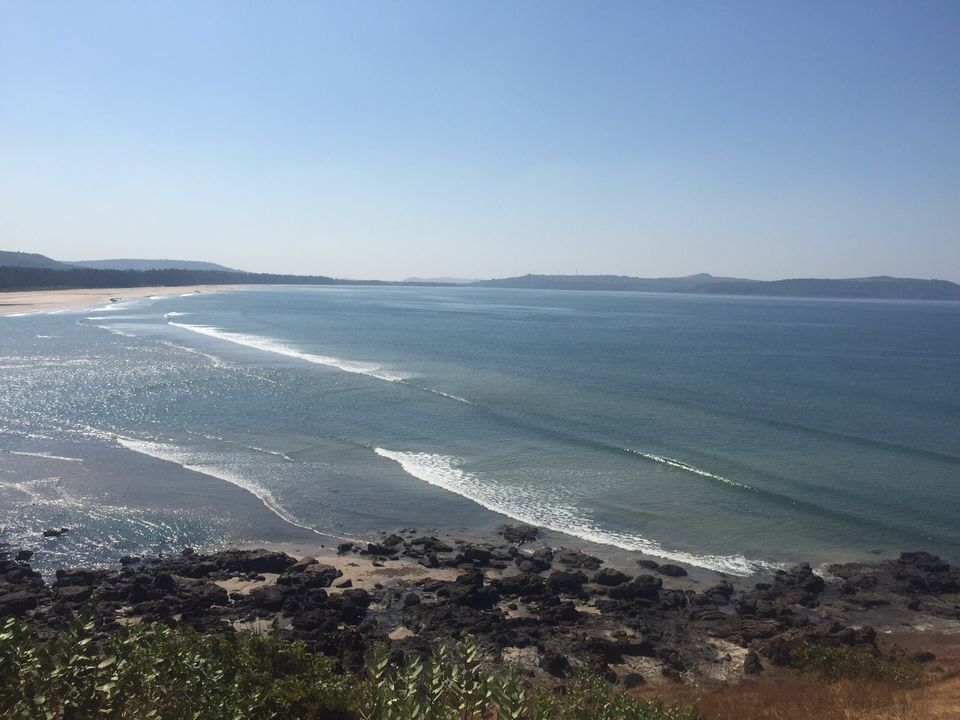 4. Mararikulam, Kerala
Mararikulam is a beach village in the district of Alappuzha. It has the famous temple of  Mararikulam Mahadevar temple dedicated to Lord Siva (also called Marari by the locals). It is the fertile land of communism and it has a very beautiful beach which is known by the name Marari Beach or Mararikulam beach.
5. Kovalam, Kerala
Kovalam means a grove of coconut trees and true to its name the village offers an endless sight of coconut trees. Kovalam has three beaches separated by rocky outcroppings in its 17 km coastline, the three together form the famous crescent of the Kovalam beach. The three beaches are: Lighthouse Beach, Hawah Beach and Samudra Beach.